---

9 Essential Things to Consider Before Creating On-Demand App
---
Published on:
February 19, 2021
---
Introduction: Creating On-Demand App
Starting up a new business is an exciting and encouraging decision for all but is accompanied by a heap of challenges. A business that started with a big dream can fail if one doesn't follow the right practices and learn from their mistakes. Developing a business from scratch is a road filled with numerous roadblocks and sleepless nights. No matter how experienced an entrepreneur you're, if you wish to enter the on-demand business, then creating On-Demand App is a must. You can't just code some app features and launch your app instantly.
You need to have a vision that includes a business plan, monetization strategy, and ample knowledge of how to run an on-demand app development business. There are several things to keep in mind and plans to exercise when starting an on-demand business.
This blog brings you 9 things that you should know before you go about creating your on-demand business. Read on till the end to learn the basics of the on-demand app development process.
9 Things you Should Consider Before Creating On-Demand App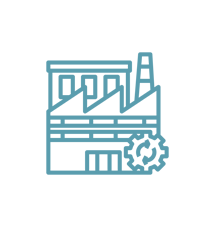 Select your On-Demand Industry Carefully
There is no good business if you become a small part of an already saturated market. If you want to run a successful on-demand business you should be good at identifying the pains of different niches in numerous industries.
You should perform detailed market research of the industry you want to target. After you perform your extensive research and narrow down the industry you want to target you should analyze their potential business model.
Many popular on-demand businesses have seen success over the years such as cab-hailing, online dating, food delivery, grocery delivery, logistics and transport, and many more. So, it's essential that you choose your on-demand industry that has thriving futuristic potential.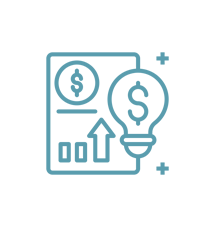 Prepare a Detailed Business Plan
One doesn't go to war without ammo. Consider your business plan as your ammo for the war you're about to fight. A business plan is the research of the market, the technology you want to use to run your app, competitor analysis, defining your quarterly, half-yearly, and yearly goals, planning your budget, and much more. A well-envisioned business plan can take you a long way.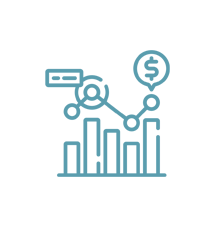 Extract Actionable Data from Market Analysis
You would be shocked to know that the on-demand market is one of the fastest-growing business industries in the world. A good 42% of the American crowd that accounts for 86 million people have used at least one of the on-demand services.
As per another survey the industry attracts 22.4 million consumers annually who spend 57.6 billion USD for the services. Consumers are now realizing the convenience and speed that these apps invite into their lives. Users are now feeling comfortable using subscription services and paying for premium services.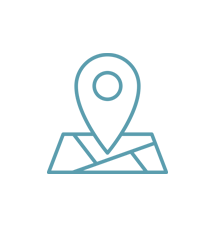 Narrow Down on the Targeted Niche & Location
It's a myth that one needs to have a billion-dollar business plan to become successful. You can just start off by learning the pains or needs of your customers and providing viable solutions for the same.
You can seek inspiration from the app
Myranda
that offers a time conversions service to its users so that they can sync their schedules well in case of a business meeting or to attend a video call. The only important thing is you form a loyal customer base and a location that will offer you that crowd.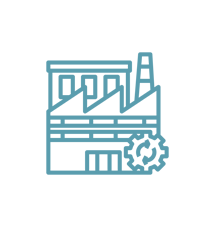 Study the Future Scope of your Chosen Industry
Investing heavily in a market that would reach saturation in the next five years won't prove to be as profitable. Hence, it's important to learn what the future holds for the business you want to choose. The annual revenue that the on-demand industry generates is 14 billion USD and is expected to reach 335 billion USD by 2025. Keeping the figures in mind certain industries would set a benchmark in the following years.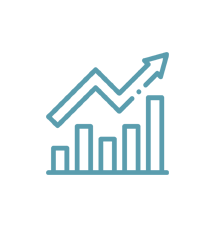 Learn from your Competitors and other Businesses that Failed to Succeed
If you want to create a business that makes a profit from its launch you need to learn a lot of things that you shouldn't be doing and then narrow down on the things that you should be doing. Your competitors can be your best teachers in terms of knowing how their business functions. The businesses that didn't make it big teach you the dots of that particular on-demand industry.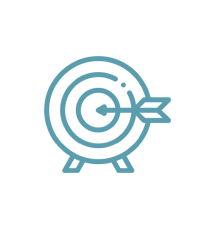 Define your Goals
After you are thorough on the preceding points, you should define the quarterly, half-yearly, and yearly goals that you want to achieve. Setting a specific goal offers tremendous motivation when you're in the hustle of setting up your business. It allows you to plan well as you've already defined the place you want your business to reach.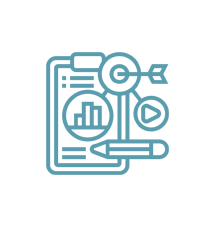 Plan a Marketing Strategy
Performing market research and creating a business plan are the primary steps to a successful business. But you must plan the way you want to go about to make your consumers aware of the services you want to provide. Consumers today are extremely loyal to the services they're using. If you want them to switch to your platform you should be able to offer something that makes them interested in your service.
Here is where the role of a good marketing strategy comes in. It manages to sell your product or service while making the user aware of what he or she is missing out on and how your service can provide them with the same.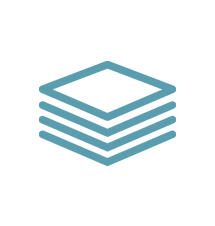 Choose your Tech Stack Wisely
You have to run your on-demand business on a web or mobile app. The increase in the use of smartphones has given a market to mobile-app and Mobi-websites. You can target a single platform like Android to launch and test your first app. Android app development can be done using a native platform such as Java while native or
custom iOS app development
is done using languages such as Swift or Objective C.
You can also opt for cross-platform techs to create your application. React Native, Ionic, and Flutter are some of the widely used languages for cross-platform app development. You must select your tech stack that is in congruence with your budget. As app development can prove to be a costly process you should inquire and discuss the specifics in detail with the on-demand app development company you choose.
Wrapping up:
Above we learned the essentials before entering the on-demand business. The on-demand business industry is booming and will diversify more in the years to come. If you already have a business idea and are looking for an app development company to provide you with the technological backup you need then this is the right place for you.
We are an IT service company that has served this domain successfully for more than 9 years. Over the years we've collaborated with numerous clients around the globe. This experience has given us the opportunity to learn and has cultivated a resilient attitude towards achieving our goals.
We provide our mobile and web development services in all the above-mentioned tech platforms. Our Agile methodology offers complete transparency in the app development process. Some of our most prominent works can be observed in the form of case studies that are available on our website.
If you have a budget constraint, don't worry! We also recommend our clients create an MVP first. This gives them the opportunity to test the waters while learning a lot about their product. Our app development team consists of developers, designers, QAs, content specialists, and many more talented individuals who are ready to take on any challenge you throw our way.
If you're are passionate about creating a successful on-demand platform, we can provide you with the technical backup you need. Know more about the on-demand market and our app development process by signing up for a free consultation form on our website.
Offices
Canada
Alberta
+1 (780) 800-5508
USA
Delaware
+1 (302) 467-2034
Canada
Alberta
+1 (780) 800-5508
USA
Delaware
+1 (302) 467-2034