---

5 Ways Big Data Is Transforming the On-Demand Food Delivery Services
---
Published on:
January 2, 2021
---
Introduction
The food industry has undergone a radical change in the last 5 years. A wave of change that was initiated a decade ago has reached its peak in recent years. In addition to this, the COVID crisis has given the On-Demand Food Industry its required boost and recognition. There has been an evident contribution of technology that has prompted such high growth in terms of revenue generation.
One of the other techs that have been empowering businesses to make sound decisions is Big Data. It offers a diverse range of insights in various domains that have proven effective from initial applications. As the food industry happens to be one of the most dynamic industries, the services being offered also have to evolve along with consumer demands. Big Data plays a huge role in suggesting changes in current trends and mapping futuristic trends.
This blog is all about how Big Data has assisted the on-demand food industries to learn more about their customers, current and futuristic trends, and offered effective practices to increase revenue and customer satisfaction. Read on till the end to gain significant insights on the same.
Overview
In layman's terms, Big Data is a tech that offers large chunks of information or raw data about various domains of that business or service. For example, if we consider the on-demand business then one can avail information on customer preferences in terms of food and beverages, logistics, frequency of orders, location-based analogies, and the likes. This data is then used to gain extensive insights on each domain and map futuristic changes that are in congruence with customer preferences.
The food industry has several participants that play their parts before a delicious cuisine or a dessert makes its way to a consumer's belly. Distributors, producers, grocers, restaurants, and even logistics are the building blocks of this business chain. The food industry around the globe is worth 81 trillion USD. Hence, there is a ton of data that is being generated. But it's often observed that these business companies don't make the best of the data being generated and therefore they don't make prominent changes as per changing trends and consumer demands.
Here is a list of 5 innovative ways through which Big Data is helping on-demand food businesses achieve new heights.
Top 5 Ways Big Data Is Transforming the On-Demand Food Industry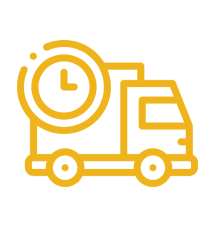 Improved Logistics
A huge role is played by logistics in getting your food delivered to your doorstep, even if they only deliver a warm pizza in 30 minutes. Before today companies didn't have such convenient tools that can help them improve their delivery chains.
Big Data systems help inculcate a deeper understanding of elements such as climate, traffic, most efficient routes, and much more. All this information is processed using analytics to learn the exact time and the quickest routes to reach the delivery spot. Other tools such as Artificial Intelligence and Machine Learning can also be leveraged to make better predictions.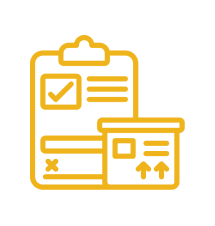 Expectation Management
Consumers all around the world have become vocal about their opinions and sentiments to a particular brand, event, and personal experiences since the advent of social media platforms. The smallest of happenings can motivate a customer to express their positive or negative emotions on social media.
Many businesses use this to their advantage. They gather every social media post, compile, and analyze them to learn the growing customer sentiments about their brand. The data generated from these analogies can be used to drive business decisions. Some of the famous tools such as Textblob and Natural Language Toolkit are assisting companies to dig deeper into learning their customer behavior. The data extracted from the same can then be used to surge sales.
Today in the era of social media the reviews offered by customers on any particular eatery or restaurant influence a business in a huge way. One can even misuse this service by passing on false hypes about restaurants. This shows how our sentiments can be used against us if pitched in the right manner. Businesses today want to use the same to their advantage.
If they learn user sentiments they can invariably manage customer expectations in a much better way. This goes for everything a customer experiences when they visit a particular restaurant or order delivery. Something as simple as the packaging of the food can influence a positive or negative emotion in a user. Big Data is making this learning simpler.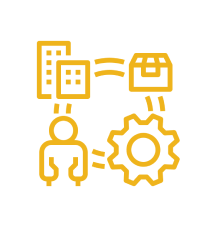 Transparent Supply Chains
As there are many players involved in the food sector, having a good understanding of the supply chains is pivotal to run operations smoothly. Big Data offers provisions that account for a transparent supply chain. A transparent supply change offers added benefits such as inculcating trust between customers as well as producers and distributors, delivering high-quality goods, and improving connections.
Though transparency is also mandated through the government in certain areas of the supply chain, offering it through choice is something every company chooses for itself.
Big Data is empowering the supply chain process with such transparency. For example, the IoT and connected sensors monitor the goods from the time of their shipment to delivery. This helps gather data about the goods every step of the way. There is a huge hype about deploying blockchain technology in this industry which at its core is another form of Big Data.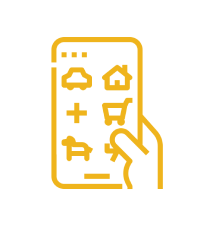 Processing Mobile App Data
Smartphones have become a household need for people belonging to any class. You might also be aware that mobile apps have taken over the world by storm. Today, no matter which service we want to access our mind automatically starts looking for an app that would help us access it quickly.
Today apps are also available for making reservations in restaurants while the on-demand food delivery apps need no introduction. An evident example of one such brand making the best use of mobile app data is McDonald's. The app offers conventional functionalities like ordering and paying with other perks such as discounts, coupons, complimentary items, and other such deals. But in return, they get your important data such as the locations you visit, your food orders, reviews, and ratings, the time it took for you to receive an order, and much more.
They analyze your data to cater to their customers with a more personalized and relevant experience.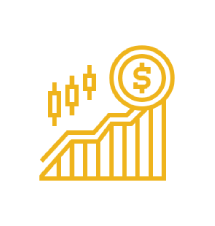 Business Insights
There are myriad ways in which Big Data can help you make informed decisions. Some of the other domains that this tech serves are related to the data gathered by orders users place on food delivery platforms.
For example, imagine a restaurant that is providing its service from a particular area and the orders they're receiving care from a relatively far location. Big Data would bifurcate the data based on location so that particular restaurants can learn the most prominent areas from where they're receiving the maximum orders. The restaurant can then open another branch or relocate to that area from where they're receiving maximum orders.
This is how data can enhance your business revenue and user satisfaction. Following the right practices with Big Data will always yield fruitful results.
Afterword:
Here we learned about the use of Big Data in the on-demand food industry, how the right practices can take your business to remarkable heights. But to use this tech to your benefit, one must know the Ins and Outs of the same.
If you don't possess this expertise, you're just at the right place. Technource is an IT service-providing company based out of India. We offer tailor-made software solutions to our clients. We have a sound team of engineers and professionals who will learn your business requirements, brainstorm relevant ideas, and offer practical and viable solutions.
To catch a glimpse of our prior work you can visit our website and have a look at our case studies. You can also sign-up for a free consultation and we would be more than happy to give you a call at the earliest.
Technology is empowering businesses all over the world. If you're planning on investing in the same, we suggest you initiate that change at the earliest to have an upper hand as opposed to your competitors.
Offices
USA
Delaware
+1 (302) 319-9825
Canada
Alberta
support@technource.com
USA
Delaware
+1 (302) 319-9825