---

Uplift your Grocery Business Digitally With Grocery Delivery Apps Like Instacart
---
Published on:
July 15, 2020
Updated on:
July 27, 2023
---
Introduction: on-demand grocery delivery app
The pandemic situation around us nowadays created the necessity to stay at home and be safe. Though people had to come out of their houses to buy essential items from groceries, and vegetables to medicines. Apps like Instacart have made online shopping for groceries easy and quick. Now people don't have to go out for boring grocery shopping.
Therefore most of the providers are shifting their physical services to online provision. However, it is difficult to build a complete application for a single store within a short time as well as it can be a costly affair. An online food-delivery app development needs a team of developers for an intuitive interface.
To address this challenge, many companies build an on-demand grocery app or app like Instacart. So that you can start selling groceries online quickly and at affordable rates. Instacart app is a smart, safe, successful, and secure grocery delivery app. It contains various smart features and a user-friendly interface to serve the app users the best out of it.
What Is Instacart?
Instacart is an application that allows you to order groceries for delivery and pickup. You can order whatever you want from local stores using apps like Instacart. It picks from giants and delivers to end-users and shopkeepers.
Instacart is a great business idea. By using Instacart, it has become very easy for customers to buy groceries online by sitting in one place. It works seamlessly on any platform and has made the task of grocery shopping an easier one. Also, it helps businesses to grow faster and earn abundantly.
Instacart is a 100% customizable app as per the need of the businesses.
It has around 10 million active users in 2023. The app has more than 54% female users and 44% male. Mostly adults from the ages of 24-33 use this app.
Moreover, most people use their mobile phones to order groceries. In the USA, around 96.5% of Instacart users order groceries with their smartphones.
If you are also planning to build an app like Instacart, you must know the pros and cons of an online food delivery system.

How Does Instacart Make Money? [Business Model]
Do you want to make money with an online business? Instacart app is a successful business model to make money. You must be wondering how online food delivery is a boon for online businesses. Let's know how does Instacart app make money.
Instacart makes money adopting below ways:
Advertising
Subscription
Interchange fees
Commission
Different types of fees
Various partnerships
Top 11 Apps Like Instacart
Know some of the top Instacart alternatives so that you can build the best app for your online food delivery business.
Go through these all apps and analyze which features are boon and which are bane. This way you can select the best for your app and improve them.
How to Build an App Like Instacart?
Seeing the success of the Instacart app, many businesses want to build apps similar to Instacart. It is an on-demand delivery app to provide groceries and other household items on time from your nearby grocery shop. Know the prerequisites for building an online food delivery app below.
Prerequisites to consider for on-demand grocery delivery app
The world is becoming digitized in every field and mobile applications are the solution for our day-to-day necessities. Today everything has become online whether it is education or even buying groceries.
According to the research, the number of online grocery suppliers, as well as the on-demand Grocery app development, has increased drastically all around the world.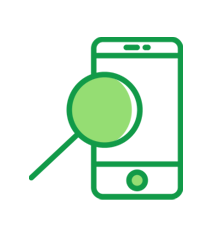 Easy to search:
The main feature the customers look for is, easy to search for the items they require. The app should be developed in such a way that the users can get the product they want with quick clicks.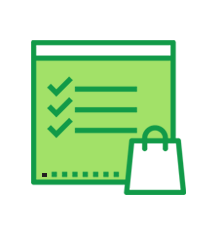 Creation of shopping list:
When the user selects the product they want, there should be a list of the product created for them that will help them in lining up according to their priorities.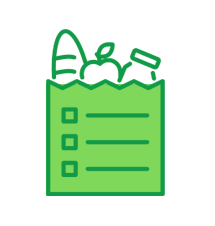 Categorized products list:
The product should be organized in the app according to their category which will help the user in finding the product they needed.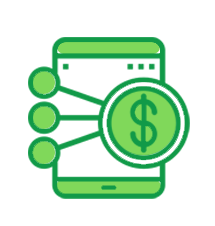 Easy payment options:
The app with easy payment options is preferred by users as they don't want to face trouble in paying the bills.
Cost of On-demand Grocery App Development
The average cost of developing the apps would be somewhere around $10,000 to $ 30,000. Apart from QA test charges, the development of such an app takes a lot of technical and analytical skills.
The new-age apps are not as simple as they used to be. They demand functionalities that make the life of customers easier.
The cost of building apps like Instacart is around $10,000 in India.
However, it is not a fixed price for all types of food delivery apps. It is becauseInstacart alternatives have similar purposes, but they differ in look and feel. And it leads to variations in the cost of on-demand grocery apps.
Besides it, many other factors affect the cost of app development. Have a look at the table to know the distribution of cost.
| Factors | Cost in dollars |
| --- | --- |
| Business Analysis | 2000-3500 |
| UI/UX Design | 3500 -5500 |
| Android App Development(Native) | 6000 – 9000 |
| iOS App Development | 8000 -12000 |
| Hybrid App Development | 12000 -18000 |
| Website Development | 3,500 – 5,500 |
| Project management | 3500 – 7000 |
Things Must be Required for On-demand Grocery App
The online grocery delivery app helps in providing the daily requirements of the household. They assure the ordered products' delivery on or before the estimated time.
By using this online platform people can easily compare available products and buy the one they wish for. For the smooth running of the on-demand grocery app, the following is the tech stack that is required.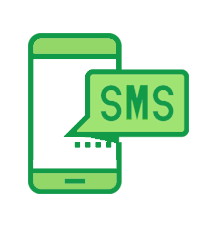 SMS Services:
The grocery app sends an SMS to the user for reminding them of the offers and best deals of the period. It keeps the users aware of the offers. The Tech stack required for the same is like Twilio and Nexmo.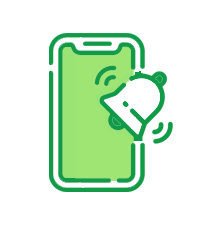 Push notifications:
The users get notified about the proceeding of the order through push messages or notifications which helps them in being updated about the progress of the order. Stack used for the same are like Push.io and Twilio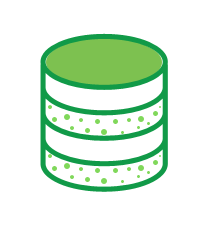 Great storage:
For offering an app that works seamlessly there is the requirement of a database that can be retrieved quickly therefore high-tech technology is used. The tech stacks required can be MongoDB, Cassandra, MailChimp Integration, and Postgres.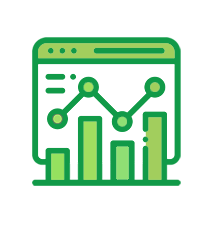 Real-time analytics:
There is the use of location tracking features in the grocery app. It keeps track of the user for delivery of the product. This feature will allow the user to track their order and get the time of the delivery of the product. The technology required for this feature is like Apache Flink, Hadoop, BigData, Cisco, and IBM.
Why Choose Technource to Build Apps Like Instacart?
Technource is a company that helps with on-demand app development and also helps with customization as per the requirements of the business, our requirement dealing team is well-versed. The team is blessed with analytical skills and technical know-how to make a product that helps end users.
Technource delivers high-quality applications that are featured with the latest technologies.
It has marked its footprints in website development & designing, mobile app development for iOS, Android, and Blackberry devices, enterprise application development & digital internet marketing. Technource also builds a cloud kitchen app.
It has around 200+ clients, 500+ projects, and businesses across 12 countries and growth is multiplying day by day.
We sign NDA to protect the idea for app development. You can trust our team for a successful on-demand grocery delivery app development.
Start building your next grocery application with us using our expertise in developing an on-demand grocery delivery app.
Request a free consultation to Connect with our expert team member to get the live on-demand grocery delivery app demo!
Online food delivery apps are making millions. It is a successful business model with indeed future scopes. You can also have an app like Instacart and grow your business. Check out the 11 apps like Instacart to get the most out of them and build a competitive app. Technource is here to help you at every stage. You can contact us at any time, in case of any doubt regarding app development.
Offices
USA
Delaware
+1 (302) 319-9825
Canada
Alberta
support@technource.com