---

Want to make carpooling business easy? Build app like Lyft
---
Published on:
June 24, 2020
---
Introduction:
Carpooling businesses are quite common in countries around the world. Many people cannot afford to buy their cars and those who like traveling through a simpler mode, i.e., paying for the route they choose and not carrying the car around. Carpooling business is ever so thriving in big cities where almost everyone has to go out every morning for different needs. Though the ever-growing realm of technology has taken its steps into every field. Carpooling business is under the influence as well. on-demand carpooling app development has become a big thing to run the carpooling business successfully.
People start carpooling businesses either when they have spare cars to put in the business or when they want carpool to be their main source of income. This business is easy to begin even with a single car. You can start it at your house and soon shift to a proper office after you generate enough income.
How to start a carpooling business?
Carpooling is also named on-demand ridesharing. As evident from the name, it is a ride in which a driver picks up passengers that are going the same as the driver is. In this ride, passengers pay for the fuel costs, and the driver only provides services. In this ride, more than one person travels in the car, and the driver transports them to locations.
Below is the graph of "carpooling vehicles worldwide" from 2015 to 2025 :
Carpooling business can be started with ease. The first step will be to pick your pool. Out of many carpool types, you will have to select the business model you are good with or one that goes with your comfortability.
Understand and learn about the carpooling business guidelines that would help you to understand the business breakthrough.
Market-based research of the carpooling business – Global carpooling market
Carpooling business can be started for business, for people, or for schools. Carpool business market research lets us see the market size of the businesses in the global market. Different regions have different approaches to this business. The market overview shows that this business is growing quite fast. It is expected that the market size might grow at a CAGR of 19.87% from 2018 to 2025. The major reason this market is in the boom is the rise of personal mobility during a fall of private car ownership.
Along with traditional carpooling businesses, online carpooling platforms or a carpooling app are also being considered a big help in assisting the process of on-demand ridesharing. Users only need an internet connection to find many online carpooling services using an app or platform and hire the one most feasible to them.
Reasons Why Carpooling business gained popularity?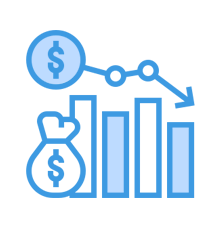 Cost-effective:
Users could avail of cost-effective services at an affordable rate using an app or a platform. As there is a huge competition for carpooling business so that resulted in competitive rates.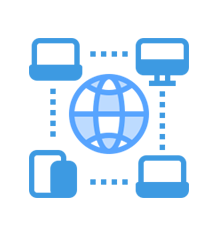 Wide Usage:
Just as consumers or end-users found it very easy to maintain their transport using a simple and easy-to-use app, and service providers can also get the customer easily through a single mobile app.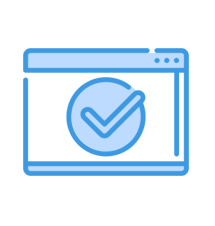 Safe to use:
With the multiple security guidelines and rules carpooling is safe and secure for both customers and service providers.
Why need on-demand carpooling app development?
An automated solution by keeping the track records of all the users
History of ride-sharing
Algorithms that will help match suitable people for a ride
Online payment facilities
Keeps track of all the car rentals for effective fleet management
Provide road assistance service
List of top ride-sharing business apps of 2021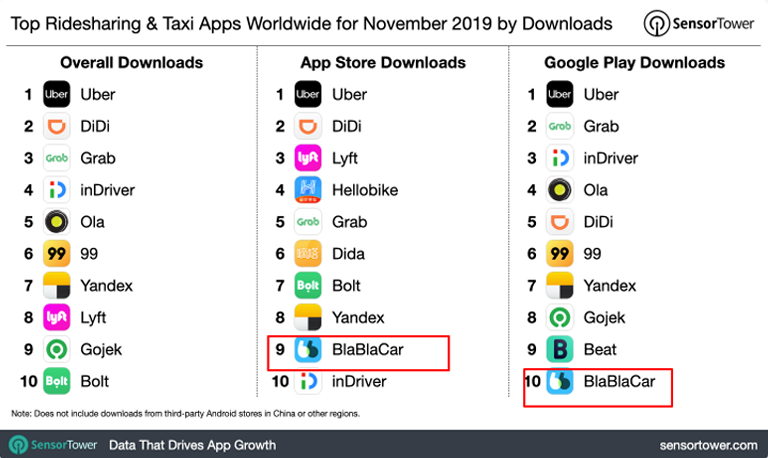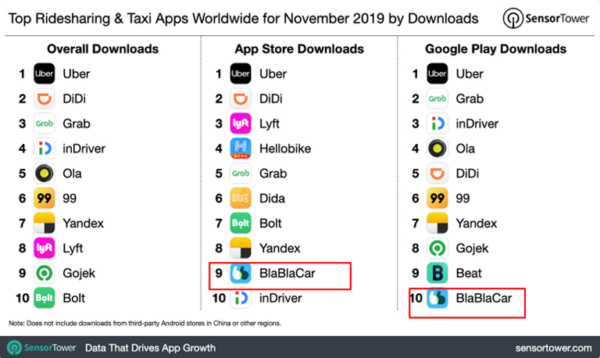 The best features to consider for Carpool App Development or lyft clone app
Your carpooling app must have an easy-to-use interface and must be user-friendly. An app that doesn't load fast is considered to be inactive and with a poor facility or carpool ahead.
Hence a fast carpooling app must be your priority. Along with these features, your app must
have:
1. A social media integration
2. Instant matching
3. In-app push notifications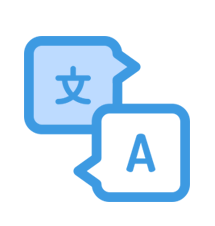 Multilingual platform:
People love to travel a lot, it's very essential that your app should have multiple language support to help users to access your app in their native language.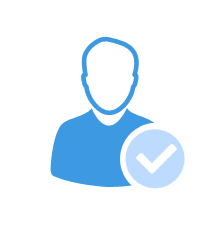 Verified driver & rider profiles:
To gain trust and authority among both parties, your carpooling app should have features to allow profile verification. Both the parties should have access to verify each other before accepting the ride. That will help to gain the trust of the app and your brand as well.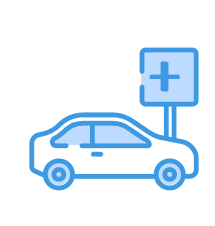 Add car model:
This feature should be automatic and manually accessible. This feature will allow app users to manually feed in their cars if they do not appear in the drop-down automatic list.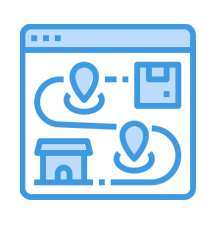 Real-time ride tracking:
For a user, 'closest ride' availability, the estimated time that the ride will take to reach them and the approximate time of reaching the destination, everything can be easily tracked through an in-app GPS tracker or geolocation facility.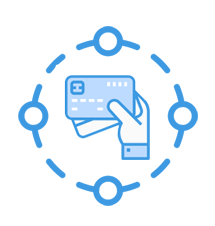 Payment gateway integration:
This allows advance payment and assures the users of availing of a particular service. Thus, give your users more options to pay through cash, debit, or credit card.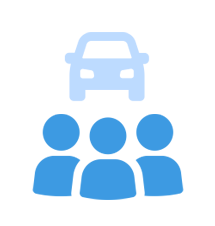 Which Online carpooling service is the best?
Though many advancements are being made in carpooling app development, still some big giants are big and thriving. Among the top best app for carpooling is Uber. It is the most popular and well-known app for rideshare service.
Second to Uber falls Lyft. Lyft is the fiercest competitor of Uber. It has so many features and is very useful. Although only a few amounts of people are using Lyft, it can be equally useful as Uber. Many drivers prefer using Lyft as their carpooling service.
What business model should I have for my carpooling business?
Out of the four carpooling business models, you have to choose the one that suits your
options. The four carpooling models are:
The B2C refers to private car sharing. It is when you want to join a carpooling business, and you pick and return a car from a station after having it hired for the whole day as a carpooling vehicle. Members can access this vehicle through their carpooling mobile apps.The rates you charge in this model are all set by the company you are working for.
The B2C is the corporate carsharing model. This is the corporate model of ridesharing and is used to tackle corporate fleets. Many station-based operators are now offering their vehicles to businesses during the hours when their people aren't using them.
The P2P ride-sharing service is when companies let people turn personal cars into shared cars, which are then rented to other drivers for a limited time basis. This is done mainly because 90% of cars sit idle during the day. Hence, they are put on business to make some cash and let companies have some extra cars to grow their network.
The non-profit model was initiated by the pioneers of carsharing. They have grown their business to many hundreds of vehicles now. Many companies offer their vehicles to be put in
models of not-for-profit carsharing organizations.
How can Technource help you with Carpooling app development or build a Lyft clone app?
If you have started your carpooling business, then you must think about taxi booking app development for your business, through Technource, you can get your own On-Demand application built to help you stay visible, relevant, and readily available 'on-demand' to meet the needs of your customers.
We are one of the most trusted web providers, and we provide custom app development
services. You can get your carpooling app development done by us, and we assure you of one of the best app solutions. We are trying our best to let our users meet their industry demands to get on with their day-to-day necessities.
We can provide you the best taxi ridesharing and driver apps to help you boost your
carpooling business with the help of technology. Your users will be able to easily track your
location and can book you up when you are near them.
Give a smart boost to your carpooling business through taxi booking app development and
let you be found as a carpooling business anywhere, everywhere!
Offices
USA
Delaware
+1 (302) 319-9825
Canada
Alberta
support@technource.com
USA
Delaware
+1 (302) 319-9825