---

Top Benefits of Custom Application Development
---
Published on:
April 6, 2021
Updated on:
July 26, 2021
---
Introduction: Custom App Development
After two decades into the 21st century, we must realize that we've grown highly dependent on technology and it has made it into our lives in form of smartphones and PCs empowered by mobile and web applications. Imagine the value of Uber without a smartphone or how the sales of Hewlett-Packard's desktops and laptops can get affected if Microsoft and Google stopped offering their services.
So it's safe to say that the software and applications we use today are better halves of the devices and smartphones we use. As you might've noticed, all the applications that have received an overwhelming response from its consumers whether it's Uber or Airbnb, are custom built.
Custom applications have become an integral part of businesses as it helps them manage resources, streamlines workflows, and automates processes. The dilemma that business owners face is deciding between a custom app development and an off-the-shelf solution.
Are you stuck with the same questions and are not able to decide which category of application would be best suitable for your business? Then, this blog can surely clear up some of your doubts by offering some perspective on the benefits that are offered by tailor-made software.
Overview: Custom App Development
Custom software, also known as bespoke software, offers software solutions that are designed to cater to specific needs and goals. Numerous off-the-shelf solutions work well with small-scale businesses that don't require high-level and frequent modifications. But if you wish to create a business app with specific requirements then tailor-made software is what you should opt for.
Custom software helps you create an application that is designed as per your niche requirements to inculcate features and functionalities that can't be developed using the existing IT solutions. The vivid range of software solutions it offers helps businesses boost their sales, have an edge over their competition, and maximize their productivity and recognition.
Why go with Custom App Development?
Creating an app from scratch can prove to be a time-consuming process that requires an expert team of developers and designers. Yet, it has its added benefits as compared to other off-the-shelf software. If time is on your side then custom app development is something you should opt for but if that is not the case then momentarily out-of-the-box software is what you should go with.
Custom apps offer you the luxury of including any feature you want that suits well to your business requirement and is in congruence with your client's expectations. Why do you think Uber's business model and app revolutionized the transport industry? It's because they recognized the pain of their consumers and offered services that were most required using a custom app.
This is the limitation faced by the off-the-shelf software, they don't support all the modern business operations that you want to inculcate in your application. Custom software works best when you want to program non-standard processes, security measures, and design complex business solutions. Let's have a look at 7 benefits that can be observed by creating a custom app.
Top Benefits of Creating a Custom App:
Whether you choose a custom or off-the-shelf software, learning the perks offered by custom apps can surely help you make an informed decision.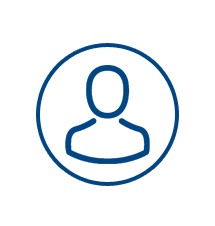 #1 Personification:
As understood by the word 'Custom', creating a personalized application is one of the most obvious offerings made by this category of application. Commercial software also offers a wide spectrum of functionalities that serve a wide range of businesses.
As you know, the competition in the app market is unthinkable, offering customized solutions can help your app attract its niche crowd. This objective can only be achieved if you have designed a tailor-made exclusive application.
Custom-made apps encompass the smallest of functionalities and features as specified by the business owner. It observes all the challenges and helps design software that is in accordance with your business strengths.
To achieve the preceding feats you must seek guidance and services from an experienced Custom App Development company. You would require an expert team of developers that can design an intuitive solution using the technologies you choose.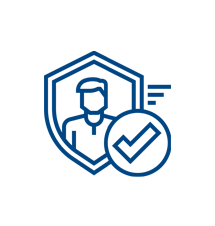 #2 Authenticity & Safety:
Various industries-specific security standards can be followed while creating an application. Bespoke software can inculcate additional safety features as suggested by the development team that is suited to your business field.
Other apps such as fintech, healthcare, insurance, and more always prefer developing tailor-made software as they're extremely efficient in protecting vulnerable data. After analyzing your requirements, the development team brainstorms the best viable solutions, observes the hidden risks, and maps future security measures.
As the app is tested many times before it's launched, it minimizes the chances for intrusion, maximizes your performance, and offers great ROIs in the longer run, thus offering authentic and safe services.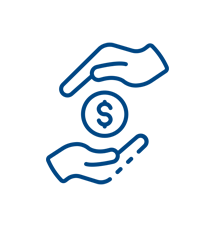 #3 Budget-Friendly:
Commercial software does seem inexpensive at first, but you must consider what would happen if you wish to include other features in the future. If your app hits the jackpot and requires instant modifications, then you would have to develop the same from scratch.
Even if you manage to code the updates and new features in your current application, you would only be able to offer a temporary solution while the core issue remains unsolvable.
As opposed to this, custom software is free from limitations. You can add new features iteratively and as your budget permits. It's not necessary to develop all your features at once, you can develop an MVP to test the waters, validate your idea, and then go for full-scale app development.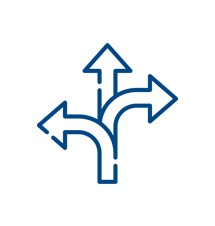 #4 Flexibility & Scalability:
If you would be developing software for your business a decade ago, maybe choosing an out-of-the-box would do the trick but in today's ever-changing times, you should create provisions for adopting new trends.
If you're just starting with your business and want to increase your online presence and business, then an off-the-shelf application might work for you. But if you plan long-term a commercial software would lack both scalability and flexibility.
You can plan and test different scenarios during the prototype phase but if you want to add functionalities and features over time, it can only be done with a custom app. To meet the growing demands, stay ahead of the competition, manage inventory and business efficiently, and much more, you can only rely on custom solutions.
Want to Create a Custom App for your Business?
Developing a custom application
requires extensive expertise in creating applications from scratch. The foremost requirement being a team that consists of intelligent developers, skilled designers, project managers, content specialists, and many more such talented individuals. We – Technource has worked with a wide range of technologies and applications following the Agile-Scrum methodology.
We would be happy to equip your business with the necessary tech to help maximize its reach and recognition. Get in touch with us today by signing up for a free consultation on our website.
Offices
USA
Delaware
+1 (302) 319-9825
Canada
Alberta
support@technource.com
USA
Delaware
+1 (302) 319-9825