---

Develop a Bolo Clone App: Google Launches an App that Helps Children Practice Reading
---
Published on:
January 4, 2021
---
Introduction
Learning is a phenomenon that can fill individuals with the confidence to achieve significant heights. The advent of educational apps is offering similar opportunities to their users. These platforms have leveraged technology to offer their users the convenience of 'Anytime-Anywhere' learning.
The challenging times have anyway prompted educational institutes around the globe to impart education making the best use of tech. This phase has also given the educational apps the recognition they needed. Educational apps are of numerous types. Some of the types of education apps available in the market are language learning apps, learning apps for kids, apps for competitive exams, apps promoting multi-course learning, and many more.
One such app has been introduced by Google to improve literacy among elementary school students in India. The app is known as 'Bolo' which is a Hindi word for 'Speak'. This blog shed light on how the 'Bolo' app goes about imparting its knowledge to its users.
Overview
Google believes that technology holds the power of revolutionizing the learning experience. The app uses google's text-to-speech and speech recognition features to help kids learn to read. This app also has a built-in assistant named 'Diya' that assists a kid in the learning process.
The app makes the learner read out loud and Diya makes sure that they're spot-on with their pronunciations. If not, she will immediately jump in with corrections that mark effectual and immediate changes. To add some more convenience the user can learn the pronunciation of any particular word by tapping on that word.
The app offers language learning in a combination of two languages such as Hindi & English, Espanol & English, only English, and the likes. In addition to this students are taught using gamification features such as jumbled words where a user has to spell the word hearing the pronunciation and using the jumbled alphabets. Other learning methods include Speed Reading, Word Meanings, and Pop the Ballons.
The user is rewarded using stars and in-app prizes as they move forward improving their skills. To everyone's surprise, the app minds the child's privacy and can function without data or wi-fi. Also, their voice is not stored or analyzed on Google's servers but in real-time on the device. The app doesn't use voice data to make the app better. And in addition to this, the app is completely free of in-app purchases and advertising. Parents can feel free to download new stories using the internet and use the app offline and for free.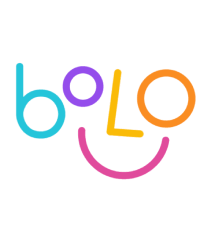 What Inspired Google to Develop 'Bolo'?
It's a known fact that literacy is a huge problem in India. The percentage of the population that can read is around 74, which is not too good a number considering the total population of the country. To find a solution to this problem Google launched 'Bolo'.
Google tried a pilot app that enrolled 920 students out of which 600 weren't offered the app and were in a control group. It was observed that 64% of the students using the app learned to read better within 3 months.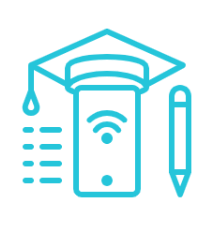 Advantages of Using the Bolo App
Using an app like Bolo as a reading tutor can be an extremely convenient and easy way of educating a child. It behaves like a physical tutor by listening, analyzing, and then correcting a learner. The app offers an engaging collection of English and Hindi stories, that are carefully selected and are free.
The assistant Diya is a friendly guide that helps understand the meanings of English words in Hindi. This makes the learning process quicker. The gamification features such as puzzles backed by in-app rewards account for fun ways of learning.
The app use isn't limited to a single kid but can be accessed by multiple kids. It even prepares separate progress reports for multiple users and recommends games and stories as per individual progress.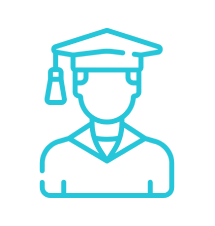 How can a Bolo Clone App or App Like Bolo can Benefit you?
The education apps are booming for the past few years and have gained more traction from the start of the pandemic. They have disrupted the conventional methods of learning and are offering new learning practices backed by technology. There are still many countries with a low literacy rate that can benefit from your learning app solution.
It offers you the golden opportunity to teach millions of students across the globe and help improve literacy rates and generate revenue at the same time. There is a wide scope for such apps as there are thousands of languages that you can provide teachings on. Hence, there is a wide scope across the globe if you wish to develop a clone app like Bolo.
Things to keep in Mind while Developing an App like Bolo or Bolo Clone App
Your goal with developing a language learning app should be something different than focussing on monotonous academic learning. First and foremost, you should research well on methods that work well in providing effective teachings to kids. Helping a kid learn a language is entirely different than helping an adult learn something.
Your app should motivate a child to think differently. You can make use of gamification features and use the problem-solving approach to design a progressive learning curriculum. But remember, your app has to teach kids, so it should include the 'Fun' element in all lessons or activities at all times.
Your app should work well from the teacher as well as the parent's point of view. As they're the ones who would validate the app for the children. So if they're not convinced that your app serves a good purpose then your app will never be able to reach its targeted niche. At the same time, the children expect your app to be like a new game that they like to play. Hence, it must serve its purpose well while satisfying parents and teachers.
Key Takeaways
In this blog, we learned how learning apps hold a bright future in the coming years and what one should keep in mind while creating one.
You can create a clone app like Bolo by hiring an IT service company that has considerable experience in working on such apps. We – Technource – have developed an education platform named 'Tuitment' that helps manage coaching institutes.
We possess the necessary expertise and a well-experienced development team that can help you transform your dream app idea into reality. Our on-demand app development case studies on our prominent projects are available on our website for you to have a look at.
If you're planning on entering the education app market now is the best time to do so due to favorable world demographics. We'd be happy to discuss the futuristic possibilities with the education app market with you over a call. You can sign-up for a free consultation and we would get back to you in no time.
Offices
USA
Delaware
+1 (302) 319-9825
Canada
Alberta
support@technource.com
USA
Delaware
+1 (302) 319-9825