---

How to go About Creating Your Own Language Learning App like Duolingo : Education App Development
---
Published on:
January 29, 2021
Updated on:
July 18, 2023
---
Introduction
Everything that we're able to do today in terms of communication is due to the commonality of our language. It acts as a bridge between two people while exchanging ideas and information. As the world is starting to become a global village there is a difference in the way people embrace the importance of communication. Here we will talk about developing a language learning app like Duolingo.
Everyone loves to travel, whether it's for work or business, but people nowadays have the desire to learn new languages. This helps them get a better understanding of the culture and place they're traveling to. But how does an individual go about learning a new language at the tip of their fingers? The only viable option of learning new languages on a single platform is through the means of an app on a smartphone.
In today's times, educational apps have gained significant recognition. They're proving to be the most efficient in helping people learning new languages. One of the platforms that have managed to do the same is Duolingo.
This blog is all about how to create platforms like Duolingo that help people learn new languages at their convenience. Read on till the end if you're inclined on creating an educational language learning platform like Duolingo.
Overview
Duolingo is an online language learning platform that promotes learning 90 different language courses in 22 languages. As per a survey in August 2019, the platform has about 300 million registered users across the globe. AltSchool, Memorize, Babble, Voxy, and Rosetta Stone are some other top language learning apps that make it to the top of the list.
In between the years, 2019-23 the online learning market expects growth of 17.9 billion USD.
The education apps can experience growth of up to 18% as per the analysis.
How is Duolingo Different than other Educational Apps?
The two apps that are well known for providing online education over the years are Rosetta Stone and Duolingo. For more than 25 years Rosetta Stone has been providing students with useful educational software. Both apps are generations apart in their approach to promote learning.
Duolingo was founded by Luis von Ahn in 2011. The surprising fact is that it was valued 2.5times more after just 4 years of its launch. So, what does Duolingo do differently? It offers an easy-to-use interface. The app's subscription doesn't hurt your budget. It uses a fun and gamified method to promote learning. The app is available on both Android and iOS platforms. The app also has a ton of freebies to attract more and more learners.
The app promotes itself to users with its gamified approach. They focus on helping a user learn words, phrases, and sentences from their native language to their target language and vice versa. This bilingual approach to learning makes it fun, quick, and easy. Duolingo motivates its users by giving them awards and rewards and tracks their progress by the levels they've reached.
In creating an app like Duolingo one has to give serious thought to the way of learning they want to promote and the features they would inculcate to reach that goal. So, without wasting a line let's get down to learning the most important features that would account for a decent education app.
Features to consider for Duolingo Clone App or App Like Duolingo
You must keep in mind that user engagement and learning are the two aims that your app aims at. Hence, you must choose a combination of features that serve the purpose well. Here is a list of features that would serve your purpose best.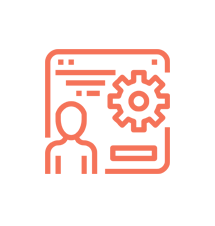 Settings & Profiles:
This feature is a personalized segment for the users. The user can store their personal information here and keep a track of all the activities they've performed on the app. They can also make changes to their privacy options and share certain content if they wish to.

Course & Curriculum:
You can allow your user to start with any course they wish to start. You can also offer them free courses up to a certain extent and then charge them on a weekly, daily, or monthly basis.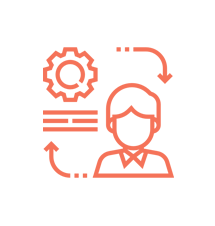 Language Learning & Practice:
Helping a user learn a language is your primary goal. So, your app should offer them different listening and speaking exercises. Your app should also be good at translating and learning what the user has spoken while practicing speaking exercises.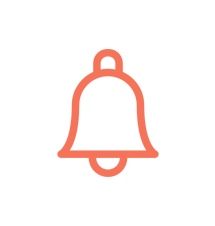 Push Notifications:
Push notifications are an essential feature of any app. It helps the app deliver updates and other important information like course reminders, test reminders, and the likes. The push notifications can be used to send the users motivational quotes to achieve their targets.
Why choose us for the Duolingo clone app or App Like Duolingo?
Technource is a reputable name when it comes to creating on-demand apps. Whether you're looking to create a clone app or something from scratch, we can help you out. We have an experienced team of developers and designers who have created many successful applications for our clients around the globe.
We offer our clients the best hourly rates around the world. If you're a start-up with a budget constraint you can also opt for MVP development. We have also got a wide variety of tech stacks that you can choose from. We provide our web development services using techs such as PHP, MERN, and MEAN stack. Native apps are designed using JAVA and Swift while cross-platform apps are developed using Flutter, Ionic, or React Native.
All the technical assistance you need, from inception to launch can be availed from Technource. We also provide our clients with post-project technical consultation. So, you can rest assured that your app doesn't face any problems post its launch. You can seek free consultation by signing up for the same from our website. If you are someone willing to spread the learning using tech, we suggest you invest in it today as the competition is getting tougher by the day.
Offices
USA
Delaware
+1 (302) 319-9825
Canada
Alberta
support@technource.com
USA
Delaware
+1 (302) 319-9825