---

Things you Should Know Before Creating an Uber like Clone App
---
Published on:
February 26, 2021
Updated on:
August 26, 2021
---
Introduction: Uber Clone App
Availing an online taxi service was once a royalty. Uber introduced affordability and convenience to the same process and made it a necessity. The company did disrupt the existing ways of cab-hailing while giving other industries a tried and tested business model to serve their niches.
It's not hype when people say that the on-demand business sector is on the rise. Numerous entrepreneurs are using their power of imagination and manifesting new on-demand services appealing to different niches.
Overview: Uber Clone App
Uber started as a simple cab-hailing service. In its later years, it offered its users luxury cabs along with the introduction of Uber Black. It gave the users a lot of options to choose from a variety of luxury cars.
Uber was not only trying to impress the upper class but had solutions that catered to all the sections of society. Uber X invited the concept of charging what was right and became a default ride for many of them. To add further more price cuts and efficiency the app introduced the concept of Uber Pool. You must observe and appreciate the number of variations that Uber has introduced to take care of their customers.
Having caught a glimpse of the services the Uber app provides, let's learn how one should enter the 'Uber Like' app development market.
Dive deep into research and use a primitive approach.
Develop a sustainable business model and integrate it with a mobile app to provide convenient services to consumers and service providers.
Construct a distributed supply chain to meet consumer demands.
Introduce new services to retain your customers.
The uber app consists of three applications that are required to run a successful cab-hailing service. The three apps are:
Let's have a look at a few of the important features relating to each app.
Customer App Features for Uber like app: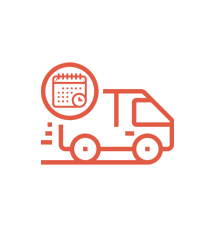 Ride Scheduler:
The most important feature for a cab-hailing service would be to schedule their rides. This feature would ask for your current location that you can enter manually or will be suggested by the app. You would also have to provide the destination that you want to go to.
This feature should also offer you the facility of advanced scheduling. The advanced scheduling feature provides numerous benefits to time-poor individuals and scheduling late-night rides.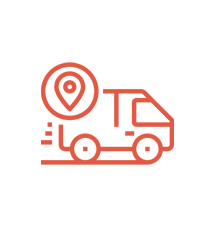 Real-Time Location Tracking:
As user books a ride, the app should provide them with all the details of their allocated driver and their real-time location. The user should be able to see the location of their ride in real-time. The user can also see the route the driver is using to take them to their destination.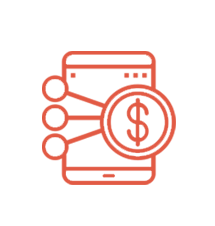 Multiple Payment Options:
To establish a user-friendly ecosystem, you should provide the users with multiple payment options. Uber provides its users the facility to pay using debit, credit cards, cash, and fintech apps. The advent of fintech apps has transformed the way users made their payments, hence it's important to include as many of them as you can.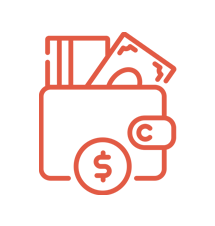 Wallet:
You can offer the users an in-app wallet for frequent and quick use. The users can add money to these wallets by linking them with their bank accounts. Using the in-built would offer the quickest payment mode. This feature is a must for a Uber clone or a Uber-like app.
Driver App Features for Uber like app: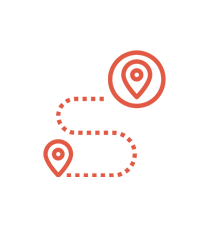 Location Tracking:
A driver would instantly require the client's address and once they start with the ride they would require the destination's location. So, you must use a reliable location API to offer a time-efficient service.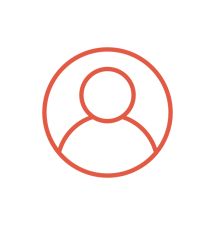 User Profile & Account Management:
A driver has to first register on the platform by seeking the Admin's approval. After their successful registration, they can update their profile by providing the required information. This feature would also have the account management feature. It would allow the riders to observe all the trips they've made along with the fares they earned. They can even raise a query if they find any issues with a particular payment.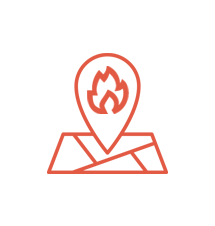 Heat Maps:
Heat maps are an advanced feature that has been introduced for the driver's convenience. Using this the drivers can see the areas with the highest on-demand traffic. The drivers can easily get rides if they move to those locations.
Admin App Features for Uber like app: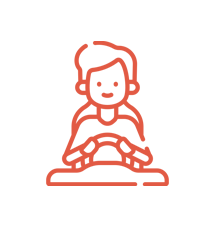 User & Driver Management:
The admin would have a list of all the drivers registered under their region or state. Admin would be able to add or remove drivers, solve queries, offer refunds to consumers, make payments to drivers, and much more. The admin will be the control center for your app.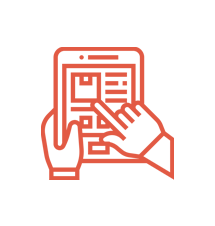 Content Management:
There is plenty of content that goes into an app. It can be in the form of the offers and discounts you're providing, or a push notification that you send to your clients. Keeping your user updated with fresh and unique content can increase your user engagement significantly.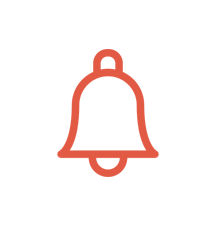 Push Notifications:
Push notifications are used to make a user become aware of their ongoing transactions with the app and also with the new updates that the app wishes to provide the user with. For example, if you want to provide a frequent user with a 20% discount on their next 3 rides, you can do that by sending them a push notification about the same.
Why Develop your Uber-Clone App with Technource?
Technource, a mobile app development company has worked with on-demand apps before and possesses 9+ years of experience in the professional IT service sector. We have the necessary means and team to take on any challenge you throw our way. The case studies of some of our most prominent projects including the on-demand apps that we've created can be observed on our website.
We work with native, cross-platform, and web technologies to provide our clients with all-around services. We have the policy of signing a non-disclosure agreement with our clients to protect their privacy and offer them post-project consultation at budget-friendly rates. Sign-up for a free consultation from our website and one of our experts would reach you at the earliest.
The on-demand app development market has grown exponentially in the past years. This has given many new industries the chance to grow in terms of consumers and revenue. Get on this train at the earliest to capture the best seat.
Offices
USA
Delaware
+1 (302) 319-9825
Canada
Alberta
support@technource.com