---

How Instacart is Reinventing Grocery Shopping? Build App Like Instacart
---
Published on:
March 6, 2021
Updated on:
August 6, 2021
---
Introduction: App like Instacart
The conventional methods of in-store or physical shopping have been replaced by the incoming of on-demand apps. A service that was coined as a luxury a few years back has become a necessity today. Many on-demand services have observed a surge in revenue including the grocery delivery platforms such as Instacart. Here we will discuss how to build an app like Instacart.
The sheer convenience that these apps invite into our lives while receiving fresh grocery items every day is the reason these apps have gained such tremendous recognition. If you're a grocery business owner who is planning to develop an on-demand grocery business like Instacart, then this is just the right read for you.
Instacart like app Marketplace: Scope & Benefits
By the end of 2021, grocery sales are predicted to reach 30 billion USD in sales. If you observe the customer spending in ordering food-at-home items, it will rise to 100 billion USD by 2025. The roadmap to developing an Instacart clone app is filled with challenges. You need to partner with retailers, manage stores, choose the correct business model, hire the right app development company, and so much more. There are many reasons for you to develop an on-demand grocery app but here are some prominent ones.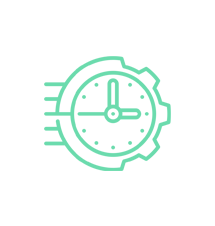 Time Efficient:
Juggling between jobs and personal lives, we've started living busy lives. In this hustle, there is not enough time to go and buy groceries physically. An app saves you from all the resistance such as standing in a queue, wait at traffic signals, hunting for products, and so much more. You can spend a good 10 minutes, order all you want, and everything will be delivered to your doorsteps.
The app you create can be programmed in a way that it offers personalized suggestions to a user by learning from their buying history.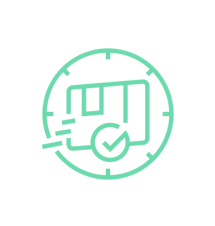 Convenient Buying:
There are no limits to when and from where should you shop. All you need to have with yourself is a smartphone and an internet connection.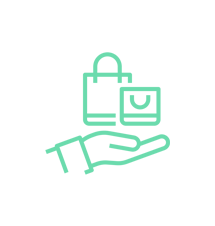 Goodbye Impulsive Buying:
As there are no round trips with grocery apps, you don't have to worry about adding another chocolate chip ice cream to your cart if you don't need one. Many times we shop for groceries impulsively just to avoid making that round trip. With a grocery delivery app, you can order just what you want.
Things one Should Know Before Creating an App Like Instacart :
Developing an Instacart clone app is a cumbersome task and won't yield fruitful results if done following the wrong practices. The advanced features you include can give your consumers a virtual in-store experience. You can select from the following business models for your Instacart clone app.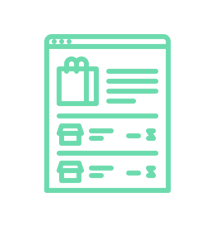 Aggregator:
An Aggregator business model runs its business by tying up with local grocery vendors. The areas it targets can list its stores and menus on the aggregator's platform. The respective vendors would receive the orders but they would also have to carry out the fulfillment activities. Aggregator would just provide a platform to connect the consumer and service provider. Instacart follows this business model.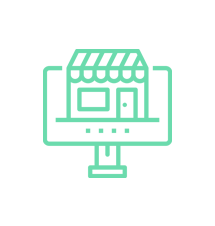 Marketplace:
Marketplaces take care of everything, from ordering to getting it delivered to a user's doorstep. They have their own delivery fleets and drivers. If you don't own a grocery store yet want to pursue an on-demand grocery app, then this is the best model for you.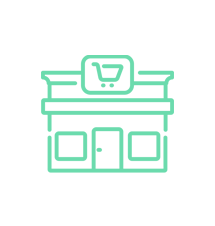 Single Stores:
This business model is opted by single grocery store owners who aim to offer their customers a convenient shopping experience. These stores attract customers by offering special services to their niche. As Domino's is to the pizza industry, your business can become the same in the grocery world.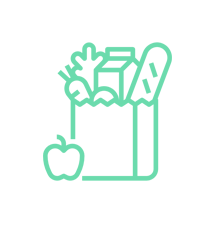 Grocery Chains:
If you own multiple grocery stores in a city, then this business model would serve your needs well. Grocery chains such as Walmart use this model, where their consumers can order from anywhere and it will be delivered from the nearest available chain.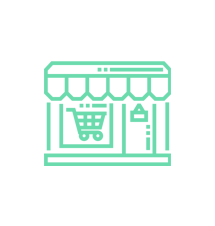 Retailers:
If you are already in the grocery retailing business then this model is just the perfect fit for you. Here you would be providing bulk orders to giants such as Sam's Club, Walmart, and the likes.
Instacart Clone App: Workflow
Customer Workflow:
Customer completes their registration and sets up their profiles.
Provides required addresses and location.
Advanced search to select their preferred grocery stores.
Search for products, adds to cart and enters the checkout process.
Consumer makes the payment and receives estimated delivery time.
Order gets delivered.
Shopper Workflow:
The shopper registers itself on the platform.
Upon approval, a shopper adds their store on the platform by setting up a menu.
Check the orders received from consumers, prepare the cart, and delivers the order.
Important Features of an Instacart Clone App:
Registration/ Sign-in
Advance Search with Filters
Dashboard
Order History/ User Profile
Payment Gateways
Location Tracking
Communication Panel
Registration/ Approval/ Setting up Store
Order Logs
Payment Integration
Communication Panel


Monetization Strategies:
ROI planning is an essential part of every business. As you're investing in a business idea, it's important to learn how you will earn returns. Like every other business, you too want your revenue stream to grow and diversify, but that can only work if you make profits and further your investment. Here are some of the monetization techniques that you can choose from: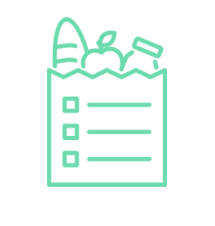 Upcharge for the Product:
As you're providing a product at the user's convenience you can charge a bit more for the product. This is a simple monetization strategy. Many online platforms use this.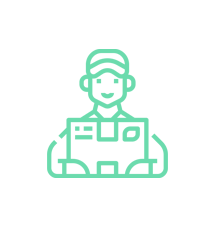 Earn through Delivery:
Another means of monetizing your app is by charging a decent delivery fee and generate revenue. This is a common practice.  Well-known food delivery platform Zomato also uses this.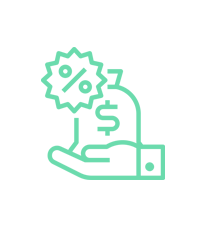 Commission:
You can charge commissions from the shoppers registered on the platforms. The aggregator model makes use of this monetization strategy.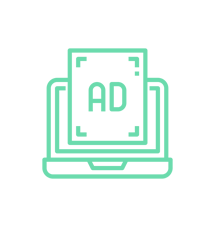 Advertising:
This is the most convenient means for generating revenue. You can promote ads of companies and brands looking for digital marketing. The ads are a bit disturbing from the consumer point of view but also generate high revenue.
Wrapping Up:
We learned the benefits of the on-demand grocery delivery app and the things one should know before creating one. As the app development process requires a dedicated team of designers and developers along with QAs, content specialists, and more, it's best you hire an experienced IT service provider.
We – Technource has worked on various eCommerce and on-demand solutions for our clients. We offer services in native as well as cross-platform app development service along with other web development assistance. Our company is a one-stop solution to take care of all your technical needs right from inception to its launch.
We follow the Agile methodology to inculcate utmost transparency in our app development process. Also, we encourage MVP development for our clients looking to test the waters on a tight budget. We sign a non-disclosure agreement with our clients to respect their business idea's privacy. To know more about the on-demand economy and our app development process sign-up for a free consultation form on our website and one of our experts would get back to you in no time.
Offices
USA
Delaware
+1 (302) 319-9825
Canada
Alberta
support@technource.com
USA
Delaware
+1 (302) 319-9825