---

How to make a website landing page that converts Visitors into Customers?
---
Published on:
July 17, 2015
Updated on:
July 27, 2015
---
Imagine! a visitor comes to your website through search engines and he jumps quickly! Do you know why it happens? Simple, your landing page is not able to convince and failed to impress them. The alluring landing page always increases the conversation ratio and hence business leads are generated. You can see here 15 amazing ways to create attractive landing pages that increase conversation rate.
Are Interesting, short and uncluttered
Visitor always wants to grab all info about your website in a few seconds. You should clearly mention what they will get from your website. However, the information should be present in a short and interesting way hence it inspires visitors.
Well Arranged Information
It is a very important tip to increase conversation rates. The information should be arranged in well manner on a landing page, which should be clear and crisp. Hence, the visitor can simply understand without surprising. The navigation on the landing page should be obvious, and easy to find. You should not use any strategy, which, disturb the visitor to convert (i.e. pop-ups!).
Clean and Obvious Call-to-action
Obviously, your landing page contains several call-to-action buttons and headline texts such as 'download songs', 'sign up', 'comment', etc. Tell your visitors clearly with bold and interestingly what they can get through CTA. Example, 'Download Latest Songs' and 'Sign up for publishing your post'.
Eye catching headlines and titles
It is true that numbers of visitors read three-four times headlines of any information. If your headlines are poor and unable to convince the visitors for next actions, you will be failed to convert your visitor! Hence, headlines and titles should always be attractive and effective.
Engage visitors with words
Use live keywords on a landing page which, feel personal touch to a visitor and established a strong image in their mind. Such as 'you', this word feels personal to visitors and encourage for conversation.
Awesome Offer on Landing Page


You may have seen discount offers on many eCommerce websites. Indeed, this strategy is too much effective for conversation. You should publish awesome offer on a landing page, which entice the visitors for call to action. Feel them that your offer is great and they should not miss it! See examples, 'Buy 1 Get 1 free!' and 'Great Offer on Monsoon Collection'.
Offer should be Easy to scan at a Quick Glance
The offer you publish on the landing page should be in very easy to read, but it has enough strength that inspired the visitor for next action. In addition, generally, visitors spent 8 seconds to convert; hence, your offer should be trustworthy and able to convince a visitor at a quick glance. You should use effective colors and texts to present your offers.
Relevant and Quality Image
Definitely, the eye-catching image makes the effective landing page and creates a strong impact on visitor's mind. Add superb image on a landing page which more relevant to your information. You should also put an image with clues that guide the curious visitors what the next, through arrows and buttons.
Easy to Share Button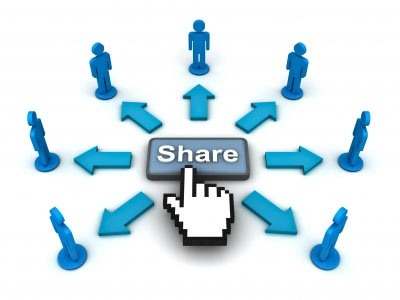 Many visitors like to share their purchases and essential information among their social media friends. You should allow them to share your content on social media through one click button. Through this tactic, you do not just enhance visitor's experience, but also spread your information in social media.
Gorgeous Design and Classy Act
A lot of people believe that the appearance of a landing page is not enough for a convert. However, it is somewhat true that unique and wonderful design of landing page makes a strong impact in visitors' mind. If the design of your landing page is poor or ordinary, it may be inspired the visitors to leave your website even though your information is great.
Match the Corresponding ad text
Obviously, your most of visitors come on your website through search engines by clicking specific keyword. That may be your PPC keywords or organic search keyword. When visitors come to your website, they want to grab the most relevant information by keyword. If your landing page not relevant to that keyword or not strongly support the keyword, the visitor may jump from the landing page without any action.
Responsive Design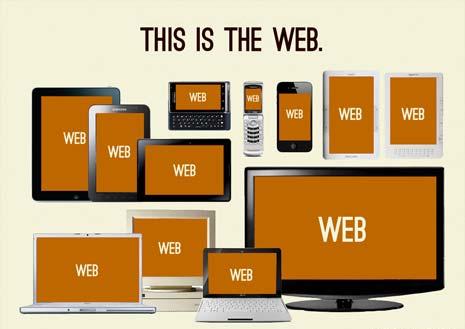 Your website must have responsive design if you want to engage with a huge mass of internet users. You have an idea that the smart-phone and tablet users are rising quickly in all over the world. Hence, your website should be access easily in such devices for establishing relationship with all internet visitors.
Follow-up with a Thank You Page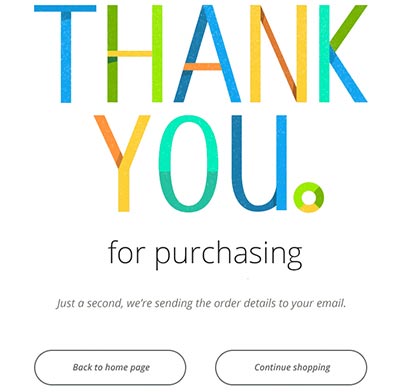 These tips are more essential for an eCommerce website. When visitors complete their conversation and finally he reaches the 'Thank You' page. You should share other related information with the visitors through 'Thank You' page. It may be helpful to them and inspired them to purchase it.
Are fast as a Ferrari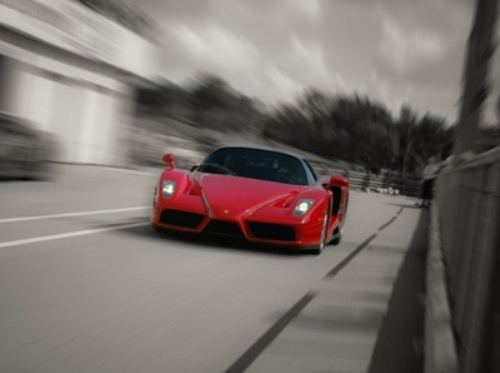 The loading speed of a landing page is quite vital for your website. The visitor doesn't wait more than few seconds because they have many other options. Your landing page should be displayed in a few moments after clicking otherwise more chances to increase bounce rate. In addition, your all web pages should be loaded faster and catch the visitors until final conversation.
These all fifteen points are quite essential for making landing page effective and attractive.
Offices
USA
Delaware
+1 (302) 319-9825
Canada
Alberta
support@technource.com
USA
Delaware
+1 (302) 319-9825