---

Things you Need to Know About Instacart's Business Model
---
Published on:
April 2, 2021
Updated on:
July 12, 2023
---
Introduction:
Instacart is an online grocery delivery platform that offers its consumers the convenience of same-day delivery. Instacart offers services in several states of the US. Since the advent of on-demand apps it has become extremely easy to order the groceries you require at your convenience. In this blog, we will discuss the Instacart business model in detail.
The success of an on-demand application depends on the type of business model one chooses. This blog brings you insights into the business model and monetization strategies followed by Instacart. Let's get to it.
Monetization Techniques of InstaCart Business Model
Instacart follows an exceptionally straightforward business model. You just have to register on their web or mobile application, feed your address and location, and you can start ordering instantly.
InstaCart pings one of their delivery executives that are active near the stores you choose to order from. They carry out the fulfillment activities by visiting the store you've ordered from, collecting your ordered items, and delivering them to you.
The platform provides consumers the provision of ordering items at the exact same rates from food chains such as Target and Whole Foods. Yet other stores such as Costco and Safeway offer no such assurance. So, it can be concluded that InstaCart would be earning some commission from the same.
Delivery Charge:
Earning through this revenue model is the primary means for InstaCart to generate revenue. The charges may vary if you order during peak hours or request quicker delivery. Other than this InstaCart has two other sub-business models to earn revenue from. Here's how they work.
Matt Maloney and Michael found Instacart.
InstaCart offers rebates on several of its items by collaborating with brands that offer CPGs. CPG stands for consumer packaged goods. This helps the CPGs by enhancing their visibility and InstaCart profits from bulk orders made by consumers using their platform.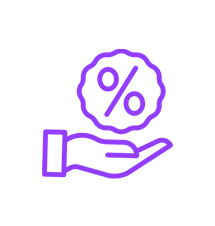 Special Offers:
InstaCart offers its consumers exciting special offers and discounts to generate urgency and to foster quick buy. Using this technique the platform can generate quick revenue at regular time intervals.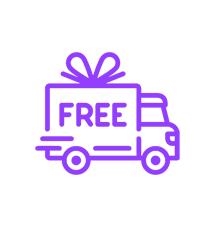 Free Delivery:
Consider this as a welcome gift from the platform as InstaCart wins its consumer's hearts by offering free delivery on their very first order. This might seem like a small gesture but makes the consumer feel welcomed as it offers users an opportunity to try the platform's services and decide for themselves.
Challenges & Solutions in InstaCart Business Model
The InstaCart grocery platform functions on the sharing-economy premise. The platform allows its consumers to order from nearby stores with its fulfillment activities carried out by independent shoppers. It collaborates with several large chains and independent stores that offer a wide range of products. There are many challenges that the platform faces to help the platform function smoothly. Here's a list of some.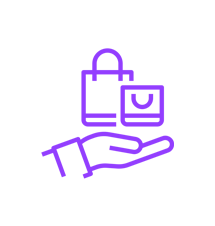 Managing Shoppers:
The shoppers that carry out the fulfillment activities are employed on a part-time basis. It's quite a cumbersome task to manage the shoppers. To help the shoppers earn extra money the app offers the consumers the option to tip the shoppers.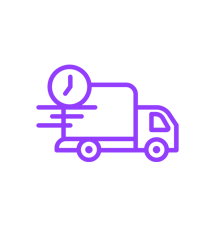 Timely Delivery:
InstaCart offers its consumers a 2-hour standard delivery option. The platform is extremely conscious of completing every delivery on time. To achieve this feat, InstaCart sets its shoppers outside the stores it has tie-ups with. As a delivery request sets in the assigned shopper can quickly gather the ordered items and get them delivered.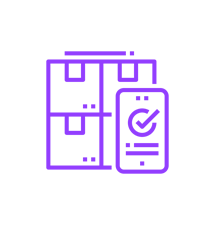 Managing Inventory:
if you're collaborating with a platform like InstaCart inventory management is required on a regular basis. If an item ordered by the consumer goes out of stock the shopper substitutes the same item from a different brand. The substituted items might or might not be in congruence with the consumer's demand. The platform has added an "out of stock" button to help the consumer learn the same.
Users Served by InstaCart:
Fundamentally InstaCart serves time-poor buyers, the elderly, individuals in need of quick grocery delivery, and busy experts.
The platform incorporates its shoppers who earn commissions on delivering each order. Their prime requirement would be a cell phone and a delivery vehicle to make timely deliveries.
The third client for the platform would be the nearby food chains and independent stores that increase their customer base by providing their services through the InstaCart platform. Let's have a look at how they function individually.
Consumers can register with the platform and start making their orders either from a single store or multiple stores.
All the payment goes through in-app payment methods.
Consumers can order from stores that fall under their vicinity. All they need is a web-based interface whether a desktop or a smartphone.
Consumers can schedule deliveries for the future.
Shoppers are notified via push notifications as a consumer submits an order. The order can either be accepted or rejected by the shoppers. They carry out the fulfillment activities of the platform.
Shoppers are paid on an hourly basis.
Shoppers prefer staying near to stores. As an order falls they quickly gather the items and get them delivered to their consumer's doorsteps.
Consumers can tip the shoppers to help them earn some extra cash.
Food vendors and chains have to register on the platform by providing the essential documents and licenses.
They receive the order request in their app and have to ready the cart for the shoppers.
Wrapping Up:
Above we learned how the on-demand grocery delivery platform InstaCart goes about offering its service and generates high ROIs. In the recent tough times that the world has observed, consumers all over the globe have understood the importance of on-demand services. From an entrepreneurial perspective, the online
grocery delivery business
holds unparalleled futuristic scope. What are your thoughts on grocery delivery platforms such as InstaCart? Please share your views in the comment section. Thank you for reading!
Offices
USA
Delaware
+1 (302) 319-9825
Canada
Alberta
support@technource.com
USA
Delaware
+1 (302) 319-9825