---

How On-Demand Food Delivery Platforms Proved to be a Boon for the Online Business World
---
Published on:
February 1, 2021
Updated on:
August 1, 2021
---
Introduction
Just before the COVID crisis hit the world the on-demand apps such as Netflix, Amazon Prime, and Uber were ruling the on-demand market. Along with them, the on-demand food delivery market has also flourished in recent years. Especially in these testing times when people are feeling skeptical on whether or not to opt for dine-outs the option of on-demand food delivery has worked well for everyone.
As the wave of the pandemic hit every country most brick-and-mortar businesses were forced to join at least one of the online delivery platforms to get over the hard times. Since then, there has been a spike in revenue, rising by each month. People are now trusting the online platforms and more have started investing in them.
The State of Full Service Report this year stated that the percentage of Americans ordering takeouts has risen from 19% in February 2020 to 22% in March and April 2020. This is evident enough to prove that a lot of business has flowed to the on-demand food sector. There has been an exponential increase in the revenue of restaurants and a rise in the number of Ghost or Virtual Kitchens. Let's have a deeper look at the current scenario of the on-demand food delivery platforms.
Increase in Ghost or Virtual Kitchens
The online food delivery platforms have had a significant impact on the way the restaurants functioned before. It has certainly given newer opportunities to budding entrepreneurs to enter the market.
These restaurants concentrate on delivering food rather than becoming a part of the conventional dining practices. Their primary aim is to offer premium food while following authentic practices. The experience of having a meal from a ghost restaurant is the only highlight of the services offered by these restaurants.
The way virtual restaurants function, there has been a healthy decrease in the financial backup one needed for establishing a restaurant. The decrease in the operational cost of starting a ghost restaurant works for the benefit of a wide spectrum of food business entrepreneurs. Ghost restaurants can save money in the following areas:
Labor: Waiters, staff managers, Other operational essentials
Rent: The place you choose to run a restaurant doesn't matter.
Space & Decor: This area is certainly a huge investment for every dine-in restaurant.
Ghost restaurants are bound to grow in every part of the world. We can learn from the example set by Faasos. It is not that there has been an overnight change in the business model but a reciprocation of the current user demands i.e. quick and convenient food delivery. The impact of ghost restaurants has been observed in many countries. It meets customer demands, accounts for lesser investment while being scalable and flexible.
Let's have a look at what makes online food delivery platforms a viable business prospect to invest in 2021.
Pros of On-Demand Food Delivery Systems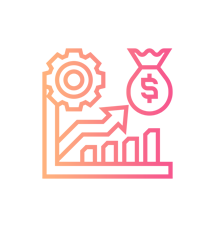 Increase in Revenue:
All your business has to do efficiently is provide good food at a quick delivery rate. If you have a decent number of people consuming your products and your services are to the point then you can gain popularity in no time. The revenue is bound to increase once your brand name gains a little bit of familiarity among its consumers.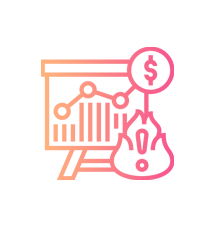 Equivalent to Dine-In Services but more Convenient:
The dine-in services can serve a particular number of consumers at any given time. Here the users have freedom of ordering whenever and wherever they are. Hence the revenue generated is also quite huge. If you have a loyal consumer base that accounts for X amount of fixed orders for your day then your restaurant would anyway become a big player in the game in no time.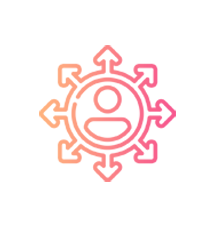 Wide Spectrum of Business Opportunities:
There is a wide range of expansion opportunities that open up by just developing one virtual kitchen. The first and foremost being the seasonal and occasional changes in the menu that you can offer to your consumers. You can also reach out to a wide range of customer base from the go who are willing to order food online.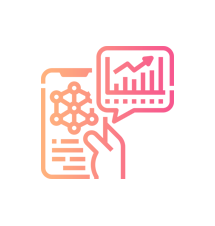 Exposure to Rising Online Trends:
The online food delivery trend has become a major one over the years and is on the rise in the years to come. There are many advances in the technological front such as drone or robot delivery that are about to be introduced in the coming years. It can prove to be a doorway to new opportunities and business growth.
Factors to Consider Before Establishing an Online Food Delivery Restaurant Business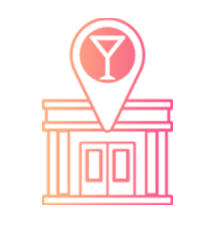 Venue:
The venue selection becomes an important factor while opening an online restaurant. You must choose your venue based on the niche you're targeting. If you're too far away from your prime crowd there will an increase in your food delivery time which can also affect the quality of your food.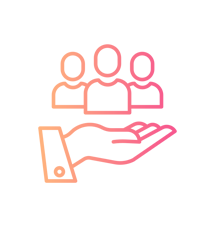 Customers:
The service module you choose must be in congruence with your niche. The services you provide should serve a definite purpose in your consumer's life. As millennials account for the highest percentage of users you should choose what cuisines or food items are their primary likes and learn their dislikes too.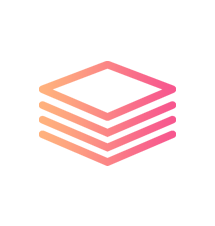 Tech Stack:
The tech stack that you use to support your application will play a pivotal role in serving your customers. The Android and iOS app stores are the main markets for your business. You can make efficient use of some of the other technologies such as Big Data to extract actionable patterns from user data that help you make sound business decisions. Choosing the right technologies can pave a long way for your business.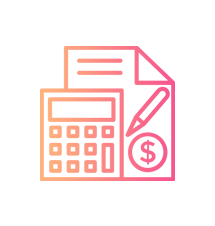 Infrastructure, Labor, and Finance:
Before entering any business you must learn how you would filter in the investment money. You will have to account for the infrastructure and labor costs for at least 6 months in advance. If you enter the market with a big-budget constraint you don't survive the initial testing months and lose on a lifetime opportunity.
It's also important that you have a sound business model that generates a sufficient amount of revenue when you start.
Why Consider Consulting Technource For On-Demand Food Delivery App Development?
As any business is a reflection of the right practices followed by its stakeholders. There is a definite path to make your app a success in the online food market. When faced with such a big challenge you must choose an app development company that holds considerable expertise in the field.
Technource has been serving the professional IT service sector for more than 8 years and has gained considerable experience working on challenging projects for our clients around the globe. We have worked on on-demand apps before and can offer a clone app or a newly designed app as per our client's preferences.
Our expert team of designers, developers, QAs, content specialists, and more talented individuals form a perfect team for taking on any challenge you throw our way. We work with the MERN and MEAN tech stack when it comes to website development. We work with cross-platform technologies such as Flutter, Ionic, and React Native while our Native app development takes place using JAVA and Swift.
Technource follows the most transparent app development methodologies namely Agile-Scrum. Our company also offers MVP development programs specially designed for start-ups to make the best use of. Our budget-friendly rates cater well to our clients. We deliver projects on a strict timeline and offer post-project consultation at affordable rates.
Whether you're an avid investor or a budding food entrepreneur our tailor-made services serve clients of all volumes. If you're adamant about choosing the online food delivery business as your new venture then there won't be a better time than now. The way new opportunities like Ghost Restaurants are offering revenue, investing in it today would get you an edge over your competitors.
Offices
USA
Delaware
+1 (302) 319-9825
Canada
Alberta
support@technource.com
USA
Delaware
+1 (302) 319-9825