---

Uber For Plumbers – Things to Consider while Developing On-Demand Plumbing Service App Development
---
Published on:
January 9, 2021
---
Introduction: Plumber App Development
It often happens that you have planned the perfect weekend, invited your friends, and suddenly pipe bursts or a tap that just won't stop leaking. Finding a plumber at times becomes extremely difficult. It may be due to the location one is living in or simply due to the lack of such information. While the internet provides a solution for all of our problems today then why shy away from an app that allows one to book an appointment to fix plumbing issues using a few taps. Here we'll talk about plumber app development or Uber for plumbers.
A user can schedule an appointment at their convenience offering viable solutions at their preferred time. Hence, if you're providing plumbing services you should read on to get a basic idea of how you can go about developing an app for the same. Your app can work as an Uber for Plumbers.
Overview on Uber For Plumbers:
An on-demand plumber booking app would allow its users to deal with all the plumbing-related issues in one place. The app would free its users of the urgency of running after plumbers when in dire need. A user can mention a complete list of problems they have in their home that will help the plumber understand what equipments they have to carry to fix your mentioned problems.
The users get a list of all the nearby plumbing services along with their availability and rate. The clients are also provided with the option of paying online after the completion of their service while also providing relevant feedback on the service they've received.
Types of On-demand Plumbing Apps: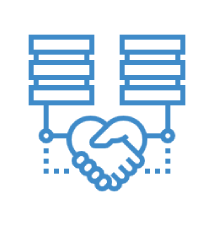 Third-Party Aggregator:
You can create an app that offers plumbing services by numerous service providers across different locations. Something similar to what Uber Eats does with restaurants. Your app can do the same but with plumbing service providers. Your platform will offer many options to users to compare different service providers and choose the best for themselves.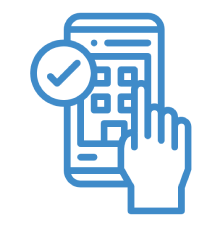 Personalized App:
If you have a recognized plumbing service provider in your city or state and have a wide user base then you can create your personalized app that promotes your already existing brand name. The app will be an online representation of all your services and would be the perfect way to market your services to a wider consumer base.
Key Features to consider while developing on-demand plumbing app or Plumber App Development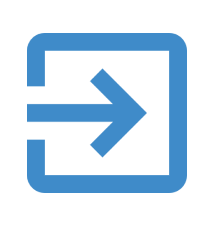 Sign-up / Sign-in:
This is the most basic feature of any up where a user has to provide their necessary personal information that'll help the app know who is signing up for their services. Apart from the conventional signing-up process, one can also offer sign-up options using email or different social media handles such as Gmail or Facebook and Instagram, and the likes.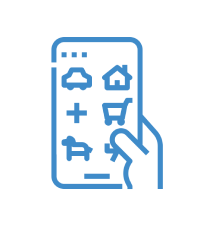 Intuitive Dashboard:
An intuitive dashboard that offers a list of different service providers for third-party apps. A list of all the different services provided by personalized apps should be mentioned. Also, it should have different filters such as price, area, and the likes.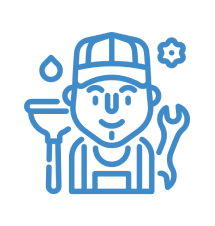 Plumber Profile:
As your app will have numerous service providers or plumbers, it must allow the clients to view their details, service cost, reviews, ratings, and other essential information.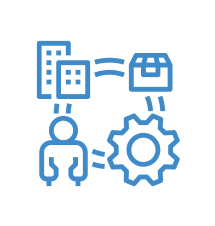 Service History:
The users should be able to see the service history of plumbers where reviews and ratings are provided by different users.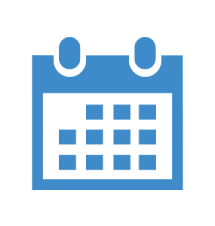 Appointment Scheduler:
This is an important part of your app. Using this feature a user can book an appointment right away depending on the availability of the plumber or can schedule an appointment for the future.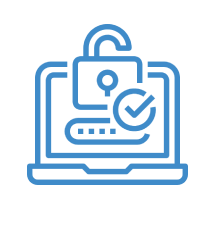 Secure Payment Gateways:
Today, myriad payment options are available ranging from conventional debit and credit cards to the newly introduced fintech apps. You should provide your users with as many payment options as possible. This feature will account for an almost no-human interaction process.
GPS Tracking:
As a plumber accepts the service request made by any customer, the customer should be able to see their movements in real-time.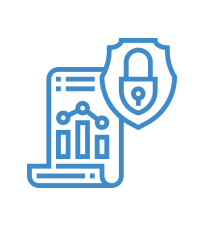 Communication Panel:
There should a fully functional communication panel that allows a client to communicate with the platform via audio and video calls and using the in-app chat. This gives the client a secure feel where they can share all their concerns with the platform.
Why Choose Technource for On-Demand Plumber App Development :
Technource is an experienced professional on-demand app development service provider and has been serving this domain for 9+ years. We possess the capabilities for creating a seamless and feature-rich application for you. Highlights of our services include:
Expert Development Team. We have a sound team of developers, QAs, project managers, designers, and many more talented individuals. So we can provide you with exquisite software solutions.
Post-Launch Technical Support. Our company believes in assisting our clients every step of the way, even after the completion of the project. Our experts monitor your app's performance post its launch to ensure seamless performance and provide necessary updates from time to time.
Transparent App Development Process. We follow the 'Agile-Scrum' methodology that offers transparency in our app development process. They can anytime request changes, and be an evident part of the development process.
Next-Generation Tech & Features. We have designed customized software solutions using Industry 4.0 techs for our clients around the globe. Technource offers custom web and mobile app development using both native and cross-platform technologies.
We believe in offering tailor-made client or industry-specific features to all of our clients. Hence, you can rest assured that our team of developers will brainstorm ideas and suggest the best tech and features for your app.
Our motto is to provide complete software solutions to our clients i.e. from inception to launch. If you're a plumbing service provider and are inclined on using tech to your benefit then we should surely sit down for a chat. You can ring our bells at any time. Also sign-up for a free consultation and we'd reach you in no time.
Offices
USA
Delaware
+1 (302) 319-9825
Canada
Alberta
support@technource.com
USA
Delaware
+1 (302) 319-9825