---

Real Estate Apps' Market 2023, Challenges, Solution to Know Before Going for Real Estate App Development
---
Published on:
August 6, 2020
Updated on:
July 31, 2021
---
Introduction:
The world is changing, and so is every business sector within it. People are rapidly moving towards the technology space, and anyone who doesn't consider moving its processes entirely online or learning new IT trends stays far behind in the race. Almost every business and non-business setup is already operating majorly through the internet and is even using advanced IT services like
Augmented Reality (AR)
and
Artificial Intelligence (AI)
. The same is the case for Real Estate companies. People often tend to ask whether it is okay for Realtors not to have an app or should they consider having it. Well, through the following article, you will get a clear understanding of why having a
Software Application Development
is now essential for realtors, just like other sectors of industry.
Data analysis
Back in 1981, only 22 percent of people willing to buy house properties looked in newspapers, and 8 percent consulted their friends to gather information. But later in 2018, 44 percent of people first searched online for anything they wanted to buy regarding real estate. In the same year, 87 percent of buyers worked with a real estate agent to find their new home. And moving on to the present year, about 90 percent of real estate businesses have websites and mobile apps to be accessible for their clients and also to hold conversations that lead to selling and buying of property.
What challenges does the real estate business face for not being online and not having advanced applications?
As you have seen the stats of people going online to look for properties to buy, it is quite evident that apps certainly do play a part in flourishing the real estate business. Following are some challenges realtors face for not having proper applications: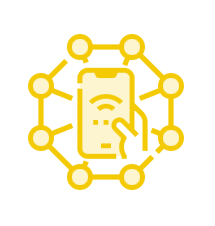 The internet of things will drive everything
Real estate agents face challenges in the changing technological space. Many things are moving over the internet. Small things like refrigerators and gates are also being controlled through the internet. This situation will make realtors get boggled up if they don't have a sound knowledge of technology or if they don't update the available real estate properties according to modern technology needs.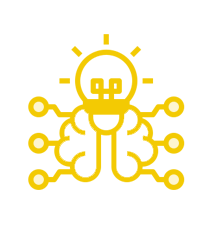 Emerging technology
Realtors will need to be focused on emerging technologies as well. With the growing scope of augmented reality and artificial intelligence, more people will be tended towards using hiring realtors who have these modes of delivering data available. As a realtor, you need to have people who know how to work on artificial intelligence and augmented reality.
Less technological knowledge
People who acquired real estate knowledge in the past or even in recent years were not given the appropriate knowledge of the growing technology trends. These realtors are now suffering. They don't have enough technical skills and can not use the digital space to make them stand out as a real estate service provider.
How can Technource help Real Estate Businesses?
Real estate businesses now need a mobile application or a website. Technource is here for the service. Technource is a Real eState app development company that has served several sectors of the industry for their IT needs. If you are starting your real estate business or are in it for some while and not completely online or not using emerging technologies, then you may rely on us for your needs. We will bring to you Real estate software development services that will help you build up your business.
Through Technource, you will be able to have a web, mobile, AI, or AR application that will make your business dealings fast, efficient, and full proof. You will be able to connect with your clients easily and effectively. There won't be any need to wait for days to reach a business deal. You will have faster access to getting deals done and carrying out your real estate business. Technource is a full-service real estate software solution development company that is here to provide you with the best solutions to boost your real estate business and help you to achieve more.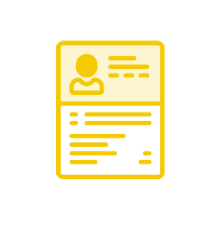 Summary
Staying behind in having an online platform or not learning about the emerging technologies for your real estate business is a fool's play these days. Being in a real estate business, you can not risk not having knowledge about IT, AI, and AR. You can ease out all of your real estate business processes through proper web and mobile app development or advance it through AI, AR, and IoT applications. Technource is the solution to aid all of your information technology needs in the real estate business.
Request Free Consultation to check the live demo of our real estate mobile app!
Offices
USA
Delaware
+1 (302) 319-9825
Canada
Alberta
support@technource.com
USA
Delaware
+1 (302) 319-9825