---

Magento or Shopify? Which eCommerce Platform Should you Choose to Start Your Multi-brand eCommerce Store?
---
Published on:
August 11, 2017
---
Introduction:
The eCommerce platforms we use can be developed using programming languages such as Magento and Shopify. You surely have to make use of sturdy technology to build a functional and successful eCommerce website. As of today Magento and Shopify are the two eCommerce store development platforms that have covered the online business market.
You must learn the usability of each platform to help you select the best for your business. Having a clear understanding of these platforms one can use them as per their respective projects. It helps a business owner select the most suitable Content Management System.
Have you ever thought of choosing an extraordinary eCommerce platform that can make traffic to your websites? For making your eCommerce store more approachable, what steps should be taken in terms of technologies used to build a website? Well, nowadays the Magento E-commerce Development and Shopify Development have covered almost the online business markets.
For recommending the best eCommerce platform to your client, it is important to know the usability of each platform. For selecting the best Content Management System and to make it adequate for the clients there should be a clear understanding of suitable platforms respective to the projects. The latest and most promising platforms are Magento and Shopify. How are they different from each other? Which is the best suitable for building specific online Stores? To clear out such fundas let's discuss here:
Some of the Prominent Questions that Internet Merchants have: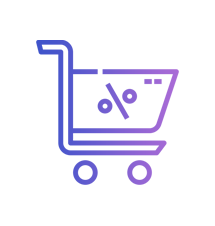 Which is the Best Shopping Cart to Use to start Multi-brand eCommerce Store?
There are many famous CMS platforms that you can use, this includes WordPress, Joomla, Woocommerce, Shopify, Magento, and OpenCart. One way of choosing an eCommerce platform is by choosing the one suitable for the type of online store. Both platforms offer different working tools.
Magento requires a skilled developer (you can also
hire eCommerce developers
from Technource) to develop your eCommerce website. It offers enhanced functionalities that a user can add or remove as per their feasibility. To do so, one has to make modifications to their code of the website while also adding add-ons and plugins. These tasks can only be carried out by sound programmers. The website too would need an expert developer who can manage a developer team.
Up to now, we have discussed all the functions necessary for building the e-commerce store. But tools like easy to understand, simple to learn, straightforward to use are always come first because sometimes, these things are necessary to break the market wall. The reason is, running an online store is not a piece of cake, and platforms similar to Shopify wins the heart of non-technical users. The atmosphere provided by Shopify doesn't involve any complications, technical issues, and coding complexities, thus it works best for the non-technical workplace. The navigation options, drag-and-drop tools, stress-free interface, easy custom options, 24/7 phone support, user-friendly atmosphere, are all essential tools of Shopify as compared to Magento. But Magento has a large community platform and forum for solving your issues and problems. The image above shows the diverse market share of the two platforms geographically.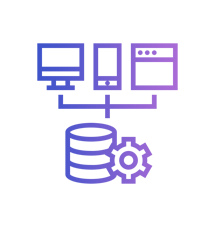 Why People Prefer Using this Platform:
Magento happens to be a fully functional open-source software. It has some exquisite features and is widely preferred by developers to create eCommerce websites. Samsung, Ford, and many other recognized brands are attracted by Magento. The aim behind offering a website today is to help your customers learn the services you provide while staying ahead of your competition. As Magento offers some unique and notable features it makes the platform more preferable than the other thousands of shopping carts.
Shopify is more user-friendly when it comes to creating a website. It offers to choose from various templates, hosting, and launching of your website. One can even develop a website if one has some basic programming knowledge. While working with Shopify, there is no dire need to hire developers or skilled programmers. But Shopify is generally preferred by small and medium-sized businesses.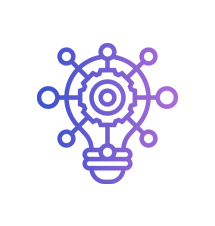 Useful Insights on Magento & Shopify:
Magento has contributed to creating a whopping 235, 000 stores. The different editions Magento provides give the developers the liberty to work with the one that suits them. It offers 3 versions that you can work with i.e. Enterprise Edition, Magento Go, and Community Edition. Magento has 65 unique features among the 77 other platforms, offering the most powerful back-end tools.
Shopify is the best platform you can choose to create rapid online stores. Small-sized businesses prefer working with Shopify as it promotes quick website development while keeping a budget check. It offers ready-made templates and platforms that don't require making changes except for the changes that are required in HTML codings, and themes. Shopify has contributed to creating 10% of the world's online stores. New York Stock Exchange, Tesla Motors, and Red Bull are some of the well-recognized brands that have worked with Shopify.
Shopify removes all the complexities giving you a visually appealing store. The built-in marketing tools help seize the traffic for the websites. Web hosting requires skilled developers and a good amount of knowledge, this is done by Shopify on behalf of merchants. Both the platforms are SEO friendly, offer sturdy performance, and can attract website traffic.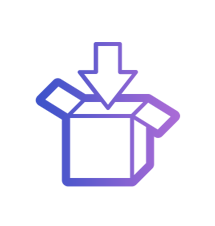 Wrapping Up:
Here we learned about two of the most preferred eCommerce platforms around the globe. No matter how easy or complex a programming platform is, the presence of an experienced team of developers can always make a huge difference while creating your website.
Technource has an experienced team of developers and designers who have worked on numerous eCommerce platforms for our former clients. We've cultivated our expertise in website and mobile app development through years of perseverance and our ever-learning attitude.
As you learned the number of eCommerce platforms that are already present, you can understand the competition in the market. You can sign-up for a free consultation to know more about mobile and web development processes. Let's catch up at the earliest.

Offices
USA
Delaware
+1 (302) 319-9825
Canada
Alberta
support@technource.com