---

Things to Keep in Mind to Create your Own On-Demand Grocery Platform
---
Published on:
February 8, 2021
Updated on:
August 8, 2021
---
Introduction: grocery delivery app
The coronavirus pandemic is coming to an end. Vaccines are making their way to the market and are giving people the confidence to step out and enjoy normal lives. Businesses are moving back to the way they functioned before. The one business that has caught the eye of entrepreneurs in these testing times is the on-demand platforms & especially the on-demand grocery delivery app.
Platforms like food and grocery delivery have proven to be a boon in many areas of the world. During the initial months, individuals were prohibited to go out of their homes. In addition to this, there was a constant fear that pondered on one's mind, in these challenging times it was the on-demand platforms that made services available to their consumers.
Due to the pandemic, the on-demand grocery delivery platforms got the recognition they needed. You should surely read this blog if you're confused about whether or not you should enter the on-demand grocery business. It offers useful information on how the on-demand grocery delivery platforms function and how you can go about developing one.
Overview: on-demand grocery delivery app
Before the pandemic, online grocery orders amounted to 3%-4%, which then rose to 10%-15%, according to research done by Bain & Company. The online ordering platform Instacart had to hire additional staff just to meet the demand. In 2020, Instacart received 300% more orders just at the start of March as compared to February's figures.
The figures speak volumes for the business the on-demand grocery delivery apps are doing. Let's now learn how the on-demand grocery platforms work.
How On-Demand Grocery Delivery Apps or Platform Work?
The on-demand grocery apps connect the local grocery stores with buyers. The order made by the buyer is delivered by the delivery executives provided by the platform.
Such apps have four main types of users namely – the buyer, the stores or vendors, delivery agents, and the admin. All four apps require different functionality to make the business function at its best. The mechanisms of an online grocery delivery app are mentioned below.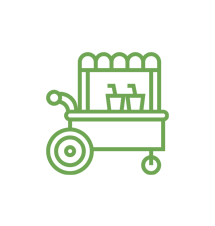 Vendor App:
The vendor app contains all the information about the vendor and its store. A vendor can see the history of deliveries made and the current ones that are to be made. They can also add, remove, or edit items and their quantities. In addition to this, there is a feature that observes the financial transactions carried out between the vendor and the platform, and the buyer.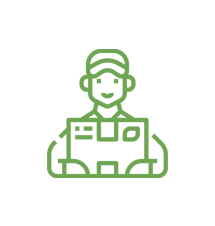 Buyer:
A buyer has to follow the conventional registration process as they might've tried with other apps such as Uber. They've to provide their address, bank details, and other personal details to complete their registration on the platform. Then, they can add items to their cart and make use of other in-app services.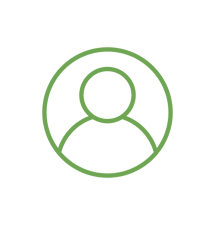 Admin:
An admin app is like a warden keeping a tight watch on both the parties and providing the delivery fleet to help deliver the goods. The admin can add or remove vendors, make changes in categories, and help processing orders. They can also order money refunds to their consumers and help them solve any other issues they have.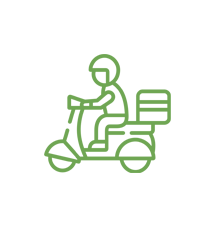 Delivery Agent:
A delivery agent's app is pretty simple. It contains a dashboard that allows them to see if they have an upcoming delivery or not. They can accept or reject delivery and see the transactions made between them and the platform.
Business Models for an On-Demand Grocery Delivery App or Platform:
The most frequent question one asks is whether they should think about a business model before making the app. The answer to this is yes! Having a clear idea of which business model you're aiming for would help you decide over which features you want to add, how complex and time-consuming the process would be, whether to opt for an MVP or not and many other such important queries.
Below are some of the most preferred business models for an online grocery delivery app.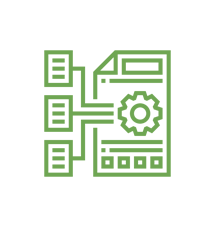 Aggregator Model:
An aggregator business model bridges the gap between a buyer and the vendors. If you don't own a warehouse with groceries, this is the business model you should opt for. Your model will provide for the delivery agents that make the deliveries from the vendor to the user's doorstep.
Instacart
, a famous on-demand grocery delivery platform uses this model. The app allows its users to shop at major grocery chains, registered food markets, shop by recipe, and schedule deliveries in advance.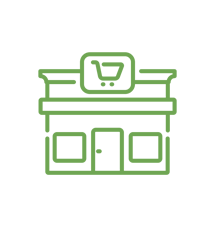 Store-Pick Model:
The store-pick model is followed by another well-known on-demand grocery service named Peapod. This delivery model offers its users to shop for groceries but doesn't provide a delivery service. Peapod offers an inventory to its users for a convenient and quick grocery shopping experience.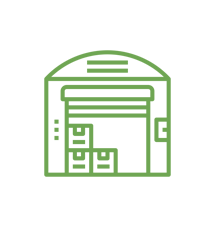 Warehouse Model:
If you have a grocery store or a warehouse and wish to have an online presence, then this is the model you should opt for. Using this model a team of shoppers will pack orders for you and your delivery agents would deliver the orders. Walmart, one of the most popular grocery retailers, makes use of this business model. Using the Walmart mobile app you can order pick-up at the nearest store or opt for free delivery within a few hours.
How do the On-Demand Grocery Apps or Platforms Make Money?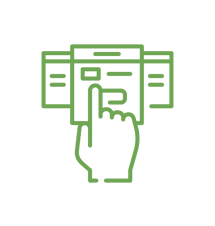 Subscriptions:
The subscription-based revenue models are similar to what Netflix or YouTube provide. But in the case of on-demand grocery deliveries, one can order any number of free deliveries but on orders that exceed a particular pre-decided amount.
Shipt is a platform that offers paid memberships for 100 USD/year and 14 USD/month. But a user can only earn a free delivery if their order amount exceeds 35 USD or they have to pay a straight-up delivery fee of 7 USD.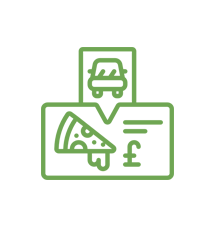 Delivery & Service Charge:
This revenue model best works for platforms following the warehouse business model. They can charge their consumers with service charges and a delivery fee on all their orders based on the amount of their order, and delivery distance. FreshDirect an on-demand grocery delivery platform uses this revenue model where the delivery charge starts from 6 USD on a minimum order of 30 USD.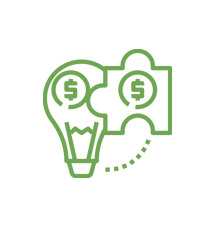 Hybrid Approach:
You can use both the preceding revenue models on your platform. The paid members would have to pay fewer charges as compared to the freemium users. Instacart makes use of this monetization model.
They offer the paid members a one-hour free delivery window, which charges a fee to the non-members. The non-members would have to pay higher delivery and service charges. The app makes this calculation based on the delivery urgency, price total, and a total number of current orders. The paid members obviously get an edge over the non-paid members.
Once you have decided on which business model you want to follow and how you'd monetize your business, the important question of how you would provide your service arises. The obvious answer to this is through a web or mobile app.
One needs to design 4 apps with different functionalities to help coordinate between the buyers, vendors, delivery agents, and one app for the platform admin.
Each app should have service-specific features that offer the platform's services conveniently. The features for each app to meet the needs of their part are as follows:
Registration/ Sign-in
Dashboard
Advanced Search
GPS
Secure Payment Gateways
Communication Panel
Sign-in/Sign-up
Add or remove items
User profile
Dashboard
Real-time tracking
Communication panel
Sign-in/ Sign-up
Dashboard
User profile
Order & payment ledger
Add or Remove delivery agents & vendors
Driver and vendor payment
Communication panel
Manage category list, payments, and transactions
Now that you know which features would account for a decent on-demand grocery app, it's time we discuss the way you should go about developing an app for the same.
How we can help to develop an On-Demand Grocery Delivery App?
To offer the best on-demand solutions it's important that all the preceding features are coded well using reliable tech. There is an invariable need for a mobile app, considering the number of users that use smartphones today. Hence, you need an app development company that is proficient and experienced in creating on-demand mobile apps.
Technource happens to be one of them. We have created on-demand apps appealing to various business domains for our clients around the globe. We are experts in developing tailor-made client-specific solutions. The case studies that are an example of the same are available on our website.
We work with native as well as cross-platform techs and also offer web app development services. Our budget-friendly rates and Agile methodology makes us a favorable company to work with. If you're a start-up and are worried about your budget, don't be! We recommend our clients with MVP development to save their money and time.
As per the numbers offered by Bain and Company, this is the best time to invest in the on-demand grocery business. To know more about the on-demand market and how you should go about creating your app, sign-up for a free consultation on our website. We will give all our time and attention to your business idea, and brainstorm ways to create an app for the same.
Offices
USA
Delaware
+1 (302) 319-9825
Canada
Alberta
support@technource.com
USA
Delaware
+1 (302) 319-9825