---

Top App Monetization Strategies To Start Making Money
---
Published on:
April 1, 2021
Updated on:
August 18, 2021
---
Introduction: App Monetization
How to monetize your business application is the foremost question that arises in an entrepreneur's mind when they think about developing one. Different businesses try new and old methods to make their app monetizable but only a few succeed. This is because following the right techniques to monetize your app is extremely important. Here we will talk about the app monetization strategies.
Technource has designed many bankable apps for our clients around the globe. Our team of experts believes that your app should generate revenue while offering users a satisfactory service. Our experienced team brings you some of the most promising trends of 2021 that you can use to monetize your application. But let's start with the basics first.
Why is it Necessary to Monetize your App?
We observe a lot of confusion in our clients when it comes to monetizing their applications. The most frequently asked question in this regard is "can apps generate revenue right from their launch?" The answer to this is yes.
If you look around, you would know how much time goes by using all of our apps. The apps we use today have a tremendous reach and engaging potential. As our lives are powered by smartphones and digitalization, the revenue generated by apps is on the rise as represented in the graph below. The app revenue is predicted to reach a whopping 935 million USD by 2023, where in-app advertisements and downloads would be the primary revenue-generating techniques.
Millennials account for a large chunk of app users. 21% of them open the apps they use about 50 times a day. The millennial population in the US alone stands at 72.1 million, hence you can imagine the global statistic. It's already a tedious task to create an app, but what good is an app if it isn't bankable. It's like having your favorite car in your garage but with an empty fuel tank.
Let's have a look at some of the best app monetization strategies that you can exercise.
Top 5 App Monetization Strategies:
We all know how difficult is it for an app to convince its users to pay for its premium services. Yet investing in the right monetization techniques can yield high ROIs. Here's a list of the top 5 entrusted app monetization strategies.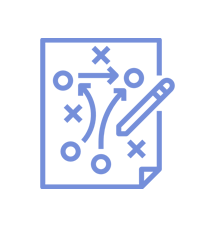 #1 Data Monetization:
Data in today's era is a form of currency for apps. When a user is in dire need to avail a service they readily give their data and a lot of them can be categorized to learn essential behavioral and other psychological traits. The tools such as Big Data offer insights as deep as understanding the behavioral psychology of its users. They help decipher their future preferences and offer deals that result in immediate buying of services or products. The social giant of the world Facebook has about 52, 000 data points on each user.
If you feel your app has collected high chunks of data you can use Big Data. Big Data works best with variety, volume, and velocity, the three V's to doubling your returns. It's mandatory to collect a high number of data identifiers if you want to sell to a spectrum of users.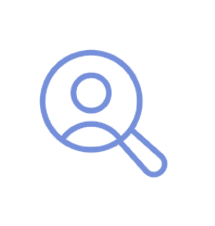 #2 Premium Services:
While people like to use premium services, this strategy can be exercised in two ways. The first is by asking your users to pay upfront and then use your services. If you're offering services as good as the OTT platform Netflix, then you can think of using this strategy. Such high-budgeted businesses have the resources to create the desired hype in the market through advertising making an individual feel left out if they're not using their services.
You can also exercise this strategy if you just want to target a small but dedicated niche as your consumer base. What you must learn is that such apps are harder to sell than apps that offer freemium services.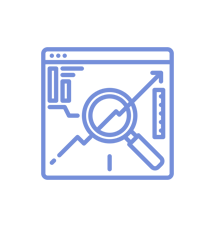 #3 Freemium:
In 2014, when the app market observed its first revenue burst, about 98% of the apps were using the freemium app monetization strategy. After all these years in 2021, freemium apps still account for about 94% of the market share.
This strategy follows a simple working principle. One can offer its basic functionalities to a user for them to get used to the new services and then pitch in the premium features by the means of advertising. What's surprising to learn is they have a lower user acquisition cost. By choosing this monetization strategy you also have the option to earn via in-app advertising. Developers try and push a user to a level where they want to discard the in-app ads and wish to pay for the premium services.
One should use the freemium model when they already have other in-app features that a user can be lured into. To learn from example, you should learn everything you can about the Spotify online music platform.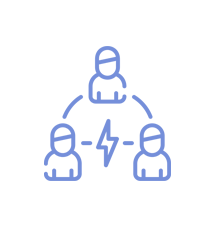 #4 Subscription:
Offering subscriptions is also a prominent way of generating revenue for your app. Top
mobile app development company's
developers often design various models that they can offer to their clients. As per the model you choose you to get to access the basic, intermediary, or advanced features of the application. A subscription model can be viewed as a bargain for a premium model, where a user can pay a nominal fee, check out the services offered by the platform and make informed decisions.
If you observe the apps on iOS and android platforms, you would learn that both platforms have numerous apps promoting this revenue model. There is enough statics that suggests that apps following this model have observed consistent growth over the years. The subscription model works best with content-heavy apps such as Hotstar, Amazon Prime, or Netflix.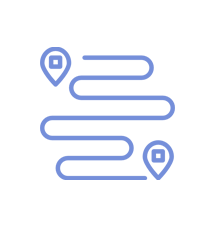 #5 Sponsorships:
It's a common practice for apps to invite other apps to leverage their services and exchange business in form of data, user base, and many other ways. For example, Pizza Hut can offer discounts or food coupons when ordering from Uber Eats or Zomato. The only limitation to this model is that it only functions well when there is an exchange of services between two different applications.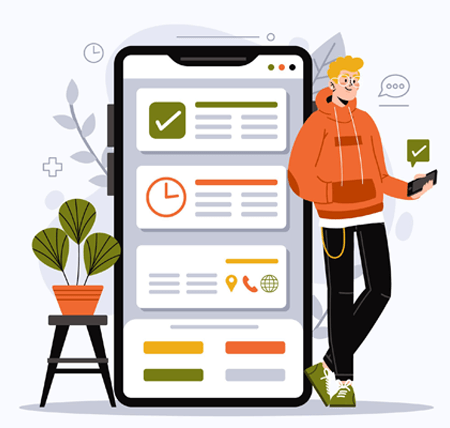 Wrapping Up:
Our years of collected wisdom suggest that the above-mentioned monetization techniques yield the best results when implemented using the right and learned practices. We have been serving the
custom software development
& IT industry for 9+ years and have witnessed the transformation of the mobile app development world and the incoming of various cutting edge technologies.
Our expertise in this domain has earned us the repute and a healthy clientele around the globe. So, if you have a business idea that you think has surreal potential, we are certainly the ones to share it with. Let's exchange words, wisdom, and business at the earliest. Sign-up for a free consultation today.
Offices
USA
Delaware
+1 (302) 319-9825
Canada
Alberta
support@technource.com
USA
Delaware
+1 (302) 319-9825