---

How to Build a Profitable Food Delivery Business App Like BeyondMenu?
---
Published on:
March 23, 2021
---
Introduction:
How easy has it become to order your favorite food from anywhere and at any time making use of the online food delivery platforms? The advent of food delivery platforms such as BeyondMenu provides consumers with convenience and speed for ordering their favorite cuisines. Here we will talk about on-demand solutions how you can make an app like BeyondMenu.
If you observe regions such as the Middle East, Asia, America, and Europe, the food delivery market is valued at more than 1 billion USD, while the global food ordering and the delivery market has reached 83 billion USD. This market has gained such recognition around the globe that the annual growth rate for the same is expected to be 3.5% for the following 5 years.
The perks of online food delivery are observed by both vendors and consumers. If you're looking for a new business to invest in, an on-demand food delivery platform can be something worth looking into. Read on till the end to learn more about creating an on-demand food delivery platform like BeyondMenu.
Overview: BeyondMenu
BeyondMenu is an online food delivery platform that allows its consumers to order their favorite cuisines from their favorite restaurants using just a few taps. The site offers user-friendly features using which you can share reviews and seek advice about nearby restaurants and connect with community members.
Gone are the days when food lovers had to wait in long queues to make orders. The company offers smart, reliable, and quick services to all its consumers. Serving more than 25 cuisines from 1000+ restaurants, BeyondMenu is offering an exquisite food delivery experience to its consumers.
BeyondMenu hit the market in 2013 and has been connecting consumers with food vendors ever since. The app is highly regarded in several countries with
1 million-plus download
. In the difficult times that the world has seen in recent times, apps like BeyondMenu have helped ease the life of many individuals. The platform observed safety measures to ensure contact-less delivery and safe pick-ups of orders. Unlike other apps, BeyondMenu also allows you to make reservations for restaurants to boost in-house sales.
Business Model to Know while Developing app like BeyondMenu
BeyondMenu follows a robust business model that promotes quick food delivery and convenience. The app offers advanced and relevant features that help vendors manage orders and make timely deliveries. The platform constantly tries to improve its efficiency making optimum use of tech.
The app not only serves its vendors well but also offers loyalty programs and rewards to its consumers. Creating a platform like BeyondMenu helps you stay ahead of your competitors while acquainting you to the growing food trends of the industry.
How BeyondMenu Connects Consumers with Food Vendors?
To our surprise, BeyondMenu works similarly to other conventional food delivery platforms. Here is a step-wise representation of how the platform connects its consumers with nearby restaurants.
The platform pays the delivery executive wages upon making every successful delivery.
The respective restaurant would receive the order and would have the option to either accept or reject the same.
The platform would then allocate a delivery executive to make the delivery. An agent has the right to accept or reject the delivery order. Upon accepting the delivery request, the delivery agent has to collect the respective order from the restaurant and deliver it to the consumer's location.
Consumer and the admin can track the order at any time using the in-app location tracking feature.
The platform pays the delivery executive wages upon making every successful delivery.
Monetization Models:
Though the food ordering industry comprises only 5% of the total restaurant industry, it has tremendous potential. Various on-demand platforms are assisting restaurants by helping them reach their consumers by introducing them to the concept of cloud kitchens. Such platforms not only serve the food giants but also offer high returns with minimal investments to small-scale restaurant owners.

Here are some of the revenue models that you can choose from: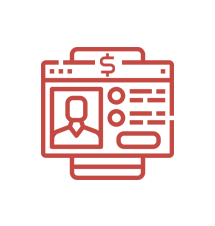 Registration Charge:
You can charge restaurants a first-time registration fee for getting registered on the platform. You can create an advanced and feature-rich application and charge the merchants to become a part of the platform.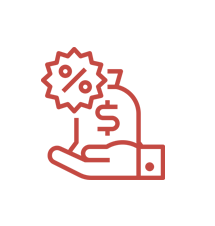 Commissions:
This is the most conventional revenue model used by on-demand platforms. You can charge the merchants with a commission and consumers with a delivery fee for every successful delivery you make.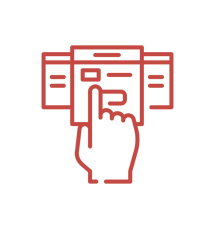 Subscriptions:
A subscription-based revenue model accounts for consistent revenue generation. You can charge a fixed amount to the consumers as well as the restaurants to help them save money they have to pay on each transaction.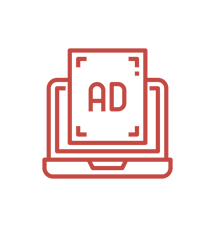 Advertising:
Advertising is the most recognized method to generate revenue from your platform. You can allow other potential food vendors and chains to promote their services on your app. This is the most widespread and commonly used revenue model.
Why Should you Develop a BeyondMenu Clone App?
As you study the statics, you can learn that there is unparalleled futuristic scope for the on-demand delivery services. As the consumer requirements are changing continuously, the food delivery and ordering methods also have to change. To offer your consumers convenient services and staying ahead of your competition you have to provide your users with advanced app solutions. Some of the most prominent reasons for you to develop an online food delivery app are:
Offers speed and convenience to your consumers.
Enhances your digital presence.
Increases your business sales.
Accounts for numerous business opportunities.
Wrapping Up:
Above we learned how on-demand food delivery platforms are transforming the way we avail services? If you are planning to enter the restaurant business then creating an app for the same should surely be on your to-do list.
To serve your consumers with the latest tech trends and to gain an edge over your competitors it's necessary for you to
develop a food delivery app
. We are an experienced company having the required skills and team to develop an efficient on-demand app. You can get in touch with us by signing up for an online free consultation form on our website. Thank you for reading!
Offices
USA
Delaware
+1 (302) 319-9825
Canada
Alberta
support@technource.com