---

Chatbots are better at Customer Support than humans
---
Published on:
December 4, 2018
---

The success of a business depends on loyal customers, whereas for creating loyal customers, your business must deliver special customer support. Customer support departments related to any industry are working hard in order to provide better and enhanced customer support. They are training individuals to make reliable communication, interaction, and engagement with their clients. This technological era, customer representatives are not sufficient enough to improve customer experience.
The living agents of the company cannot handle multiple activities like 24/7 availability, friendly nature, engagement of customers, they cannot grip manifold customers at a time, so you need to adopt the more advanced and skilled approach. Artificial Intelligence, an intellectual technology, builds Chatbots to deliver potential customer service.
Chatbots, a conversational partner, is gaining huge success among people as it offers a personalized experience. This tool of AI is acting as a catalyst for brands, which not only charge your customer's engagement but also bring reactive bond between brand and audience. They are dealing with your clients from picking to shopping products but in fact, they are showing the real mirror of your brand.
These days, the engagement of the audience is not a piece of cake, you need to more interactive and supportive towards your clients and for this Chatbots is the only reliable solution. When Chatbots enter into the business world, they work like virtual assistants for elevating customer support. Apart from this, their performance is usually better than humans because they simultaneously fulfill the needs of every client. In this article, we will discuss the importance of Chatbot and explain why Chatbots are acting as a catalyst for better customer experience and how its performance is better than human beings.
Instant Communication Tool
Chatbots designed to respond instantly as well as immediately. Before Chatbots innovation you have to wait 24 hours for a response or sometimes, they don't even bother to reply. Everyone has experienced this situation when brands say that they need approximately 4 to 5 business for completing your simple order. Some impatient customers don't wait for your reply, they find another way to solve the problem and as a result, the company loses customers. According to Lee Inc, about 91% of customer remains unhappy and are not willing to do the business, if you don't respond to them frequently.
But Chatbots solves this problem; they always give you an instant response without wasting user's time. Whenever you asked them, either at 12 am or 12 pm, they immediately analyze the query and give the best answer. Their 24/7 availability shows that they don't need rest like humans, they are available anytime. Through this approach, brands can elevate the customer experience.
Multitalented Agent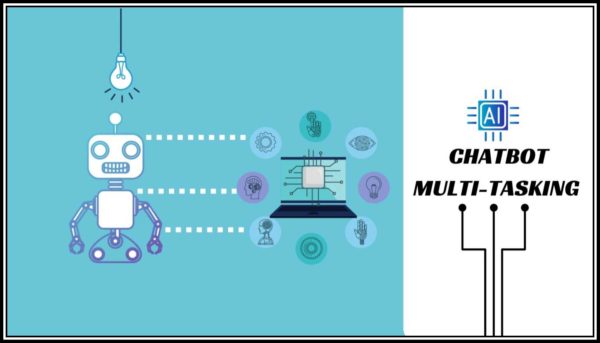 While having a single customer representative for your brand, you cannot handle multiple users at a time. But with Chatbots, you can effectively handle multiple requests, without any delay; in addition, they always make error-free decisions. Since Chatbots integrated with cognitive knowledge, they have the capability to give accurate and reliable responses. The cognitive approach of Chatbots enables them to understand the behavior, taste, and style of users. And after creating an insightful report, their wide memory helps to find the perfect product for their customer. If human performs such task, they might need several hours to do the whole process, but bots perform in less than a second. Thus, they are working as a multitalented agent on behalf of your company.
Provides Friendly Atmosphere
As previously mentioned, Chatbots designed to engage your audience. They build customer engagement by creating a user-friendly environment, by sending unique texts, memes, gifs, and emoticons. Such involvement of fictional character wins the heart of customers and they think there are discussing their choices, preferences, and lifestyle with their friend. A chatbot considered as the best solution for maintaining permanent customers. They always entertain users in a pleasant and delightful way. Being a customer representative, it is somehow difficult to engage your audience for a large period of time. Due to this reason, in the future, the machine-man interaction will be more successful than man-man interaction as predicted by Gartner.
Enabling Diversity
The interface of Chatbot intended to maintain diversity. They treat every individual in the same manner; they don't care about your class, gender, county and nature, the only thing which matters for them is the satisfaction of customers. The out-of-box features of Chatbots briefly analyze the user approach, background and recommend fruitful option without even getting much explanation. Thanks to NLP (natural language processing), which enables the Chatbots to understand the texts, emotions, speech, and language of all users.  
Brands are embracing Chatbots in their business in order to have a diversity of customers. Through Chatbots you can target more audience as they integrated with NLP. When your bot is satisfying every person, then it means you are providing the finest customer support and inviting more people, which can't be attained through a single representative.
Natural Interface
According to the estimation of BI intelligence in 2017, humans prefer electronic messaging apps instead of a social networking platform. This estimation clarifies that our future will be load with more textual application than social networks and Chatbots will highlight these messaging applications.  The conversational interface of Chatbots has already overcome the flaws of CLI and GUI. Chatbots brings natural interface, which allows humans to interact in the most realistic approach.  The pop-buttons, emojis shows human feelings and creates a healthy environment. Future more, this interface helps to get instant feedback, which helps the brand to improve their quality.
When customers interact with automatic agents, they enjoy the conversational interface i.e. pop-button, stickers and smiley faces. The conversational interface constantly engages the audience by bringing versatile options for its users. Thus, the multitasking capabilities proficiently overcome the errors of human to human interaction. Big-tech companies like Starbucks, Lyft, Fandango, and staples are already taking benefits from this AI approach.
Cost- Effective Solution
The substantial growth of Chatbots is also due to its cost-effective benefits. Their accurate implementation is a money-spinning key for both brand and users. They advertise your business through different channels and engage customers with the latest trends, sales, and news. Thus, it is a cost-effective solution for delivering optimal customer experience. Moreover, as one single bot can tackle multiple users, this can eliminate living agents from centers, enabling you to control customer service expenses.
No Need of Separate Installation
For using Chatbots, customers don't need a separate installation. Whenever you open a brand app, it appears like a pop-up message and starts a conversation with you. By asking certain questions, it immediately brings a product of your choice.
Chatbots and Human Intelligence
Till now, we have already learned that Chatbots are playing an extraordinary role in boosting customer service. But building Chatbots isn't enough; there are many companies who have adopted Chatbots, but there are not gaining a required level of customer support. The basic reason is they don't have proper implementation or they depend too much on them. Chatbots designed to solve simple tasks but if we integrate human intelligence in them, make precise implementation, then they will definitely bring the desired outcome. Brands can only attain best customer support if they know the psychology of humans. By assimilating both human IQ and Chatbots, industries can considerably satisfy users.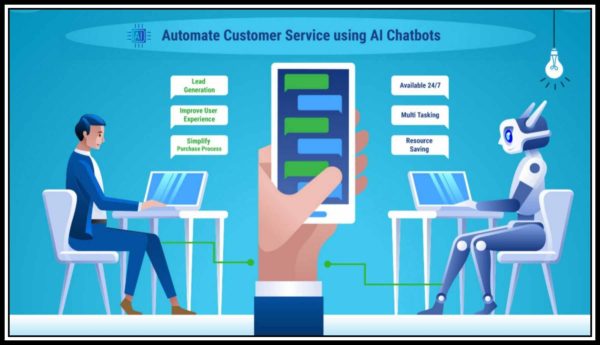 For instance, the Wall Street Journal enables Chatbot in their FB messenger app. This Chatbot helps users to read amazing content including news, quotes, stock alerts, and trends. Starbucks' Chatbot enables coffee lovers to order their coffee. Through Lyft Chatbot you can immediately buy a ride for your friends.  Staple Chatbot answer the user's question without delay. Apart from this, they enable you to make safe transactions. Many airline companies are deploying Chatbots, so that customer can book their seat order ticket and transfer the required amount.  All these examples show the use of Chatbots in our real life. Chatbot eases the life of customers by supporting them. It looks like we already enclosed by Chatbots and in the coming years; it will completely replace man-to-man interaction.
This discussion concluded that Chatbots improvised versions of living agents. The way they interact, communicate and engage users cannot be overcome by human beings. They don't require any training but humans constantly need skills, training, and guidance to attain a high level of customer support. Such intuitive properties of Chatbots provide potential customer support.
Conclusion
Chatbot, a personal robotic friend, is gaining immense popularity in different fields. From government to private sectors, large-scale business to start-ups, IT to e-commerce stores, thus every industry is collaborating with AI centers. As the intellectual acquaintance of negotiators performs well in almost every situation, therefore, companies are planning to integrate Chatbot. Qualities like friendly environment, interactive interface, no separate installation, trustworthy community, fast responses and accommodating customers make AI Chatbot perfect solution for improving customer experience. The qualities are not present in single customer representative as result companies are abruptly shifting from living agents to AI negotiator agents.
Offices
USA
Delaware
+1 (302) 319-9825
Canada
Alberta
support@technource.com