---

Ultimate Guide to Develop the Cloud Kitchen App & Website for Your Start-up
---
Published on:
January 19, 2021
Updated on:
August 19, 2021
---
Introduction
Running a restaurant in today's times isn't an easy task. With such high competition and the challenges, that time has offered due to the pandemic, are difficult to deal with. Many of the brick-and-mortar restaurants either had to adapt to online platforms or close their doors due to the lack of business. That's why the cloud kitchen app can help you to grow your restaurant.
Opening a restaurant invites a myriad of challenges such as choosing the right location, staff, menu, infrastructure, and whatnot. Impressing the customers while establishing a warm relation with them is one of the highest feats that a restaurant has to achieve.
But what if you invest a lot of resources in creating the perfect ambiance but fail to deliver good quality food. Your divided attention might not allow you to focus well on the cuisines you have selected for your consumers. This is where the concept of cloud kitchens has gained the recognition it has.
Known by the names cloud kitchens, or ghost or virtual kitchens, these are specially designed take-out or delivery-only kitchen spaces that allow restauranteurs to concentrate solely on their quality of food while investing minimum money, time, effort, and resources. This blog offers information on how cloud kitchens work and how you can go about opening one.
The Concept of Cloud Kitchen
Cloud Kitchens have dedicated kitchen spaces that cater to consumers via home delivery or take-outs. Unlike other conventional restaurants, they don't provide a dine-in facility for their customers. They have their delivery fleets or/and partner with other online on-demand food apps such as UberEats, Swiggy, or Zomato to reach their consumers.
The cloud kitchen spaces are designed in a manner that supports quick preparations of meals and even quicker deliveries. The other added benefit of virtual kitchens is that you can start one with your existing brands or create one from scratch. In both the preceding methods the costs and manpower required are too less as compared to opening a conventional restaurant.
Why is it a Good Idea to Start a Cloud Kitchen App Business?
The process that happens in a cloud kitchen works as follows:
An order comes in, a meal is cooked, and the order is off to its delivery location which is delivered by the assigned fleet. Why has this business model been so successful? The primary reason for this is that it cuts all the front-house expenses, needs a smaller staff, and doesn't need large kitchen spaces. Today, with the incoming of on-demand third-party apps and the exponential rise in the use of smartphones it's a good time to experiment with this business model. Let's have a look at some of the other benefits of the ghost kitchen business.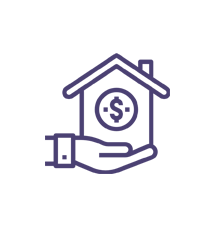 No Investments in Real-Estate:
If you own a brick-and-mortar restaurant you would wish your place to be in a high-visibility area as that would be a source of promotion. To get such a store for business either you have to buy that store or rent it. It's natural that if you have your stores in such a high-visibility area then the rent or price of that particular piece of land would be pretty high.
In cloud kitchens, you can rent a small space that is closer to your targeted niche to make quick deliveries. This saves a lot of money and time it takes to develop a restaurant.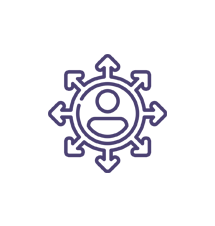 Numerous Expansion Opportunities:
Opening a cloud kitchen doesn't require large investments. You need to have an exciting menu and delicious food items. Once you have the preceding things you would anyway develop a loyal customer base. Once you have your customers you can expand to different years experimenting with your menu.
You can seek inspiration from Faasos, a cloud kitchen with 160+ kitchens. It also has 4 brands that go by the name Faasos, Behrouz Biryani, Firangi Bake, and Oven Story.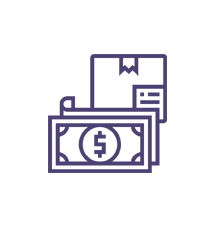 No Overheads Expense:
With a dine-in restaurant, you have so much overhead cost that includes your waiters, managers, client-facing staff, and many more. A cloud kitchen needs fewer people to manage the kitchen. In the initial time from your launch, a combination of 2 chefs and 2 helpers can easily float your boat. So there is an evident decrease in people required to do the job and this accounts for direct savings every month.
Who can Start an Online Cloud Kitchen Business?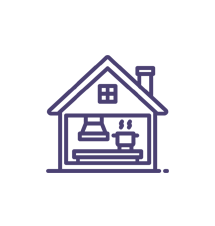 Home-Cooked Brands:
If you're recently created home-grown brand is doing well for itself, a cloud kitchen could be the perfect way to promote your products online. As you already have an established customer base this would help promote your brand to a large group of people.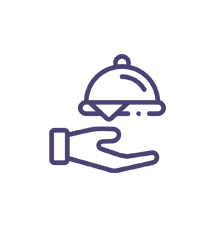 Quick-Service-Restaurants (QSRs):
Quick-service restaurants or QSRs are the perfect organizations that can try experimenting with cloud kitchens. As they have an already established kitchen and a loyal customer base, trying their hand at virtual kitchens will yield fruitful results from the go.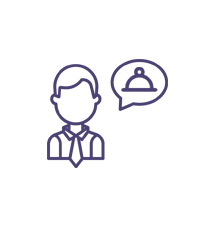 Food Entrepreneurs:
Budding food entrepreneurs or restauranteurs who are willing to start their first food business can opt for a cloud kitchen. The business holds a thriving potential with minimal risk and investment. The investment doesn't offer a full-fledged restaurant but the opportunity to reach a large group of consumers just as a conventional restaurant.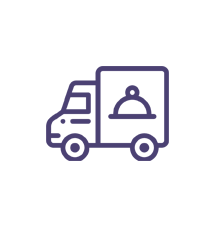 Food-Truck Operators:
If you're already running your food business on a food truck, you can switch to offer your service as cloud kitchens. Exploring this new area of serving your clients can increase your brand recognition and revenue significantly.
Primary Requirements to Start a Cloud Kitchen App Based Business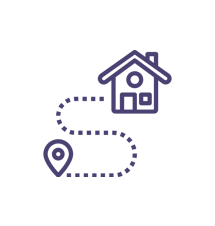 Property & Location:
There are no high-end investments in opening a cloud kitchen as one doesn't have to buy or rent large kitchen spaces. A cloud kitchen can easily be set up in a 250 – 300 Sq Ft room.
As far as the location of your property is concerned, you can target an accessible area or the nearest to the area. You must try and choose areas with high customer demand, such as residential areas, or markets, or corporate backsides. You can also share a kitchen space with other cloud kitchens, this would offer you more space with the added benefit of shared resources.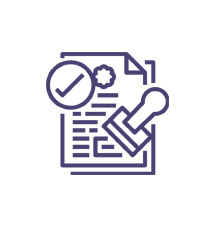 Licenses:
It's always safe to obtain proper licensing before starting any business. Especially with the food business, as people are can't see your restaurant physically, having proper licensing and certificates helps give them a sense of satisfaction.
FSSAI. If you're trying to open a cloud kitchen in India, obtaining the Food Safety and Standards Authority of India is mandatory. The licensing period can range from 1 to 5 years and it must be renewed before expiry.
GST. Another mandatory license for doing business in India. It accounts for all the company-related taxes and must be filed quarterly, half-yearly, and yearly. GST also provides tax benefits if all the parties have a GST registration.
Trade Licence. A trade license is a basic requirement for any business and so it's for a cloud kitchen. You can obtain the same from the local municipal corporation.
Trademark Registration. Your brand can too become a high-earning business such as UberEats or Zomato. You must file trademark applications for the name, logo, wordmark consisting of different colors, to maintain your unique identity in the market.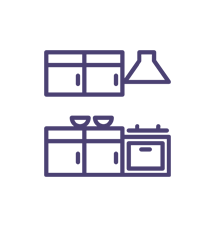 Packaging & Kitchen Equipment:
Your packaging can be a unique part of your business. If you observe the packaging done by certain food chains such as Subway or McDonald's, you'd be impressed by the convenient and sturdy packaging they offer. As the competition is tough, your packaging should be such that it helps your food reach safely to its users.
Kitchen equipment is another important investment you've to make when you start. Though the equipment you need is dependent on the cuisine you serve. A stove, oven, refrigerator, set of utensils and knives, etc. are the basic requirements of any kitchen.

How to go for Cloud Kitchen App Development?
Technource is a reputable professional IT service provider. We have worked on various on-demand projects in the 9+ years that we've been in this industry. Our expertise lies in creating On-Demand Apps that cater to our client's needs.
We have an experienced development team that is proficient in working with native as well as cross-platform technologies. We use JAVA & Swift to create our native Android & iOS applications while we prefer working on Ionic, Flutter, or React Native to create cross-platform apps.
Our services are budget-friendly. We also recommend MVP development to start-ups willing to try their business ideas in real markets. If you're willing to make your mark as a successful Food Entrepreneur the market is the most conducive at present. The future of the on-demand market looks promising and worth investing in.
To learn more about the cloud kitchen app development you can sign-up for a free consultation on our website. We would be happy to assist you in any which way possible.

Offices
USA
Delaware
+1 (302) 319-9825
Canada
Alberta
support@technource.com
USA
Delaware
+1 (302) 319-9825