---

Cost & Features to build a robust calorie counter App like MyFitnessPal
---
Published on:
May 4, 2021
Updated on:
July 27, 2023
---
Introduction: App like MyFitnessPal
The world we live in today has seen some tough extremely challenging times over the past two years. The onset of the pandemic has made everyone realize the importance of physical and psychological fitness. Today we see a new wave of fitness rising everywhere in the world. Individuals are taking time off their busy schedules to hit the gym, attend their yoga class, and follow a strict diet routine to cope up with the tough times we're collectively facing.
Technology has a crucial role to play in this surge that we're observing. With smartphones and laptops making their way to almost every house we know of, we're heading towards an era that would be powered by technology.
On-demand app development is one of the most growing sectors that combines tech and business and caters to valuable services and products at your comfort. Many individuals or families face issues where they don't find enough time to go to a gym or a fitness class they've signed up for. Here's where one realizes what value a fitness app like MyFitnessPal can bring to our lives.
This blog is all about how on-demand fitness and calorie counter apps are assisting individuals to keep daily track of their fitness regimes. It also offers valuable insight into the features such an app requires and the costs related to creating one. So, if you're fascinated by the idea of fitness and want to help people with the same, then this blog is just the perfect fit for you.
Overview: MyFitnessPall App
The fitness app was founded way back in 2005 by Mike Lee and Albert Lee. Mike Lee's fiance wanted to lose weight for her wedding and so the app MyFitnessPal was a gift to her. Years passed by and the app grew with more users and popularity. But in the year 2013, the game changed for good and the platform received funding of a whopping 18 million USD.
With time the famous venture capitalist John Doerr joined the team as an investor. But even without his presence, the app had over 40 million downloads that later spiked to 80 million registered users. The food items listed on the platform also grew to 6 million. The app has survived through the thick and thin and has become arguably the best calorie counter apps of 2021 in the fitness world. The app monitors your daily calorie intake and suggests exercises and food that you should consume to hit your fitness goals. Now that we've learned a bit of the history of the app, let's dive into understanding why creating an app like MyFitnessPal can be beneficial for you.
Benefits of Creating an App like MyFitnessPal:
Here are some of the prominent reasons that can support the growth of a fitness app in the year 2021.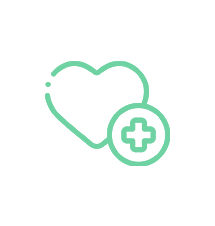 Health Contributor:
A fitness app directly contributes to a user's life by adding value in form of good health. With the times we're living in, more and more people are growing concerned about their fitness. So, the demand for such services is at its peak and your app can be the one meeting those demands.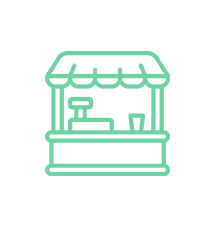 Current Market Scenario:
The market for health and wellness apps in present times has a lot of potentials. Today as we observe there are various apps in this domain such as workout and exercise apps, mental health and wellness apps, yoga and meditation apps, diet and nutrition apps, and many more. Within a decade we will observe a saturation in this business sector. So, now is the best time to invest in the same.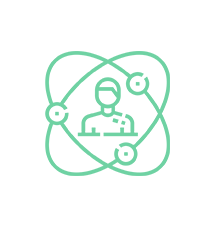 Personalized Experience:
When you sign-up for a fitness app, it asks you questions related to your current fitness such as weight, height, goals, and more. These apps have observed this revolution since 2017, with the introduction of data-rich features that help personalize your app experience. This makes your app an all-time available instructor that offers them sound fitness advice with just a few taps.

Convenience:
These apps invite convenience into the user's life. There are always limitations that come with a fitness class that you've to go to physically, but it isn't the same with apps. So whether you use its services like your early morning session or to relax after a tough day at work, it's your choice.
Having learned the 'Why' let's move on to the essentials of app development i.e. Features & Cost.
Essential Features for a Fitness App:
An app is a collection of the features and functionalities you provide for your clients to access a particular service or product. It's extremely important that you choose your features wisely and the ones that are of relevance to your clients. Let's learn the important features that one would have to develop for a fitness app like MyFitnessPal.
Registration/ Login: As this would be one of the first user interactions with your app, you need a simple sign-up form. As the popular trend goes you can also offer options to register through email, phone number, or using social media handles such as Facebook, Instagram, or Twitter. Remember, users, don't like too long sign-up forms or being asked for irrelevant information.
Profile: For a fitness app, you can select questions that are related to the same such as age, weight, height, future goals, and other health-related preferences in terms of hygiene and food. This would help each user create a relevant profile and personalize their user experience.
Track Daily Progress: Users should be able to track their daily progress in terms of diet and activity. Your app should calculate their calorie intake and those burnt with activities like walking, cycling, running, swimming, and more.
Diet Plans: Diet is the most important part of fitness. Your app must assist its consumers with diet plans that specifically mention their daily calorie requirement with multiple plans they can exercise to reach those goals.
Health Records & Progress Report: Users should be able to view their entire fitness history since they have joined your platform. You can offer charts and graphs to depict the same. This feature should also contain the progress report about their health.
Push Notifications: Push notifications help your clients become aware of their own going activities in the apps or their daily commitment and goals. It's also a great way of suggesting exciting offers, discounts, and additional services that the platform wants to introduce.
Health Tips: The primary reason for unhealthy living is the unawareness related to exercise, food, sleep, mental fitness, and related things. If you can educate your users on the same it will be the ultimate achievement for your platform. This would also add ten folds to your app's publicity as your app would become the reason for many individual's fitness.
Payment Gateways: If your app has a premium version or health and fitness products that it's trying to sell then you must integrate secure payment gateways.
Login: A simple login with username, password, and additional security check to ensure the safety of the app.
Dashboard: A dashboard is an area that offers information on all the ongoing activities on the app. The admin can edit, delete or alter any of them. It also allows one to manage the content of the app, and add or remove information.
Manage Users & Plans: This feature would allow the admin to add or delete users and manage their premium plans if your app offers them.
Payments & Rewards: This section would keep a track of the payments and commissions that your app receives from users. Based on the same analysis you can offer rewards or special offers to your most important users.
Manage Notifications: Notifications are an essential part of any application. The admin can send notifications such as exciting festive offers, discounts, special coupons, app updates, health tips, and much more.
Manage Media: With this feature, you can manage the audio, video, and other visual or written content that you post on the platform.
Subscription Plans: The admin can activate or deactivate the subscriptions if your app chooses that revenue model.
Social Media Integration: You can allow your users to share their daily progress or achievements on social media handles such as Twitter, Instagram, or Facebook. This would boost their confidence and act as publicity for your application.
Communication Panel: Many apps use this tactic where users can form internal communities within the app and share their experiences of using the app with each other. They can also keep track of each-others progress through daily communication. This panel can also help the user communicate with the platform.
Linking Wearables: There is a rise in the trend where fitness companies offer their wearables such as watches or the feature to connect with smartwatches. This allows users to track their fitness and goals on the go. A feature that is ahead of its time but can prove to be extremely beneficial.
In-App Purchases: Your users can make use of this feature to buy any fitness products that your platform might sell.
Cost of Creating an App like MyFitnessPal:
Developing a MyFitnessPal clone like all other apps depends on the features you want to inculcate and the time it takes to code and tests them. To achieve the preceding goal, you have to have a team of iOS and Android developers, a UI/UX designer, a quality assurance engineer, and content specialists. Today mobile app technology offers convenient app development but yet it takes a lot of time and effort if you want to develop a fully functional app like MyFitnessPal. Let's have a look at the tentative time it takes to make a launch-ready application.
Business Analysis + Brainstorming Solutions + Prototype Design: Around 45 – 50 hours.
UI/UX Design + Wireframing: 80-90 hours
Front-end Development time iOS app: 400-450 hours
Front-end Development time Android app: 450-500 hours
Backend Development time: 400+ hours
Quality assurance time: 50-70 hours
Thus we learn that the time it takes to develop a fitness and wellness app. Your app development cost can highly vary depending on the development region you choose.
List of different hourly development rates around the globe.
Eastern Europe: 50 USD – 170 USD
India: 20 USD – 70 USD
United States: 150 USD – 300 USD
Hence, to calculate your total app development cost, you need to calculate the total hours of app development and multiply it by the app development time.
App Development Cost = Time taken to develop requested features & functionalities * hourly development rate.
Your approximate app development cost is mentioned below.
The above-mentioned cost range works best if you want to create an app with a medium-sized app. Your app development cost can rise around 50,000 USD more if you develop a full-fledged app. Spending more money on your app also increases the chances of offering a stand-out product to your consumers and other competitors.
Conclusion:
We hope our blog successfully offered you insights on the essentials of creating a MyFitnessPal clone. Here's a quick recap of the subjects we covered.

Recap:
History of how MyFitnessPal made it big.
Benefits of developing a fitness and wellness app.
User, admin, and advanced app features that you can inculcate in your app.
Costs related to different app development platforms and regions.
If you're in search of an on-demand app development company, this is just the right place for you. We are Technource – a mobile and web app development company outsourcing its services from its subcontinent of India. We are proud to say that we've worked on several on-demand projects that have been the top-rated apps in their industry in the US and Malaysia.
Our dedicated team of developers, designers, content specialists, and QAs make it easier for us to transform challenges into opportunities. Our aim as a mobile app development company is to equip businesses with apt technological advances that assist them by increasing their productivity, revenue, and recognition. As technology has become a major disruptor for businesses whether it's travel, food, or logistics, it's in one's best interest to invest in tech today to earn healthy and early ROIs.
You can catch a glimpse of the important projects that we've worked on by studying the case studies posted on our website. We also offer a free consultation for which you would have to sign-up for a consultation form on our site. If you're positively inclined on helping people achieve a higher level of fitness, then we would be really happy in teaming up with you and helping you achieve your dream goal. Thank you for reading!
Offices
USA
Delaware
+1 (302) 319-9825
Canada
Alberta
support@technource.com
USA
Delaware
+1 (302) 319-9825