---

Things you Should Know Before Creating an On-Demand Snow Removal App
---
Published on:
February 16, 2021
Updated on:
August 16, 2021
---
Introduction: Snow Removal App
No matter which country you're living in, whether it's Russia, Europe, Canada, or North America if it receives heavy snowfall then snow accumulation is always a problem. The everyday lives of people get disrupted, hence has to be removed as soon as possible. Here we'll talk about the on-demand snow removal app.
It's a boon if you're organization has a dedicated snow removal contract for the entire winter. But most owners contact snow plowing drivers when in dire need. The problem with the latter is that at times the snow plowing drivers charge too much or are unavailable. And, yearly contracts can prove to be costly if it doesn't snow as much.
Organizations can create a snow-plowing application that offers on-demand snow removal services. This would make the process affordable and quick, also it will charge money to homeowners only when the services are fully utilized.
Now is the perfect time to create a "snowplow service near me" application. With the uncertainty introduced by climatic changes all over the world, consumers today prefer on-demand services as opposed to annual contracts.
This blog offers you important lessons from the Eden app that one should keep in mind before developing a mobile app. It also shares information on what to keep in mind before on-demand snow plow app development.
Overview: Snow Removal App:
Eden is an on-demand snow plow and lawn care app. The platform provides its services in Chicago, Ottawa, Toronto, Philadelphia, Boston, and Cleveland. The platform has received such recognition from The Chicago Sun-Times, The Philadelphia Inquirer, The Toronto Star, The Globe and Mail, CBC, and many more such recognized firms.
Here are some lessons or notable points you can learn before creating your snowplow platform.
If you too are inclined on creating an app like Eden then you would need to brainstorm the best features that you can offer. To give you a head start we've managed to curate some of the important features to create an app like Eden.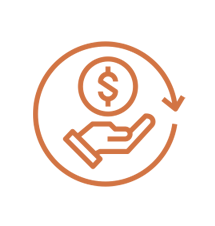 Convenience of Service:
If a customer's in need the on-demand services are the best way to provide instant and convenient service. A consumer doesn't even have to move out of the chair they're sitting on. This is exactly what Eden offers – Convenience and Speed.
The users can sign-up by creating their quick profiles, add one or more properties to their list. This functionality allows the users to organize help for their friends and family when in need.
The application not only takes care of their snow plowing problem but also takes care of their garden by offering lawn care services. Once a user creates a profile s/he has the option to choose from a myriad of services offered by Eden. This includes lawn mowing, hail plowing, yarn cleaning, leaf cleanup services, and much more.
The drivers too work at their convenience as they have the option to choose whether or not to accept a job request. The drivers under a 30-kilometer vicinity are notified using push notifications or other direct links. You can also create a user-friendly app such as Eden and equip it for providing multiple services.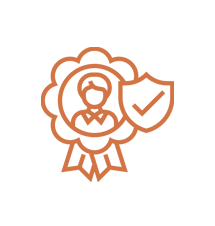 Secure and Trustworthy Services:
Eden has gained such positive recognition because they provide their consumers with the top-rated and verified plowers in your area. The contractors have to be a member of the Landscape Ontario trade association.
The apps also offer the consumers confidentiality as all the payments are done through in-app third-party payment gateways. Private information such as phone number, address, e-mail, and the likes is never shared with any outside source.
Consumers are provided the option of rating the service providers based on their experience. They are mailed the receipt of the same after completing the transaction. The customers are given the right after they receive the services. This gives them control over the quality of services being presented to them.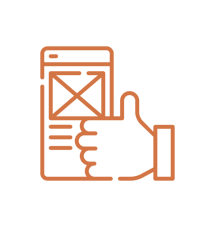 Offer Usable Features:
Features are what represent your services through an app. The way you present these services to your consumers would decide the success rate of your app.
The users should be able to track in real-time when the plowers will arrive at their property. The Eden app even allows them to communicate to pass on any important message if need be.
The highlight feature of the app is the before and after photos that the users receive after the completion of their services. This helps the user get a proper idea of the services that have been offered.

Features to consider while developing On-Demand Snow Removal App: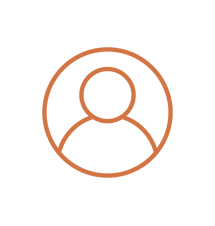 Contractor Profile:
There should be distinct profiles of each contractor. The contractors should be able to upload photos and videos of their old work to help the consumers learn the kind of work they do. You can also offer various filters such as the specialty of the organization, price range, equipment specification, and more. This feature would offer clarity to the customers about the service they would receive along with the price range.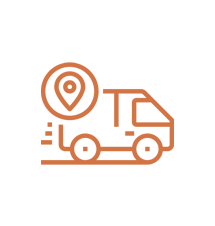 Real-Time Tracking:
As the users have the right to know the real-time information about their ordered service it has become necessary to provide the feature of real-time tracking. It also helps them and the platform learn the time taken for a contractor to complete a particular task.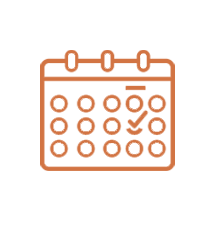 Scheduler:
Offering a scheduler for this app is a must. This gives the user the liberty to book the services as per their need. The app should offer instant or scheduling options as per the consumer's preference. This feature would help the contractors to stay ahead of the process and the platform notified about the current and upcoming services. It will make the entire process an organized one.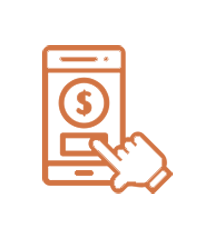 Secure Payment Gateways:
With the incoming of so many fintech apps, you can provide your users with various options to make their payments. Though you must design this feature with utmost care as it would contain all the confidential information about your client.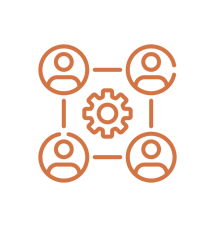 Communication Panel:
As snowfalls can create many problems for the contractors as well as consumers it's essential to have a communication panel in your app. The communication panel should offer 3-way communication i.e. between consumer and contractor, consumer and platform, and the platform and contractor. In case of scheduling errors or other weather problems, a communication panel would prove to be extremely important.
Added Benefits of Developing On-Demand Snow Removal App: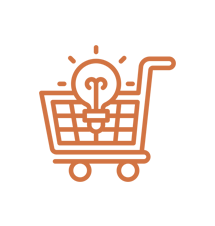 Offer E-Commerce Solutions:
In addition to your snow plowing and lawn care service, you can also offer eCommerce solutions in the future. You can start by trading necessary parts that the users can buy for plowing or taking care of their garden.
You can take inspiration from the Paytm app. The app provides its services in India. It was created to help consumers pay all kinds of bills and also pay each other using their e-wallets. Eventually, as the app became successful the platform introduced eCommerce services. Now, the app provides fintech solutions and promotes its
eCommerce services
.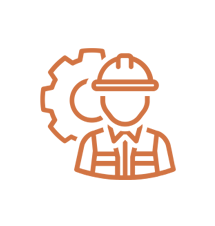 Manage Contractors:
Developing an app solves all your problems related to the management of your contractors. All the in-app functions such as payment integration, client communication, keeping a track of their whereabouts, and much more can be done within a few clicks.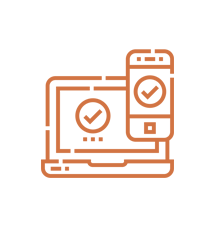 Anytime-Anywhere Access:
If you don't have an app for your snow plowing business, it's possible that in times of urgency you have to visit your office to know or make important decisions. It's quite possible that if you live in the region that receives extreme snowfall, you can get stuck in the same.
An app provides anytime-anywhere access to all the information you need. You can provide for your contractor's fees or solve their queries sitting at your home.
Wrapping Up:
Above we learned some useful lessons, features, and benefits of a snow plowing app. To inculcate the good features in your app you need to hire an experienced Android or iPhone app development company.
We are an eminent mobile and web development company that possesses the expertise in developing Uber for X app. We have created several on-demand solutions for our clients around the globe. Our enthusiastic team of developers, designers, QAs, and many more talented individuals are capable of taking on any challenge you throw our way.
The case studies of some of our prominent projects are present on our website. The software solutions we've created are an evident example of the expertise we have cultivated. You can sign-up for a free consultation on our websites and our experts would get back to you as soon as possible. We sign a non-disclosure agreement with all our clients and they can discuss their expectations and ideas without any hesitation. You can ask anything related to our app development process, development cost, hiring app developers, technologies we work with, and much more.
If you're inclined on creating an on-demand snow plow app that also provides other services now is the best time to invest in the same. Let's discuss this idea in detail over a call.
Offices
USA
Delaware
+1 (302) 319-9825
Canada
Alberta
support@technource.com