---

How to Develop On-demand Doctor Appointment App For Your Clinic or Hospital?
---
Published on:
December 31, 2020
---
Introduction
Today ordering a cab or even a pizza at your doorstep can be done in a few clicks, then why not booking your Doctor's appointment. Due to the advent of on-demand apps, almost all businesses are on the verge of inculcating technology to provide quick services. Now you can also get an on-demand doctor appointment app in no time.
As per an Accenture study, the average time taken by an individual to book an appointment via phone call is 8 minutes. What if one needs to reschedule or cancel it? That would consume a few more minutes. To our luck, the healthcare institutes are also adopting the incoming technologies and offering on-demand appointment apps with many other useful functionalities.
Using this app you get the liberty of scheduling your apps digitally, quickly, and at your convenience. This blog offers you the necessary information you need to create your on-demand appointment app.
Market Overview
The on-demand appointment scheduling apps have shown serious business potential in recent years. It holds a bright future and researches show that the market can double by 2026, reaching a whopping 600 million USD. The on-demand health scheduling apps are responsible for the rise of such a business opportunity.
In addition to this, the pandemic has propelled the market growth towards digitalization. Today, people think about safety more than anything else. Hence, offering a digitalized solution for a service that was conducted manually before will be appreciated by the consumers.
Accenture presented numbers wherein in 2019 about 64% of the patients in the US booked their doctor's appointments using on-demand booking apps. As the year ended the world was hit by COVID and the necessity for such an app increased as a by-product. The growth was so stunning that North America saw a 37% CAGR in the use of the online medical appointment scheduling app market.
Scheduling apps are cost-effective but highly useful for healthcare hospitals and clinics. The advent of industry 4.0 techs has also widened the spectrum by providing other efficient scheduling solutions. The rapid increase of HIPAA-as-a-service platforms has eased the process of complying with HIPAA regulations.
Top 3 Doctor Appointment Booking Apps in the Market
ZocDoc: ZocDoc is a US-based company that has its headquarters in New York. It was founded in 2007 and has raised funds worth 223 million USD. The platform has myriad options for patients to choose from, it can be viewed as a marketplace for doctors. It helps the patients choose and schedule an online or in-person interview.
The service though free for the patients charges a subscription fee to the Doctors. In return, it provides Doctors with "Sponsored Results". The app also makes efficient use of AI to provide the patient search results of experienced doctors with appropriate specializations.
HealthTap: Based out of Mountain View, California, and founded in 2010, the platform has managed to raise funds worth 88.3 million USD. In addition to scheduling appointments, the doctor appointment app allows you to make video calls and provisions real-time chatting.
The prime service is made available to the patients for a subscription fee. The app offers subscription-based products for employers and insurance companies while also offering paid B2B solutions to doctors. The app is made available for both iOS and Android users.
Practo: Practo was founded in 2008 in Bengaluru, India. It happens to one of the top players of the online health market in the Asia-Pacific region and has raised funds worth 251.2 million USD.
It offers users facilities for online or conventional consultation. Practo follows a business model similar to ZocDoc keeping the app free for patients and charging the care providers. Practo also facilitates its users with medicines and health products besides doctor appointment app. The app is also available on the web and mobile platforms.
Benefits of Developing Doctor Appointment Booking App
From the User's Perspective
With the increase in the use of smartphones over the years, users have grown prone to availing of services within a few taps. The telemedicine industry has just caught up with the trend now. The cab-hailing and food delivery markets have flourished over the years. And since healthcare is no exception the same services are being expected from the health professionals.
Due to the incoming of on-demand apps, consumers all over the world want quick services on the go. They like to surf quickly, learn different user reviews, and set up an appointment at the nearest time possible. This need of the users is enough to motivate care providers to go about creating an app. Other than this there are a few other benefits that add-on to the app's valuation.
A wide range of doctors to choose from.
Timely reminders and synchronization with digital calendars.
Freedom to schedule, re-schedule, and cancel appointments at any given time.
Online payment options.
An online collection of their medical profile.
From the Care Provider's Perspective
Care providers also experience a lot of freedom with appointment scheduling apps. First and foremost, the all-time ringing phones can be silenced by creating such platforms. There is an evident decrease in the human effort that was required with conventional appointment booking practices.
Apart from this, the Doctors can anytime see the appointment planned for their following day that too from anywhere. Some of the other benefits are mentioned below.
Front-desk resources can be used more efficiently.
Reduced documentation and management of appointment ledgers.
Improved data collection and organized reporting techniques.
An evident increase in efficiency and revenue.
Reduction in no-shows.
Online availability of patient's medical records.
5 Important Features to consider while developing an Online Appointment Booking Application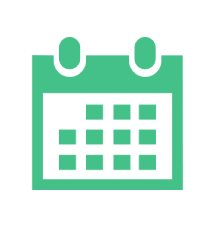 Appointment Scheduler
An easy-to-use and intuitive appointment scheduler is the prime requirement of this app. The scheduler should have functionalities like the consulting doctor's available free slots, options to book an online or in-person appointment, and much more. The scheduler should sync with the user's calendar and provide the user with timely reminders.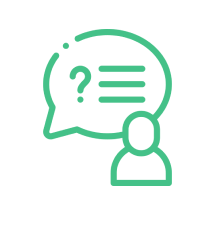 User Profile
As the app is user-centric, there should be a dedicated user profile for each of the patients. The profile should contain complete user information along with past and present history, and demographics data. This helps the doctor come prepared for a meeting. It also accounts for anytime-anywhere accessibility for a doctor.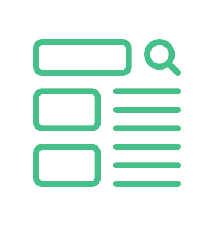 Advanced Search Options
This feature is for the users to surf through the numerous doctors available on the platform. It should have filters such as years of experience, specialization, price, area, and the likes.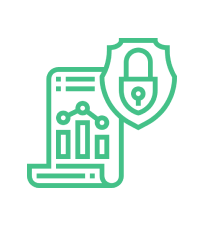 Communication Panel
A communication panel that allows real-time chatting and video calling options is also an acute requirement for telemedicine applications. You can try using the Chatbot feature which will help automate the process to a certain extent.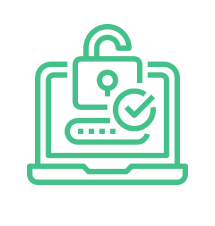 Secure Payment Gateways
This is one of the perks of using an online application. It offers myriad payment options, especially with the exponential rise in fintech applications. This feature accounts for a cash-free process.
Technource and its Doctor Appointment App Development Practices
Technource is a reputable IT service provider that offers its services from the subcontinent of India. We have cultivated our expertise in creating on-demand web and mobile apps through the numerous projects we've worked on.

We offer our web and mobile app development using native and cross-platform technologies. For web development, we prefer using the MERN or MEAN stack and PHP. While for native app development we opt for JAVA and Swift. We work with React Native, Ionic, and Flutter for developing our cross-platform applications.
Our case studies on some of our most proficient projects are available on our website. We also provide our users with MVP development and continued technical consultation after the completion of a project.
Doctor Appointment apps are the future of health providers. As all the other businesses are experiencing digitalization in no time this industry will see prominent changes. Do you want to be one of the pioneers who adapted to this change early on? Then sign-up for a free consultation and we would be happy to discuss how this app could change your conventional methods of operating.
Offices
USA
Delaware
+1 (302) 319-9825
Canada
Alberta
support@technource.com
USA
Delaware
+1 (302) 319-9825