---

Things to Know Before Creating an eCommerce Website in 2021
---
Published on:
March 18, 2021
---
Introduction:
In 2021, having a website for your business can invariably boost your sales and offer unparalleled publicity. More than a 'want', website creation has become a 'need' to enhance user convenience and production. If you want to create an eCommerce store or looking for eCommerce website development then you would have to invest in creating a website backed up with some sturdy tech.
Conventionally you can create an eCommerce website by investing 20% of your annual eCommerce sales. But if you aim at achieving high-six figures and higher sales, then it becomes difficult to adhere to the preceding statistics.
Too confusing to understand? Read this blog to know the cost structure associated with eCommerce web app development and the variables influencing it.
Factors Affecting the Costing of an eCommerce Web App:
Creating an eCommerce website is similar to buying a car. There are many variants with different features that you can choose from depending on your budget. The different variants are priced differently and the final price is dependent on the variant you choose. The cost of creating a website depends on the following factors:
The niche your business is trying to target, whether they're B2C or B2B customers.
The complexity of your website. If you want to create a simple website with basic functionalities or a fully functional and complex website with multiple web pages.
The number of features you include for your app is directly proportional to its costing.
Increasing your app's functionality and user convenience by adding third-party functionalities can cost you more.
Costing can differ if you use online eCommerce platforms such as Shopify, or Magento or you want to develop your custom website from scratch.
The type of web hosting you choose for your website.
Inclusion of different payment gateways such as UPI and credit or debit cards.
Whether you hire a freelancing developer or a professional IT service company.
Basic Features to consider while developing an eCommerce Website:

Working out the budget to develop a website with decent features is a huge concern for start-ups and for offline brick-and-mortar businesses looking to explore the online world.
The app development cost is directly in proportion to the number of features one includes. Here is a list of some of the most prominent features essential to an eCommerce website.
Important Features to consider while developing an eCommerce Website:

Social Media & Email Authorization: With the evident increase in the use of social media, it has become essential to offer registration using different social media handles such as Gmail or Facebook.
Products & Categories: To promote efficient browsing you need to plan out your offerings using categories and sub-categories.
Advanced Search with Relevant Filters: This is a primary feature from the user's perspective. Hence, you must offer efficient search with relevant filters such as price, estimated delivery range, brands, and likes.
Payment Gateways, Check-out and Cart Management: As a user selects their required products they are bound to add it to their cart. The cart should allow users to add and remove items while offering other options to redeem discounts and use coupons.
Using seamless check-out and payment gateways that support multiple payment options is essential to make sure that your consumers complete the buying process without any glitches.
Communication Panel: No matter how foolproof a system you design, there are bound to be errors. So, your web app must have a dedicated communication panel to allow your users to contact the platform in case of any doubts or queries.
User Profile & Purchase History: The user profile would offer all the user information such as addresses, name, email, contact number, and more. The purchase history is for the user to review or reorder from their previous transactions with the platform.
Data Analytics Tools: eCommerce platforms receive tons of user data related to the consumer's purchases and preferences. Data analytics tools such as Big Data can collect this data, observe and inform you about how your platform is functioning in terms of numbers and help you make sound future business decisions.
Wishlist: A wishlist is a list of products that your user wants to buy but isn't able to due to their limitations. But as consumers are unpredictable you can't predict when that list would convert into sales. Hence offering a wishlist feature is extremely important.
eCommerce Website Development Process:
Any custom web app development company generally plans its development process in the following two ways.
Discovery Stage
A fairly experienced company would dedicate around 3-6 weeks to this process. The list of things they would be working on is as follows:
Market Analysis & Competition Analysis.
Feature Shortlisting.
UI/UX Design.
App Development Roadmap & Budget Allocation.
Planning for the Development Stage.
Development Stage
The foundation for the development stage is laid by the discovery stage. The development stage can last up to 2-4 months depending on the complexity of the project and the app development methodology observed by the company.
Backend & Frontend Development.
Testing and Quality Assurance.
Project Management.
Launching of Website & Post-project Consultation.
eCommerce Platforms: Shopify & Magento:

You can either opt for creating a Custom eCommerce website or use an eCommerce platform such as
Magento or Shopify
that is cost-effective. The downside to using such platforms is that a lower price would offer lesser control and customization options for your website.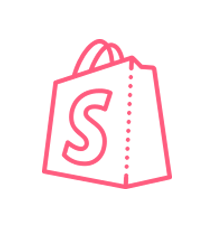 Shopify:
Shopify is regarded as the WordPress for the eCommerce platform. It's the fastest-growing eCommerce platform and is renowned as it makes online selling easy for newcomers. The platform is budget-friendly and easy to learn but offers limited customization in terms of features and functionality. You can manage well by choosing some of the high-end premium packages. In addition to this, you also have to factor in the cost of hiring a Shopify developer while you're focusing on running your business.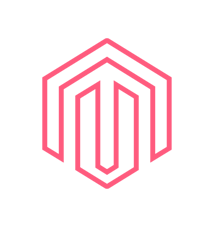 Magento:
Magento offers to create highly customizable and feature-rich websites. Some of the popular brands such as Sigma Beauty, Ford, Nike, and Liverpool are created using Magento. The cost of developing a Magento eCommerce website can be anywhere between 12, 000 USD – 36, 000 USD.
If you're confused about which platform you should choose for your app development then you should read this article to learn about the same.
Mandatory Costs while Developing an eCommerce Website: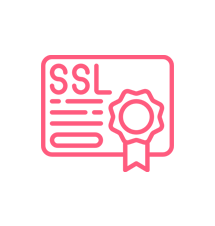 SSL Certificate:
SSL is the acronym for Secure Socket Layers. Having SSL encryption certifies your eCommerce website as a reliable platform to share your payment details with. An SSL certificate has different plans that you can choose from. It can cost you anywhere between 10 USD – 100 USD/ month.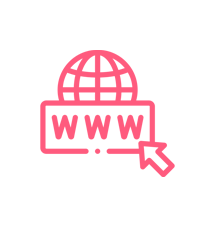 Domain Name:
A domain name would represent you over the internet, so you must choose it wisely and in congruence with your brand image and offerings. Buying a very specific and competitive domain name can prove to be a costly affair. This would be a recurring expense for your business, as you need to make yearly payments. The cost is reasonable as domain names sell for 10 USD – 20 USD/ year.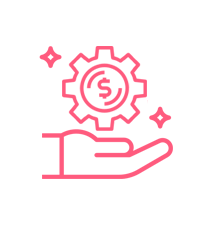 Maintenance Cost:
This area would hold the highest number in the list for your recurring costs. As your website would be at the forefront of your business you would have to pay constant attention to its healthy maintenance.
The website needs to be updated with security updates, the latest bug fixes, and additional features to improve user interaction and convenience. The maintenance cost of your eCommerce websites depends on the IT service provider you choose and the region they're functioning from.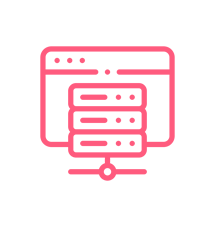 Web Hosting:
The process of hosting your website on the internet making use of a hosting provider is known as Web Hosting. Choosing a reliable hosting provider would ensure that your site performs decently even when subjected to high traffic and doesn't face server glitches. You can expect to pay anywhere between 10 USD – 100 USD/ month depending on the hosting plan you choose.
Wrapping Up:
Creating an eCommerce website for your business can seem to be a far-fetched dream, but is it so? Imagine the possibility of your business receiving an online avenue that offers a uniform sustainable sales surge. We've tried our best to offer you an estimate on eCommerce website development while being a Custom Web Application Development Company. Yet, an ultimate quotation can only be offered after considering all the variables.
If you want to earn high ROIs on your investment then you should be ready to invest at least 20% of your annual sales revenue for eCommerce website development and maintenance. We – Technource has 8+ years of experience in creating custom web and mobile applications for our clients around the world.
Thank you for reading! If you liked our blog and want to gain more insights on eCommerce app development and our App Development process, you can sign-up for a free consultation form on our website. One of our experts would get back to you for the same in no time.
Offices
Canada
Alberta
+1 (780) 800-5508
USA
Delaware
+1 (302) 467-2034
Canada
Alberta
+1 (780) 800-5508
USA
Delaware
+1 (302) 467-2034