---

How to Create an On-Demand Fuel Delivery Solution?
---
Published on:
April 9, 2021
Updated on:
August 3, 2023
---
Introduction
Before a decade we couldn't imagine ordering our favorite cuisine without visiting a restaurant or a cab without raising our hands. But since the advent of on-demand apps, everything you want to access in terms of services or products has become so easy. Just a few taps here and there and you can get anything you want.
As per a Harvard Business Report, on-demand services attract 2.4 million consumers every year that spend about 57.6 billion USD using the services. Different businesses and industries around the globe have become a part of the on-demand economy. One of the rising businesses in this economy is on-demand fuel delivery services.
Technource, as an on demand app development company writing this blog, which offers insights into how the on-demand fuel delivery business has flourished in various regions of the globe and how you should go about developing the same.
On-Demand Fuel Delivery: Overview
We all have heard about the world oil and gas leader Shell. Mr. Ashish Gupta was working with the same as a reservoir engineer posted at a remote island of the West Coast of Africa. It was a small island with a total population of 5,000 people. The only problem with the island was that it had only one fuel station and everyone had to drive a good 25kms to refuel their vehicles.
Ashish observed this problem for a decade and then landed on the idea of developing an on-demand app as a viable solution. To add wings to his dream, Ashish left his job and flew back to India in 2016. He did what a smart entrepreneurial mind would do, took a problem, and tried to solve it making optimum use of technology.
In his research to create the same, he observed that the requirement for fuel every year is 85 billion liters, and gas stations aren't competent enough to fulfill this demand. In addition to this, building a gas station needs huge investment in real estate while people committing fraud is an always hanging sword. To overcome the preceding obstacles, Ashish decided to take the app-way.
In 2017, Ashish with his co-founder Naveen Roy launched a commercial app named MyPetrolPump. Since its launch in Bengaluru (Karnataka, India), the platform has delivered 3 million liters of fuel in Bengaluru generating 2 million USD in revenue that too without using any profound marketing strategies.
What a story right? Let's have a look at the opportunities offered by the on-demand fuel app.
Benefits of Developing an On-Demand Fuel Delivery App:
An app is the easiest way of offering quick solutions. As users are already prone to using apps today, the adoption of an app is quicker than other means. Let's learn the perks of creating one.

Instant Solutions:
In today's times, users want everything at their doorsteps. The same can be done with fuel, it can be offered at a consumer's doorsteps or any other place they request. So, now there won't arise a need to stand in long queues on a sunny day waiting for your turn to refuel. The way Domino's offers instant food solutions, you can offer instant fuel delivery.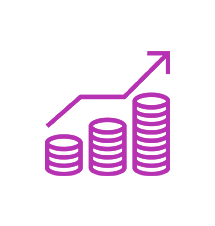 Promising Revenue Generation:
If we observe the revenue model used by Ashish's app i.e. MyPetrolPump, you can learn that they charge a flat fee of 2.79 USD for procuring 200 liters of petrol. You can charge the same to big organizations with huge fuel requirements while charging a minimum delivery fee or convenience charge to the layman.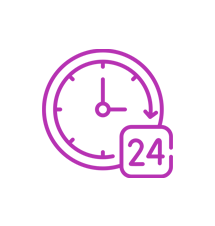 Convenient Services:
Today, on-demand services have invited convenience into our lives. Your service can become the one providing daily life solutions to your users. This is the most crucial benefit that you provide to your users. If you manage to become a part of their daily lives, then there is no looking back.
Challenges: On-Demand Fuel Delivery App
Here are some of the challenges that you can face while developing a fuel delivery app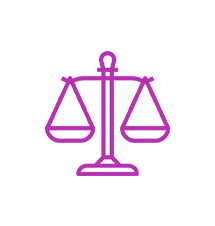 Legalization:
There are many issues that can surface when you want to enter the oil and gas industry. The legalities of your service should be seriously looked into. While working on My PetrolPump, Ashish faced similar problems. While they received the permission from Ministry of Petroleum & Natural Gas, the Petroleum and Explosives Safety Organization(PESO) was skeptical about the idea.
To meet the requirements the platform took a year off to design all the trucks with essential safety features. It was after they designed the trucks with necessary safety features that they earned full support from the petroleum industry.

Designing Safe Trucks:
If you've learned, you might know that fuel is extremely sensitive to combustion, leaks, and air. So, designing a truck that is full-proof is very important. To overcome this problem, the platform designed theft-proof, combustion-proof, and air-tight tanks. The company took extreme care that the design of the truck wasn't too large so that it can fit in smaller areas.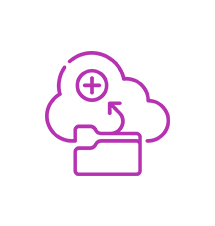 Tech Backup:
Technology is the backbone of on-demand services. The platform that you use to connect the users and your services is the key piece to offering convenient services. Apart from this, you would also need a tech-powered truck that can monitor fuel quality, impurities, and adulteration if any.
Features of an On-Demand Fuel Delivery App:
Sign-in/ Registration
Dashboard to schedule fuel delivery
Payment gateways
Communication panel
GPS tracking
Push Notifications
Ratings & Reviews
Login/ Registration
Driver status
Dashboard
Communication panel
Real-time location
Payment Integration
Help & support
Login
Dashboard
Panel to manage customers and drivers
Communication panel
Notifications
Wrapping Up:
Do you want to become the Uber for fuel delivery? If yes, then this is just the right time to explore this business. All you need is an experienced app development company and truck designers to transform your dream into reality.
Offices
USA
Delaware
+1 (302) 319-9825
Canada
Alberta
support@technource.com
USA
Delaware
+1 (302) 319-9825