---

Restaurant Reservation App Development or Table Booking App Development For Restaurant For 2021
---
Published on:
January 1, 2021
---
Introduction
If you're a restaurant owner, you would've already observed the changes that technology has brought to our lives in the last decade. Due to the same your restaurant might be listed on one of the on-demand food delivery platforms. These consumer-centric services didn't exist before a decade but due to the technological advancements, users today have grown prone to avail of each service at the tip of their fingers. Here we will talk about on-demand restaurant reservation app development.
Due to this change in how consumers today expect certain services to be, restaurants are also inculcating other tech advances in the way they offer their services. One of the prominent changes you'll experience in the coming years is the incoming of 'Restaurant Reservation Apps'.
Ask your managers about the number of table reservations they make during a day. It happens to be a time-consuming and challenging task. As you can't keep a tab on the customers making direct visits to your restaurant, you can face the problem of scheduling overlaps. Technology has found a way out of this by introducing the concept of Restaurant Reservation Apps.
This blog shares insight on the same. It aims to help you clear up the basics of a restaurant reservation app, the benefits of creating one, important features, and how to go about the app
development process. So…let's dive into it!
Benefits of Restaurant Reservation App Development or Table Booking app
There are many benefits to using a table reservation system. One of them is liberating the restaurant from the 'open-table' curse. After investing in the restaurant space, interiors, utilities, and food, you expect your investment to pay off. A restaurant reservation app does just that for you. Let's have a look at how?
Benefits for Restaurant Partners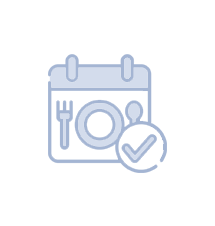 1. Book Reservations Anytime
Your manager may be on a leave, how would you manage reservations on that day? Your manager also won't be able to make reservations during the night. A reservation system offers 24*7 convenience to users to make reservations. It also works well for the chefs as it offers a rough idea of the total customers they need to serve. This helps them as they already have a good estimate of the number of walk-in customers.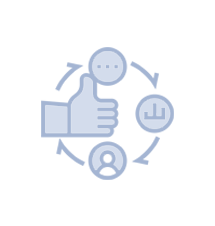 2. Manage No-Shows
There is a high probability that the consumers making reservations choose to cancel or postpone their reservations due to myriad reasons. An app is an easy and quick way to inform a restaurant about the same. One can cancel or choose another date for their visit instantly. An app for the same always serves well rather than making phone calls.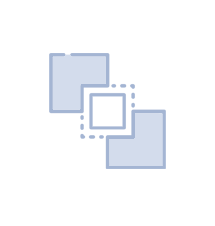 3. Dividing Work-Load
Managers have to oversee plenty of other tasks other than reserving tables and managing no-shows. As you dedicate an app to take care of the bookings, managers can dedicate more time to other important activities like coordinating operations.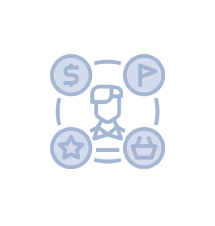 4. Become Your Consumer's Favorite
In most cases when a customer makes a reservation they're likely to show up. As the customers become regular you can provide them with various offers and discounts or complimentary cuisines. This will help your restaurant become a part of your consumer's favorite restaurant list.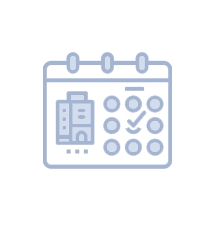 1. Make Quick Bookings
Imagine the time when you had to call a restaurant to make bookings. At times the phone's busy or there are connection issues or you just don't like calling and inquiring, all these adversaries can be overcome using a restaurant reservation app.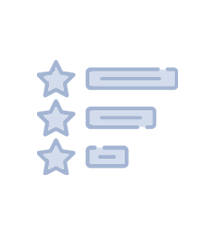 2. Read Reviews
Consumers have the added benefit of reading authentic customer reviews offered by other fellow consumers and choose wisely. This benefit cannot be exercised if you visit a restaurant directly.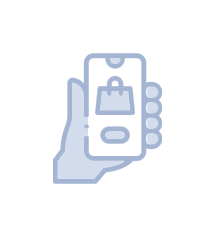 3. Order in Advance
A restaurant can offer its entire menu on the app. Using the same the customer can make an order in advance. This will save a lot of their time and will account for an uninterrupted dining experience.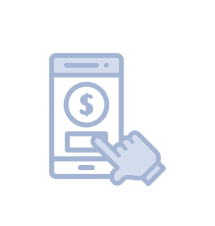 4. Pay in Advance
The online reservation app can also offer safe payment options along with the menu selection facility. This would help the restaurant offer its users a completely immersive experience.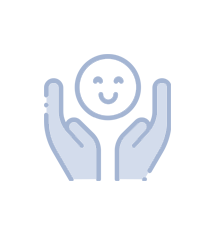 5. An Overall Happy Experience
Customer never feels good when they have to wait for tables. It kills their zeal for having a great time. Having done the reservations in advance makes the whole event a seamless experience. Hence, the user goes back with the feel-good hormones and a full belly.
Types of Reservation App or Table Booking app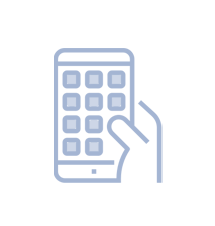 1. Third-Party Apps
Third-party apps work as aggregators. These apps invest heavily in creating a perfect app with all the functionalities. After the completion of the app development process, the app is marketed well and all the potential restaurants are encouraged to list their tables on the platforms. As the restaurant owners list their tables, the restaurant-goers can search for restaurants, make reservations, make advance payments, and much more.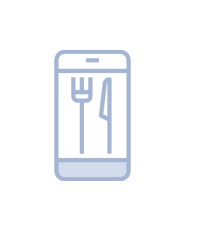 2. Your Personalized Restaurant Application
These are apps that are specially created by restaurant owners to offer users convenience. You can think of them like the app offered by Domino's to make direct orders. The restaurant reservation apps offer to choose time, date, and table at some places. While in other restaurants the table is chosen by the manager after working the seating chart.
Features to consider for Restaurant Reservation App Development
The first feature should be the registration / sign-in via email, phone number, or other social media handles.
A user profile that contains the basic account information, user history, and much more.
Including a search feature is also of utmost importance. The user can search for restaurants based on various filters such as proximity, price, ratings, and many others.
A GPS tracker that helps the users reach their desired restaurants.
Push notifications that help the users stay aware of the new offers and deals, latest updates, or about their bookings.
A communication panel that allows real-time communication between the user and the restaurant.
A dashboard containing all the seating arrangements with different color codes for booked, vacant, and unavailable tables of the restaurant.
A calendar for scheduling bookings.
Search option with filters such as customer name, reservation time (divided separately into morning and evening), days, and the likes.
Communication panel to communicate with users.
A payment ledger that keeps a tab on all the previous and current payment history.
Push notifications for booked tables, cancelations, rescheduled bookings, and other useful updates.
PoS system to streamline workflow, payments, and delivery optimized service experience.
How can Technource Assist?
Technource is a USA-based professional IT service company. We are experts in our fields and our 9+ years of continued service to our clients around the globe is an evident example of the same. We are a team of enthusiastic individuals who thrive on providing efficient solutions to our clients by making optimum use of technology.
Our expertise lies in the areas of On-Demand app development and we're highly experienced in creating web and mobile applications using native and cross-platform technologies. To gain some insight into our prior work you can catch a glimpse of our case studies available on our website.
We provide services to small and large-scale businesses by designing client-specific software solutions. We adhere to the best industry practices while developing software solutions like the 'Agile-Scrum' methodology we follow. If you're a start-up and are worried about your budget constraints, don't be! We also facilitate MVP development that allows our clients to keep a budget check and test their idea as well as user response.
If you own a restaurant this is the best time to think about upgrading the same with the latest tech. An investment in tech can prove to be an investment in the future. Sign-up for a free consultation of restaurant reservation app development and let's brainstorm ideas that can transform your business for the better.
Offices
USA
Delaware
+1 (302) 319-9825
Canada
Alberta
support@technource.com
USA
Delaware
+1 (302) 319-9825