---

Car Rental App Development – Complete Guide to Creating A Car Rental App
---
Published on:
June 9, 2021
Updated on:
June 23, 2023
---
Introduction
Today many individuals whether they're students or job workers move from small cities or towns to urban areas or metro cities. For example, moving from Carmel to San Francisco or Nagpur to Mumbai. But this makes those urban cities extremely crowded spaces. Especially when day-to-day transport is concerned, public transportation has become a headache. Here's where the concept of the Car Rental App weighs in. People today need high-convenience services to support their lifestyle. The concept of providing rental cars has gained significant traction over the years. Apart from the economic perspective, the pandemic also plays a significant role. People nowadays are afraid to enter crowded spaces.
What's interesting to learn is that a car rental company named Avis that started with 3 cars to rent in 1946 has its presence in 165 countries today. The company covers over 5500 locations today. Many other companies such as Zoom cars, Hertz, Zipcars, and more are following footsteps. So it would be safe to say that on-demand app development is turning out to be quite an interesting area of investment.
To be successful with this one has to first understand that the most important thing i.e. to learn about car rental app development. Today, whether a business is big or small everyone is willing to invest in creating an app to increase their reach and have an edge over their competitors.
This read brings you all the things you need to know before you go about developing your own car rental app.
Let's start by observing some of the statistics of the car rental market worldwide.

Car Rental App Market: Statistics
In 2020, the revenue for car rentals is projected to reach 53,333 million USD.
The CAGR between the years 2020-24 is predicted to be 18.5%. This would result in a market volume of 105,285 million USD by 2024.
In 2020 the user penetration was observed as 3.6% which will rise to 7.1% in 2024.
200.37 USD will be the average revenue per user (ARPU)
If you look at stats globally, most of the revenue would be generated in the United States. Starting from 16,155 million USD in 2020.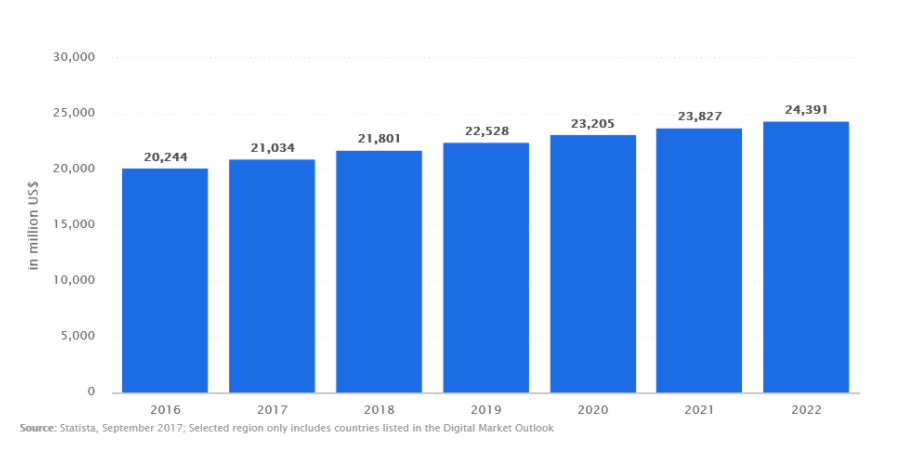 Car Rental App: Overview
A car rental app is the best solution to fulfill a user's travel needs using a few taps. Depending on your need you can book a car rental for 24 hours or more. One of such apps in India, named Zoom cars also offers car rentals on a subscription basis. Using the same you can rent a car for as long as 6 months. These types of plans are hugely beneficial for users that have to commute daily.
Zoom cars made their way to the market in 2013, with merely 7 cars. Today they've expanded the business with more than 1800 cars in service and 6000 more cars that will be added in the times to come. Car rental services have observed a massive rise due to the pandemic. The sole reason behind the same is that the service promotes flexible bookings, car pick up and drop off at your doorstep, with the convenience of anytime-anywhere usability.
Car Rental App: Revenue Model
The revenue model is the core of every business. Without having a clear idea of how you would go about monetizing your investment, you can't go any further.
Owning your Car Fleet
If you choose this business model, you would have to make a good initial investment. With this investment, you can buy your cars and assign them to various drivers or you can offer them for rent. Your drivers get to keep the base fare offered by your consumers for the services they provide to them. You can pay the drivers in two ways, either on monthly basis or on a daily wage depending on the service they provide. A renowned car rental app Hertz follows this business model.
Earning through Commissions:
Following this revenue model, a car owner has to register him/herself under a car rental app and they're paid based on the bookings they receive every day. The platform also earns a certain amount from each ride in form of commission. Another option under the same revenue model is that a car owner hires a driver who takes care of bookings and rides. Turo car rental app follows this revenue model.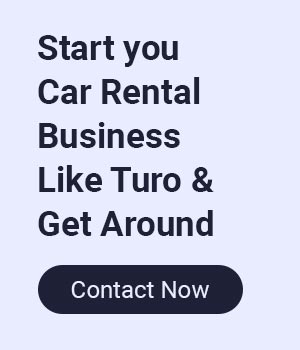 Car Rental Types
Many companies offer car rentals of various types to serve a wide variety of their consumers. Here's a list of a few of the prominent types.
1. Self-Driven
This category of rentals offers cars that can be booked and driven by the consumer itself. With this category, a user is charged for the type of car they select and the time duration they've hired that particular car for.
2. Corporate Rentals
This type offers special services to corporates. Using the same they can hail rides for office purposes. Here the employee can book rides for a single day or multiple days for which they're provided with a corporate account. The fare for the same is deducted from their corporate account.
3. Intercity or Interstate Rentals
These rental services allow a user to book cars that want to travel to different states or cities. Making use of this a user can book a car for longer durations.
4. Local Rentals
These services offer consumers the option to rent cars on a full-day, half-day, or hourly basis. One can also exercise these solutions for airport drop-offs and pickups.
All car rental apps make use of mobile apps to deliver their client's convenient car rental services. It's surprising how you can make a car waiting at your doorsteps within a few taps. But to make the preceding one has to invest wisely in developing the features of an app. To give you a fair idea of the most essential features of a car rental app we've made a list of the same. Let's learn in brief what those are.
Which is the Best Car Rental App in 2022?
There are many companies that have made it big in the car rental apps but here's a list of some of the prominent ones.
Uber car rental
Lyft car rental
Turo car rental
DoorDash car rental
Getaround
Zipcar
Kayak
Carngo
Virtuo
Car Rental App: User Features
1. User Registration/ Login
Like any other app that you've used, creating an account on the platform would be the foremost step. You can create a simple page that would ask for the traditional information of a user. If you want to speed up the process, you can also help them complete their registration using their social media accounts.
2. Choose a Ride
A user can choose their ride as per their need. They are provided with preference based on the size of the vehicle if they want to share a ride or not, and other specifications of the ride.
3. Schedule a Ride
A user always has two options with the rides they want to avail themselves of. Either they can order the ride instantly or they can schedule the same for the future. There is no time limit on when you can schedule a ride in the future. For example, one can schedule a ride for a month from now and they will be reminded of the same a day prior to their ride. A feature that is offered by the renowned DoorDash car rental services.
4. Fare Calculation
This is a crucial feature for a car rental app. Your app has to take into account many factors such as distance to be covered, the duration the cab is hired for, and more. Hence the algorithm for the same must be developed using utmost intelligence.
5. Online Payments
With fintech apps getting so famous all over the globe, it has become essential to offer online payment methods. In the prior years, the same was offered via debit and credit cards but now the concept of online wallets has taken over. Not integrating the same in your app can have a negative impact on the user experience of users.
6. Real-Time Tracking
This is another feature that has now made it to the traditional feature list in on-demand apps. Users feel a sense of security when they can track how far their ride is along with the details of their vehicle and drivers.
7. Ride Cancellations
There is no certainty in life and the same holds true for rides. A user can anytime have a change of heart or plans and would want to cancel a booking. They should be able to do the same with ease without facing any resistance from the app.
8. Push Notifications
It's always possible that a user can forget about their booking while they're busy with their hectic lives. A user should be notified every step of the way. Starting from when they book a ride to when a ride is about to reach their pickup point. Push notifications can also be used to make a user aware of new discounts and offer that await them.
9. Delivery to their Doorstep
Convenience is the USP of building a car rental app. If you manage to get the car delivered to a user's doorstep without making your consumer work for it, that would be a huge achievement. This feature would be highly appreciated by the user.
Car Rental App: Admin Features
An admin of an app has all the information on the ongoing activities of the app. To keep a tight watch on the app's activities there must be features that offer that vigilance.
1. Vehicle Management
This feature helps the admin keep a tab on each vehicle registered on the platform. Using the same they can update car information, and keep track of whom the cars have been rented to.
2. Dashboard
A dashboard is a list of all the ongoing activities on the app. Admin can manage all the vehicles, learn their current locations, and learn more about the cars that are currently in use.
3. Communication Panel
Using this feature a user can be contacted by the admin in case of any emergency or updates. This feature offers direct in-app communication with the users and simplifies the contact process.
4. Payment Management
Using this feature the admin can manage payment gateways, initiate refunds, send commission to drivers, and more. All the finances of the app are managed from this app.
5. Analytics
Analytics is essential to making sound futuristic business decisions. It offers information related to the cars that are most preferred by users, data that can assist in streamlining the process, increase revenue, and more. A feature that has benefited Lyft car rental services in myriad ways.
Things to Consider Before Creating a Car Rental App
In order to create the best car rental app, one also has to take care of the following things.
1. Assistance & Safety
Your app should adhere to all the government guidelines while inculcating all the safety measures. You can also offer roadside assistance to the users. This measure would provide a sense of security to its users. In case of a breakdown, the service providers can be contacted anytime to seek assistance.
2. Speed Check
It's important to keep a speed check on the vehicles to ensure that they're being driven safely. A user should be informed about the speed limits as they can be charged for the same on overspeeding.
3. Fuel Policy
As per the nature of the business, apps follow different rules when it comes to fuel policy. Some apps offer some fuel initially and the users have to return the cars on the same fuel level while returning the car, others charge you a price and offer you a full tank, while some prefer if their clients fill the fuel tanks by themselves.
4. Accident or Damage Policy
The app should mention all the charges the users would have to pay in case of an accident or any damage that occurs to cars. The user has to pay for any damage that occurs to cars during the duration of their drive. A policy followed by Uber car rental services.
Wrapping Up
Here's a wrap on this blog. We hope we offered you a good read on the essentials you should keep in mind before creating a car rental app. If you're in search of an on-demand app development company, then this is just the right place for you.
Technource is competent to offer you all the essential services related to mobile app development. Serving the IT service industry for 9+ years we've developed exquisite software solutions for our clients around the globe. Our team of project managers, developers, designers, content specialists, and more talented individuals create the perfect environment for us to work on challenging projects.
If you have a unique business idea with potential, we are all ears. Our team is more than ready to offer you all the technical assistance that you need. Get in touch with us by signing up for a free consultation form on our website and we'll get back to you in no time. Thank you for reading.
Offices
USA
Delaware
+1 (302) 319-9825
Canada
Alberta
support@technource.com
USA
Delaware
+1 (302) 319-9825