---

Cost and Features to Make a Meditation App Like Headspace
---
Published on:
September 30, 2021
Updated on:
July 24, 2023
---
For a longer part of what the world has lived, enough importance has been given to how your physical health should be. But do we give equal importance or attention to our mental health? For most, the answer would be no. To survive the thick and thins of life one needs to have a balance between the two. In the era of smartphones and tablets, meditation apps like Headspace are just doing wonders for their user's mental health. Many protest that our smartphones are unproductive and distractive but not if you use them wisely. As per the mental health app development company, Headspace has generated more than 100 million USD in revenue.
This goes on to prove that the so-called 'self-care apps niche can prove to be a profitable venture. To talk more about this new spectrum of opportunity we decided to write a dedicated blog on the same. In this blog, you will learn all starting from what Headspace does to how you can create an app like Headspace. Let's get to it then.
What is Headspace?
Headspace was created by the world-famous practitioner of clinical meditation named Andy Puddicombe. After years of practicing meditation as a Buddhist monk, in 2004, he decided to share this treasure with the world through meditation. And to everyone's surprise, this app has become the go-to app for practicing daily meditation.
Meditative practices have shown a wide array of benefits both for your mind and body. Besides, it's a great way to enhance your mental capabilities and release past trauma and emotional issues. To make these practices available to all human beings, developers decided to simplify them and make them available via mobile apps.
The app offers:
Guided meditation
Sleep sounds
Mini meditations
SOS meditations
Meditation for kids
Animations and tutorials to understand meditation.
How Does Headspace Work?
Headspace offers a 10-day free course on meditation to all its first-time users. There are videos and audio that include tips to perform meditation. Along with this, a user can measure the progress they've made with the infographics presented by the user and also learn the number of users that are taking advantage of the platform. There's also offer a paid version that has numerous types of meditation techniques
There are individual meditations that are divided into several types:
Classic: Conventional meditation practices of different lengths, that can be followed using voice instructions.
On the go: Meditations while running, walking, cooking, and more.
SOS: Short meditations that last for a few minutes. They are intended to make a person relax in case of emergencies like a panic attack.
Meditation App Development Cost?
Now, let's discuss the most important aspect of app development: Cost. One cannot give an estimate on the total app development cost until one learns the exact requirements. A condition that holds for any type of app development.
Another important factor affecting app development is the region you choose for the same. If you wish to develop the same in the US, their hourly development rate ranges between 250$ – 300$. But the same rate in India can be between 25$ – 75$.
If you decide to outsource your project to India this would be the tentative price range with different technologies.
Native Android App

: 7,000$ – 45,000$

Native iOS App

: 5,000$ – 40,000$

Hybrid App Development

: 4,000$ – 35,000$
Headspace Free Alternatives: Other Similar Meditation Apps except 'Headspace'
Calm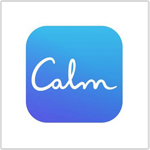 Calm was introduced in 2013 and has become one of the most renowned names in this niche in such a short time. It offers a choice of meditations to reduce stress, improve sleep and the quality of life, and more. There are specially designed 10-minute programs that act as a personal guide/narrator for people.
It's the perfect app to listen to soulful meditative music that helps one become calm and composed while conducting their day-to-day activities. It also holds sleep stories narrated by professionals and actors.
Insight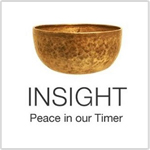 Insight is also a great mindfulness app that offers a huge collection of meditations in several languages. A huge total of more than 8000 languages. Apart from this, the app offers more than 1000 musical tracks, timers with different calls, and a wide collection of background sounds. With the use of an inside timer, one can keep a track of their activities and other statistics while also getting the feature to communicate with other users around the globe.
Stop, Breathe & Think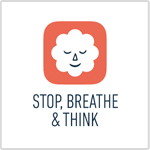 If you want to build a meditation app and wish to become successful, one should strongly examine this competitor. Unlike many other apps, 'Stop, Breathe & Think' offers more than 30 meditations, a timer, and a breath controller. The sessions are with instructions that aim to reduce stress, enhance concentration, and improve sleep. If the user wants access to advanced meditation guides they must subscribe to premium services.
Smiling Mind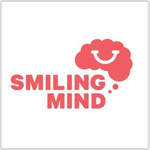 With this mindfulness app, meditations are categorized into different themes i.e. work, sports, and others. A unique feature of this app would be that users can have joint accounts. In addition, one gets a feature with meditative instructions.
Types of Meditation App
Mental Health Tracking App
Guided Meditation & Music App
Guided Sleep Meditation App
Walking Meditation App
Breathe Meditation App

Features of a Meditation App Like 'Headspace'?
Login & Registration

This is the traditional first step to using any app. You can quicken this process by integrating social media like Facebook or Instagram into the registration process.
User Profile

A user has to offer some additional information as opposed to other apps to personalize their app experience. They include:
The time they would like to use the app.
User's age
If they wish to subscribe to the newsletter and other updates.
Some important questions related to mental health.
Introductory Course

This is what makes Headspace so successful. They know that everyone using this app won't have prior knowledge of this ancient culture. They offer an introductory course on what meditation is and how the mindfulness process works.
Gamification

When feeling blue, users can make use of this feature. The kick-off competition keeps a spark alive in an individual. Therefore, a user earns surprising rewards on completing days 1, 3, 10, 15, 30, 90, 180, and 365 consecutively. The desire to earn a higher score prompts users to use your app every day.
Sessions

This is the primary feature of your app. Meditation is conducted through sessions, this helps a user perform their everyday practice, with guided instructions and counts. The meditative sessions can last for anywhere between 3 minutes to an hour.
High-Quality Video & Audio

To communicate the practices efficiently to a user, your app should offer exceptional audio and video. If there are errors with this feature, your app can face the potential loss of clients.
Push Notifications

Nothing increases your app's user retention as compared to push notifications. They can be used for daily sessions reminders, new additions in techniques, special sessions with experts, subscription reminders, and more. It helps users form a habit of using your app. Your app can be the go-to place for users to escape from the mental frame of mind they're living in.
In-App Purchases

This is an essential feature to help your users pay for subscriptions and make other purchases with your app. Many apps also sell sportswear and accessories that can make your meditative sessions more comfortable.
Benefits of Top Meditation App
Stress Management
Improved Sleep Cycles
Enhances Decision Making
Helps with heart diseases, blood pressure, and more.
How to Choose the Best Meditation App?
One can begin with a simple app that teaches basic meditation. With voice and music guidance, and if it works well for you in the first 3 sessions, you can choose that app. Other things that can assist with the same are:
One should be aware of what their needs are to choose the meditation apps. There can be 'n' number of reasons to invest in the same. But you should see to it that they meet with a solution while using the app.
Check the privacy settings before choosing the app.
Learn if they offer live coaching.
How to Make a Headspace Meditation App?
Music has the power to transport you to different dimensions of your mind. These apps offer you a blissful and relaxing experience. The soothing and soft music has no boundaries and is designed specifically for sleeping, meditation, eating, and more. Anyone can use the app.
Headspace Business Model
It's extremely essential to have different monetization models to help your app generate revenue from the go. Some of the tried and tested business models that you can try to earn your app-building cost.
Subscription

This is one of the most used revenue models when it comes to monetizing apps like Headspace. You can charge a monthly, quarterly, and yearly subscription fee that will give your users access to all the features of your application.
In-App Purchases

Another monetization model that you can try is the in-app purchase option. You can keep certain niche elements or charge them to get to the next stage of your app.
Advertisements

Ads are the most popular ways to make money with a mobile app. They work seamlessly. With this model, one is paid by partnered agencies that promote their products and services on the platform.
Do You Want To Build An App Like Headspace?
Here's a wrap to this read. We hope that our read offered you all the essential insights that help you get started on your meditation app development. Though to inculcate some of the complex features of this app you might've to seek assistance from mobile app development services.
If you're pondering on this idea for a long time, we would suggest that you start researching on the same yesterday. This is because this is a relatively new business niche, but 5 years down the line it might reach a saturation point. On-demand app development services have taken the world by storm. And are receiving huge investments in various business industries.
If you're looking for on-demand app development solutions, you're just at the right place. Technource has been serving the IT domain for more than 9 years. And we will be happy to help bring your app idea to life. Thank you for reading.


Offices
USA
Delaware
+1 (302) 319-9825
Canada
Alberta
support@technource.com