---

How to Creating an Online Game App like Kahoot?
---
Published on:
June 21, 2021
Updated on:
June 21, 2023
---
Introduction
We've entered the era of digital learning. Especially with the pandemic hitting every corner of the globe apps like Kahoot have received a great response from consumers. As compared to millennials, children born in the 21st century are spending a good amount of time with smartphones. Hence, global learning industries have shifted their focus to mobile app development.
The digital learning platforms are now dissolving the obstacles that weren't possible to overcome 5 years ago. The education portals have evolved at a rapid pace since the start of 2020. 
Hence, we decided to craft this blog where we share information on how to make apps similar to Kahoot? So, without wasting any words let's get straight to the subject.
Let's start with some statistics to observe how the market is right now.
Statistics
The E-learning market reached a whopping 250 billion USD market in 2020.
CAGR rate between the time period 2021-2027 is predicted to be 21%.
Investments in the technology sector reached 1.6 billion USD in the US in 2019.
The major growth drivers are North America, Europe, Latin America, Asia Pacific, the Middle East, and Africa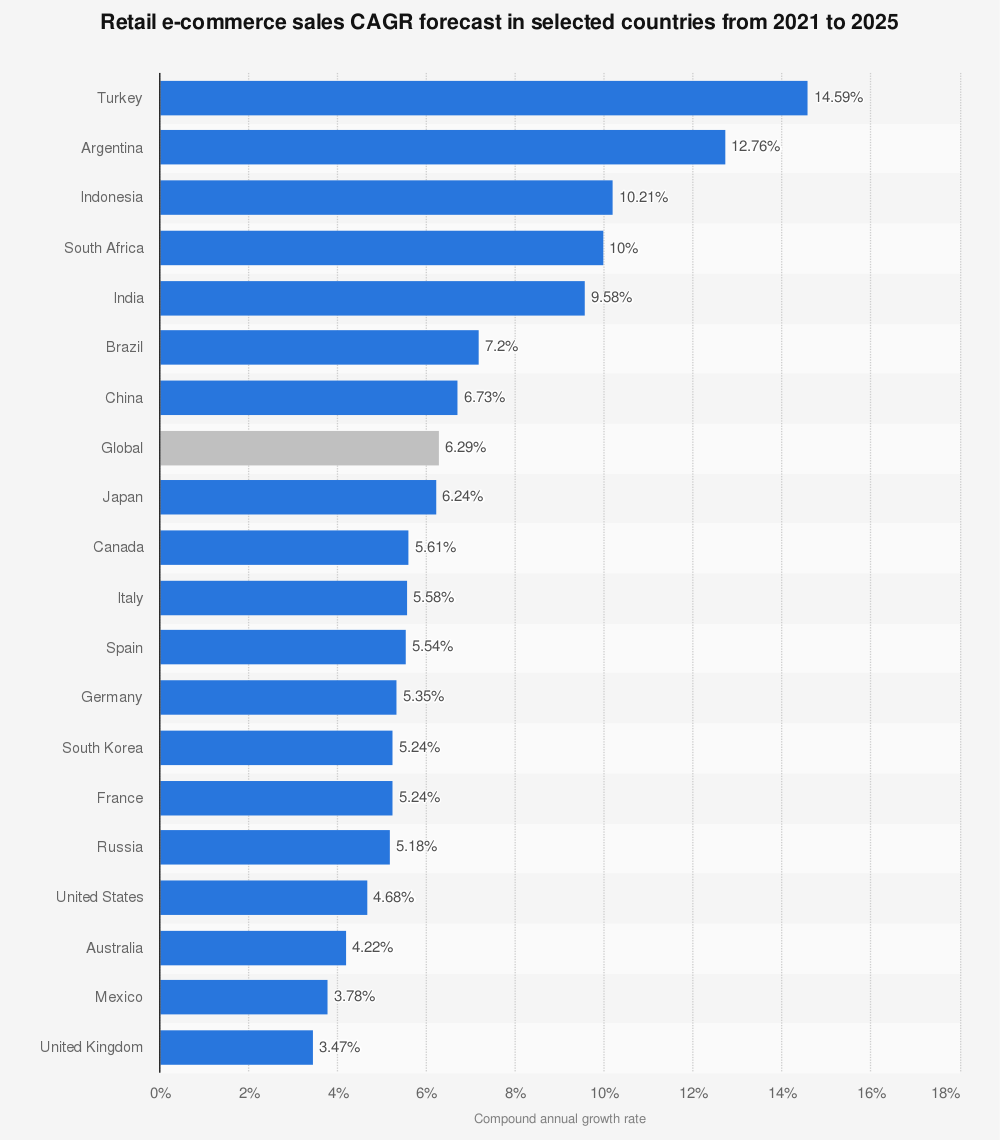 How does an app like Kahoot Work?
Kahoot is an e-learning app that promotes learning new things for its users by generating interactive quizzes. The app was developed in Oslo, Norway. Anyone can access the valuable content of the app as it's free to use for everyone. Kahoot also creates a competitive environment where users can take quizzes in competition while also offering single-person quizzes for beginners.  
The app offers other features to engage its users like trivia, live games, remote learning, homework, quiz generation, and more. The platform has the sole aim of helping users learn and hence can be used by students, teachers, businesses, individuals, and even institutes.
What is Kahoot's Business Model?
The e-learning market has a lot of competition, so it takes some time for a new app to establish itself. Kahoot introduced itself as a free platform that added premium features after generating a loyal user base in its initial years. Today, Kahoot offers limited features for its freemium users and advanced features for its premium users. 
The platform made use of a subscription model to generate more revenues. So, to gain access to the advanced version of the app, one has to subscribe to Kahoot Plus. Other than this games like Kahoot make use of partnership models and third-party advertisements to generate more revenue.
Key Features of Kahoot like Games
Here are some of the essential features to create games similar to Kahoot.
Quiz Creator
Using this feature a user can use a variety of templates to create quizzes. From the 500 million questions available in the question bank users can select questions of their choice. To make the quizzes even more interesting the app allows them to include YouTube videos and high-quality images.
Live Game Sessions
To promote an interactive and interesting learning process, teachers can organize live gaming sessions for their users. The game's difficulty level will be decided on the weaknesses and strengths of the user. The app also offers the option of playing the games in groups or individually. Teachers can also assess the thought process and understanding of users by playing puzzle games. 
Progress Report
This feature will help teachers create progress reports using spreadsheets and access them whenever required. They also help students to track their progress at regular intervals. Using the same teachers can keep everyone from administration to staff members on the same page. 
Data Management
Your app should offer the convenience to teachers to store subject-wise data effectively. Kahoot is so advanced with this feature that this data can also be shared on Microsoft Teams, Google Classrooms, and Apple Schoolwork. 
How to Monetize an App like Kahoot?
Here are some of the strategies that you can exercise to monetize sites like Kahoot.
Pay-per-course
There will be many users on your app that are using it to learn specific courses. They surely won't be opting for a subscription plan as they don't need it. A pay-per-course plan would work well for them and you as it will give your users the freedom to choose what best suits their needs. 
Subscription Plans
This is one of the most successful monetization models to use with an education platform. A student can opt for monthly, quarterly, or yearly plans and access all the learning material provided by your platform.
Advertisements
Advertisements are the most conventional form of earning revenue from an app. You can charge a straight fee depending on the frequency and run time of a particular ad. 
Charging for Additional Learning Material
There are so many things that you can provide for apart from your learning courses. You can offer online learning tools, notes, e-books, presentations, pdfs, and more that can enhance learning. You can charge a good amount for the same.
Other Free Kahoot Alternatives
Socrative
Boston-based graduates created Socrative as a professional e-learning app in 2010. Using this app teachers can create assessment tests while delivering instant feedback to students. The app possesses some impressive statistics where a whopping 350,000+ teachers have registered to the platform that has a rich library of 315,000+ quizzes. It also allows students to compete against each other by offering gaming features such as "Space Race". 
Quizlet
Andrew Sunderland developed this online study application in 2005. The app has a good 50 million-plus active users from various corners of the globe as of February 2019. To promote online learning among its users, Quizlet uses games, flashcards, and other learning tools. The platform also allows you to learn languages such as German, French, English, Spanish, and Latin with the help of study guides and practice tests.
Nearpod
Nearpod was designed to offer a hassle-free learning experience to students. It has proved to do the same by becoming an award-winning student engagement app. The app offers such convenience to users by helping them create power-point presentations from pdfs in no time. It also offers in-app features for teachers to share their learning material with the students.
Quizizz
Quizizz was designed with a specific goal of promoting teaching and learning methods among students and teachers. Using this app the users can host and create quizzes for anyone. Apart from this, the platform allows its students to participate in online quizzes, training sessions, presentations, and group activities from anywhere. The app has gained massive popularity and is being used by over 20 million users in homes, offices, and schools. 
Cost Determining Factors for an App like Kahoot
Application Type
The cost of your app can highly differ depending on the types of applications that you choose to build. People opt for creating these three app types i.e Web Apps, Native, or Cross-Platform/ Hybrid Apps.

Here a web app is a mobile version of a website that runs smoothly on browsers. Whereas native apps are created using specific programming languages for certain platforms i.e. Windows, iOS, and Android. And as the name suggests Hybrid apps tend to be a combination of both native and web apps.
The complexity of your App
The complexity of your app is another cost-deciding factor while creating online games like Kahoot. The number of features you include will decide your app's complexity. But how would you decide the number of features that you want to include? It depends on two things i.e. are you trying to create an MVP or do you want to create a fully functional app? Once you decide on the scope of your project, you can narrow in on the number of features that will be necessary. But remember, you can always get an estimate on the cost of features because it can change with the scope of the project. 
Development Team
To create an online game like Kahoot you would need a team of programmers, QAs, project managers, content specialists, UI/UX designers, and more. The size of the team may increase or decrease with the complexity of the app and this will directly affect your overall budget.
Development Team's Location
IT service providers charge you as per their hourly development rates. Their rates depend on their location. For instance, the hourly development rates in the US range anywhere between 250 USD – 300 USD while the same can be 25 USD – 50 USD in India. This can make a huge difference in your cost. 
Wrapping Up
We – Technource an on-demand app development company have received many queries on how to make Kahoot? over the past two years. As per the predictions, the e-learning market is expected to become a 1 trillion USD industry by 2027.

Are you someone who owns an education institute or wants a piece of the pie of the education market? Then we would suggest you get in touch with us now. With the massive increase in the competition each year, it would become difficult for you to make it big if you let another year or two pass by. Contact us now. Thank you for reading.
Offices
USA
Delaware
+1 (302) 319-9825
Canada
Alberta
support@technource.com
USA
Delaware
+1 (302) 319-9825