---

Cost & Features to Develop a Robust EdTech App Like Photomath
---
Published on:
May 10, 2021
Updated on:
August 18, 2023
---
Introduction:
Learning Mathematics has always been a challenge for many while growing up. Apps like Photomath make maths an easy subject for students.
Understanding the fundamentals of algebraic and trigonometric equations has become easy because of the Photomath app. This is also a beneficial business idea for stakeholders.
Our On-demand app development company builds Photomath alternatives at a reasonable cost for different businesses.
The cost of an app like Photomath depends on various factors. A complete team, different technologies, and other sources are needed to turn an idea into an interactive app.
| Factors | Prices |
| --- | --- |
| Cost of Business Analysis | $2000-$3500 |
| UI/UX Design Cost | $3500-$5500 |
| Project management | $3500-$7000 |
Coding:
Native app development-
i. Android App Development Cost(native): $6,000-$9,000
ii. iOS App Development Cost: $8,000-$12,000
 And
i. Hybrid App Development Cost: $12,000-$18,000
ii. Website Development Cost: $3,500-$5,500
The estimated cost of an app like Photomath is $30,000. But if you want more complex features, advanced designs, and other innovative functions, the cost can be $50,000.
Moreover, you need to consider the demographics of developers before hiring them because prices for development are different in different countries.
For example, $100 per hour is the app development cost in the USA while in India it is just $30-$49 per hour.
This blog brings you much more you need to know about creating apps like Photomath, where our primary focus would be on learning the required features and costing structure related to the same.
Read on to make the best of it.
Overview: Photomath App
Photomath is a mobile app that is famously known as 'Camera Calculator'.
Photomath captures your mathematical problems or equations using a camera and offers a stepwise solution for the same.
The app makes use of text-recognition software to recognize mathematical equations.
It wouldn't be wrong to say that maths isn't a challenging subject. But it's also extremely interesting if one understands the concepts well.
We can understand the same by the example of constructing a building. If the base of a building isn't sturdy then the building might not survive the tests of nature and collapse eventually.
Unlike prior times now we can leverage technology to help students become better at this subject.
And so it has been done by the education platforms and apps like Photomath. Technology has empowered individuals to become students of any age and make the best of these learning platforms through remote learning.
Photomath has achieved the same by enhancing a student's experience in learning mathematics.
The app is available for Android, iOS, and Windows mobile devices. The upside to the app is that the platform doesn't provide the answers to the mathematical equations and just shares the method as that would compromise the purpose of learning.
There are many other apps similar to Photomath that are present in the market but Photomath has stood out due to its seamless design. The game app Kahoot is also an online learning app with an intuitive interface.
Using the app one would feel like they're always in the presence of a personal tutor that fits in their pocket. Developing such an app can be a learning curve for you and a go-to place for your learners.
The stand-out features of the Photomath app include:
Handwriting recognition
Instructions with animations
Stepwise solution
Graphs
Calculations using the camera
Features and functionalities are the modes of interaction with your users for your app. Hence, you must choose features for your app wisely.
Let's have a look at some of the most recommended features that are recommended by our experts.
You can also check out our beginner's guide to eLearning platforms with this blog.
Essential Features for a Photomath Clone:

Easy Registration/ Sign in:
This is where it begins. This is the first time that a user gets acquainted with your app. Remember the saying "First impression is the last impression"? That holds true for mobile apps. Any user would have to register when using an app for the first time.
You want to make the registration process as simple and as quick as humanly possible. Only seek information that you feel is necessary for your platform. Asking for irrelevant information is never appreciated by users.
You can also offer social media handles and email such as Gmail, Facebook, Instagram, and more options for your users to register and quicken the registration process.

UI/UX design is the most underestimated area of app development as per the feedback we've learned from most entrepreneurs.
The great designer and teacher Joe Sparano once said, "Good design is obvious. Great design is transparent".
We firmly believe in the same and design all our apps keeping it in mind.
Designing a seamless UI/UX experience is like offering an intuitive ride of your app to your users. A good design makes sure that the user doesn't have to search for anything but just has to look.
An experienced mobile app development company would always give UI/UX design the time and resources it needs.
An app like Photomath designing would need a sound app development team to make it do what it should.
Right from the onboarding process to the primary use of the app, each area should be designed following the right practices.

One of the biggest challenges that might come your way is how you go about making your app solve varied and complex mathematical equations.
When you're about to create a mobile app an algorithm is your most valuable asset. To ensure your app's smooth functioning, you have to incorporate effective algorithms that work behind the scenes.
The uniqueness and efficiency of the algorithms have made Photomath a stand-out app among many of its other competitors.
To create such an algorithm, you would have to hire an experienced on-demand app development company.
Developing a sound algorithm is a task most suitable for masters of coding and hence demands an expert for the job.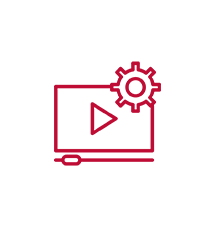 Photmath offers its users to watch the stepwise execution of a problem that is carried out by a teacher on a whiteboard. This is almost similar to learning from your teacher but in a digital classroom called a smartphone.
Tutorials help a student visualize the problem offering an understanding of each step of the solution. If you sit with your child who is in middle school these videos would be a treat to watch as they account for an enriching learning process.
You will also get to learn a thing or two while helping your child understand how they can go about solving similar questions.
You can also learn more about the features of online tutoring apps with this blog.

Maybe your child is learning on their own or you're trying to help them with the same, both require a proper understanding of the core concepts of mathematics.
Understanding them is the only way that you efficiently perceive the intended meaning. So, no matter which area of maths you're learning you can start by taking a quick tour of the definitions and concepts related to the same.

There are numerous curriculums that schools and colleges adhere to and hence there are different books to learn maths.
You can cater to a wide spectrum of consumers if you offer textbook solutions to them.
It's extremely inspiring to see that the experts at Photomath have managed to offer detailed solutions to more than 47 textbooks.
You can observe solutions for elementary schools, high schools, and college textbooks.

Additional Options to learn Reasoning:
When you observe the solutions provided on Photomath you will learn that they provide numerous ways for a user to learn a particular concept.
If you feel you need to solve more of the same questions you can try the 'Expert Solutions' where they provide textbook solutions and other similar problems for you to solve.
On the other hand, they also provide 'Animated Tutorials' that help you learn through videos by visualizing the problem.
There is also another segment where the platform allows you to explore a concept by yourself offering you small hints where you get stuck. This is also a healthy method to teach where you only seek help when it's necessary.

As the app is solely based on the concept of remote learning you have to offer your users online payment options. There has been an exponential rise in fintech apps and users have grown prone to using the same.
Remember, offering multiple payment options with online payment apps that are currently trending is also a way of providing users satisfaction.
The user feels extremely happy when they get to exercise their preferred payment options.
Now that you have significant insight into the features that can work best for your Photomath-like app, let's learn the costing structure related to creating a mobile app.
To learn more insights on the education market try this blog.
Cost Structure: Photomath App
Learning the exact cost of creating an app is not as simple as buying a pair of sneakers. It doesn't come with a price tag and there are various factors that can influence the cost.
The mobile app development phase can be divided into 4 different parts. Let's learn how much these phases would cost you in terms of percentage and what they are.
Business Analysis: 10%
UI/UX Design: 15%
Development Phase & QA: 60%
Project Management: 15%
Let's understand each of the above in brief.

There is tough competition as many other apps like Photomath are already available in the market.
Hence, the app development company you choose would have to do an in-depth market and competition analysis.
Everything you and the app development decide will be documented.
You should know that an experienced mobile app development company would ask you myriad questions regarding your app idea, brainstorm viable solutions, and then narrow in on an app development quote.
It's a thumb rule to allocate at least 10% of your overall budget to the business analysis phase.
The business analyst teams make sure that your app achieves the following feats:
The app you've imagined can be built by their programmers.

It's developed keeping Apple's and Google's best practices in mind.

Your app is built using the most relevant and effective tech stack.
Business Analysis Development Cost: $2000-$3500

As the company is ready with the documentation, its first priority would be to get started with the design phase.
If you want to create an app that instantly appeals to a wide group of users then investing in flawless UI/UX is a must.
Designing an app is a creative process and as Albert Einstein once rightly said "Creativity is intelligence having fun".
You should opt for a clickable prototype design. It would be the coding phase that follows the design phase.
As it's the most expensive development phase of all, a clickable prototype design would help you check out the UX before you finalise the design.
The tools that can be used to develop click-thru prototypes include Marvel, Adobe XD, Invision, and Proto.io.
UI/UX Design Cost: $3500 -$5500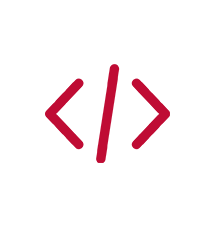 This is the most costly phase of the app development process. Mainly because this is the phase that would actually tie all your imaginations in one string.
You can imagine programmers putting their heart and soul into developing the perfect logic that would bring your dream app to reality.
To get a grip on the process, you can be a part of the daily stand-ups conducted by the app development team.
Something an Agile app development company would be familiar with. Creating an app from scratch requires a lot of collaboration.
Even a small app would need at least 2-3 team members.
To increase your reach and recognition from the go you would also have to invest in a dedicated website or landing page.
You can limit this website to a few pages that share the important details of your service and how users can access them.
But developing a website like Photomath is mandatory and will reflect in your overall growth.
Let's understand each of the above in brief.
Here are a few tips that can assist you in trimming your app coding costs.
Opting for a

cross-platform app development

framework like Flutter, Ionic, or React Native can decrease your app development cost by up to 30 percent.

If you hire a freelancer and then switch to an IT service company, they would start again and build your app from scratch, hence you should choose your app development team or developer wisely.

Make use of third-party and other mobile SDKs for standard functionality.

Create an MVP for your app to validate your idea.

Project management is the managerial part of the app development process.
It keeps a continuous tab on the app development cycle to ensure everything is running smoothly and on time.
One must always remember that a proficient project manager is worth every dollar.
Project Management Cost in Mobile App Development: $3500 to $7000
You can try this blog to learn more about the detailed cost structure of creating a mobile app.
Top 7 Photomath App Alternatives
Different students have different problems in maths. Some can solve an algebraic equation easily while some struggle with it.
Therefore, many apps like Photomath came to the market to provide simple and enjoyable ways for solving different maths problems.
Now every student and even teacher can also find apps as per their needs.
Here is a list of some essential apps.
Brilliant
Mathway
Socratic
Kahoot
Quizlet
Brainscape
Mentimeter

Wrapping Up:
So, here's a wrap on this blog. I hope we have managed to offer you brief insights on how you can create a similar app to Photomath and enter the on-demand education market in full throttle.
Yet we must warn you that developing a Photomath-like website and mobile app is a tedious task that requires a certain level of expertise.
We – Technource are experts in on-demand app development and have been delivering high-quality mobile apps for our clients around the globe.
Whether it's native or hybrid techs, we do it all and we always do it in style. Feel free to knock on our doors anytime by giving us a call or signing up for a free consultation on our Technource website. Thank you for reading.
Offices
USA
Delaware
+1 (302) 319-9825
Canada
Alberta
support@technource.com