---

How to Prioritize App Features for MVP Development?
---
Published on:
March 30, 2021
Updated on:
July 26, 2021
---
Introduction
MVP, an acronym used for Minimal Viable Product, holds great importance in the IT product world. The mobile app development world recognizes MVP as the development of an original product using its core features that allow its owners to validate their product idea and gather highly detailed data about their consumer's response to the product.
While developing an app for the first time, one can get overwhelmed and include features that are irrelevant to their users and app. The primary aim of creating an MVP is to observe how the users respond to your app and learn if your app's objective is actualized.
7 Things Worth Considering Before Prioritizing Features for MVP App Development

Here are the top 7 features that are compulsory for MVP app development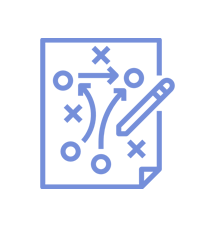 #1 Envision your Goals and Strategies
The foremost step that should take while developing an MVP is establishing the goal you want to achieve with your product. After you set your goal, you can start putting together the strategies that you can use to reach that particular goal. The strategies you use should fuel growth towards your envisioned product.
It's essential to fix goals and strategies as they act as an anchor to your boat. As app development can become a cumbersome process, having a fair idea of where you want to go can prove to be a practical guide. This feat can be achieved if you switch your focus on the pains of your consumers and design viable solutions for the same.
The process isn't as simple as it appears in theory, you have to learn to differentiate between your immediate and futuristic goals. Design a plan that separates your initial MVP app features from the ones that can be added eventually with the success of your application.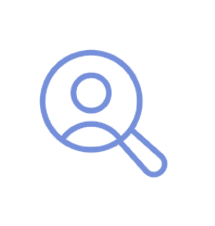 #2 List your User Needs and Wants
There is always a difference between what your users want and what they need. There are a lot of features that a user never pays attention to while using the app. In every app, you create there are some features essential to access your services, and some offer feel-good factors.
The aim of creating an MVP is to design an app is to map the user response to your core features representing your business. Offering too many features in the early stages of your app can create a confusing user experience defeating the purpose of an MVP. Hence, it becomes increasingly important to distinguish between the two.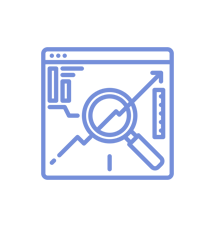 #3 Analyzing Feature Value with Total Number of Users
A small consumer base won't be able to appreciate the value of the advanced features that you offer. So, it's an unnecessary investment to offer such features from your app's launch. You can schedule these features for future iterations in your roadmap and inculcate them at the right time.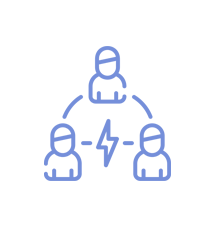 #4 Third-Party Services
Shortlisting the features isn't enough. You also factor in the time it takes to code all those features in your app. For example, if you want to include a communication panel in your app, it would take a long time to develop the same from scratch.
Custom software development
companies charge you the number of hours it takes to program a particular feature.
To find a quick solution to this problem you can try third-party services. It will offer you your desired feature that can be coded in your app using its API. Before deciding on how you would develop all your app features research about similar third-party services that can save your development time and cost.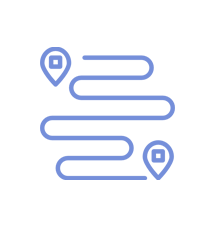 #5 Create a Roadmap using Metrics
While creating an app you must know your key performance indicators (
KPIs
). Those would be the areas you need to focus on to develop better futuristic versions of your application. The KPIs are dependent on the nature of your app. KPIs of your app can be determined after studying your business model, product, and production stage. Some of the important consumer metrics that can be used to determine future business strategies are:
Adoption Rate
Retention Rate
Consumer Satisfaction
Return on Investment
Churn Rate
Adoption Rate
Acquisition Cost
Monthly Active Users
You can map the success of your MVP by monitoring the metrics we learned above. If your selected metrics are in congruence with your business goals and strategies, you would able to determine how a consumer interacts with your application.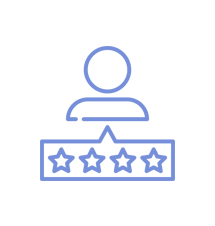 #6 Focus on Customer Feedbacks
Customer feedbacks are mandatorily observed while creating an MVP. As each user experiences your app differently, there will be myriad contributions from each potential user. Gathering feedback can help your development team take better and data-driven futuristic decisions for your app. It would also help you prioritize the features that you can offer in the future.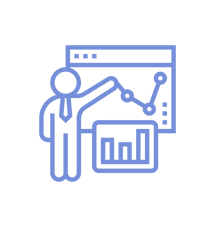 #7 Analyzing your Competition
You can observe the user experience and pains of consumers from apps already available in the market that offer similar or near similar services. To learn the preceding you can visit blogs, product review websites, and support pages. This would inform you about the current problems users are facing, their expectations, and what they anticipate from your app.
It would also help you learn the services offered by your competitors and what you can offer differently. Having a fair idea about who you're competing with is the only way to beat your competition.
How can we help you with MVP App Development?
Here we learned the list of essentials that one should ponder on before creating an MVP for their mobile app. There are many myths surrounding MVP development and so it becomes important that you choose an experienced mobile app development company that adheres to sound app development practices.
Technource is a renowned
app development company
that has been serving this domain for more than 9 years.
We have been part of many challenging projects that have kept us on a constant learning curve. Our talented team of tech enthusiasts awaits furthermore such projects to create successful businesses out of potential ideas. We would be happy to discuss your business ideas and offer our expertise to the same. Want to get in touch with us? Just sign up for a free consultation on our website. Thank you for reading!


Offices
USA
Delaware
+1 (302) 319-9825
Canada
Alberta
support@technource.com
USA
Delaware
+1 (302) 319-9825