---

Cost & Features Of On-Demand Medicine Delivery App Like 1MG
---
Published on:
May 12, 2021
Updated on:
July 27, 2023
---
Introduction:
The on-demand industry has made its reach to numerous business industries. It has been a major contributor to the convenience that one enjoys today when they can order almost anything sitting in their cozy homes. On-demand medicine delivery app like 1MG is also rising due to COVID.
Speaking of the industries that the on-demand service sector has affected, healthcare and pharmacy companies also top the list. There is an exponential rise in companies investing in creating medicine delivery apps.
Gone are the days when you had to wait in long queues where you also risk catching other infections in these tough times. Now, you can have them delivered to your doorsteps within a few taps. The apps have already increased in popularity and revenue as they invite a lot of ease into consumer's lives.
This blog offers you information on the essentials of developing an online medicine delivery app i.e. cost and features. Read on till the end to catch valuable insights on the same.
Statistics: Online Medicine Delivery App
Numbers always speak more than words. So, let's look at some of the statistics that portray the promising future of on-demand medicine delivery app.
Online retail medicine has seen an upsurge in revenue and is predicted to reach 11.22 billion by 2025.
In 2016 the number of combined medical apps on leading platforms such as (Apple/Google) is 41,552 that reaching 1,58,750 by the end of 2025.
As per a survey, 19% of US citizens use live Telemedicine services while 90% of US adults use at least one digital health tool.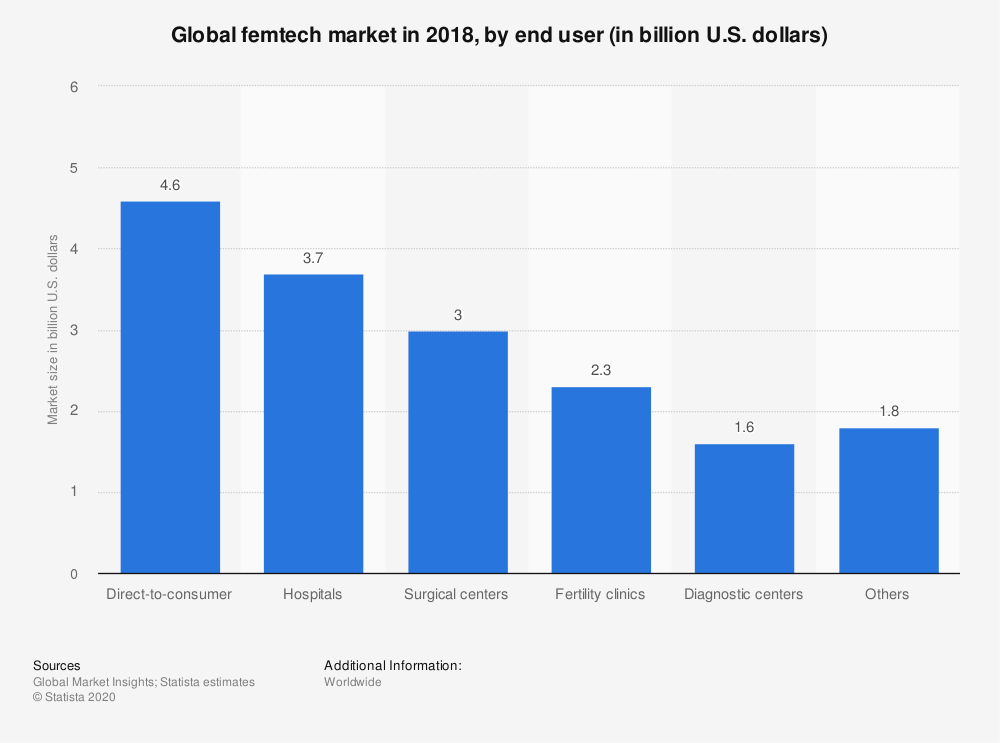 Brief Insight into the Successful Online Pharmacy Store: 1mg
It's a preconceived notion that 1mg an online healthcare app only helps its users by delivering their medicines at their doorsteps. It's much more than that, it's primarily designed to ensure their consumer's wellbeing. One can know everything that they want to about a doctor's prescription to understand more about the healthcare process and make it affordable by removing all the middlemen. Users can filter their medications by companies, ailments, brands, and class.
The app also offers consultation with experienced doctors where they can ask their queries without any hesitation and seek professional advice and guidance. 1mg made its way to the market in 2015 and ever since then the company has observed substantial growth inspiring other aspirants to try this business domain.
1mg aimed to provide its users with a platform to learn all they want to about medicines and find cheaper and viable alternatives for the same. Apart from this the platform also offers cost-effective and transparent diagnostic service.
Why Should you Create an Online Medicine Delivery App?
Here are some of the prominent reasons for you to invest in an on-demand medicine delivery app.
To remove middlemen and save money on the medicines you buy.
It can help consumers in remote places to order their medications while sitting comfortably in their homes.
Consumers can consult experts online. And also receive notifications and reminders about their next appointments and when to consume their medications.
An online app can help keep a constant track of your inventory while sending alerts to their users for refills.
The whole experience can be personalized catering to your physical and psychological wellness.
Also Read: How to make your own on-demand doctor's appointment scheduling app.

Essential Features of a Medical Delivery App:
Functionalities and features go hand-in-hand when it comes to creating any successful app. To offer a seamless user experience one has to choose the right tech that powers the necessary features. Let's have a look at some of the most essential features that are imperative for a healthcare app.
Sign-Up/ SIgn-in: This will be the initial step for all of your users. You can seek information necessary for your platform while also offering other methods to sign-up such as social media, and email. To enhance security you can use the OTP format which will be the final key to sign in.
Advanced Search: The stock offered by your platform can be huge and so it's better that your users get options to browse through all the available medicines. To ease their job you can add filters based on ailments, brands, generic medicines, price, and more. This will add furthermore convenience and speed to the buying process.
Upload & Download Prescriptions: Some of the users require certain medicines related to diabetes, heart diseases, or blood pressure on a monthly basis. If you have the option to upload your prescription it can add to your user convenience. This will help the store maintain a stock and deliver them to users at the start of each month. You can also download your prescription wherever and whenever you need it.
Professional Counseling: The best thing about an on-demand platform is that it offers services on the go. You can consult an expert for any of your queries or doubts. A direct connection with the medical experts helps create a sense of trust between the users and the platform.
Diet Plans: 1mg has this motto that states "You are what you eat". Your platform should offer various diet plans and fitness recipes for users to exercise. Concentrating well on your diet can offer humungous health benefits in the long run.
Return Policy: This is the best part about an on-demand platform, you can order a product at your ease and return the same if you find it to be defective or not as per your expectation. You can design a simple return policy offering multiple reasons for returns for your clients to choose from.
Secure Payment Gateways: This will be one of the last features for your app where a user lands after adding their items to the cart. Nowadays on-demand platforms offer varied modes of payments such as credit & debit cards, cash, fintech apps, online banking, and more. This feature has to be designed with absolute surety as it contains confidential information of your clients and so shouldn't contain any errors or bugs.
Push Notifications: In a medicine delivery app, one can use push notifications to remind the clients of their daily medicines, re-fills, future appointments, discounts, and other interesting offers. It can also be used to track your day-to-day meals and fitness activities like calorie intake, steps you have walked, and more.
Loyalty Points/ Rewards: You can reward your most valuable or long-time users with loyalty points or rewards for being such loyal customers. You can also offer discounts to them if they refer your app to other potential users.
Registration/ Approval: Any pharmacy store that has to register on your platform has to register with the necessary documents. The admin will rectify the documents and approve or disapprove a particular store based on their merit.
Content Management: Every store would have its own set of medicines and drugs to sell. They can update, edit, and delete information regarding the same through their app. This also includes managing and updating product details, images, descriptions, and more.
Live Tracking: The store owners can track the whereabouts of the orders that they've dispatched.
Receipts & Payments: This feature would help the users to keep a check on the payment they've received on a particular order. They can send a reminder if they've not received the same and also generate receipts for the same.
Inventory Management: This is one of the benefits that an app provides to a store owner. They can keep a constant check on their inventory and stock the same as need be.
Ratings & Reviews: The ratings and feedbacks that a store receives from its consumers can be seen and responded to using this feature.
Login/ Sign-up: The driver also has to sign-up by providing their essential information such as driver's license, address proof, and other such documents required by the platform.
Accept/ Reject Order: Drivers get an option if they want to accept or reject a particular delivery. They will get complete information on when and where they have to deliver but confirming on the same will be their choice.
Profile: Creating a profile for the driver that has their details like name, DOB, address, contact details, free hours, and areas they most frequently go to. This also adds to the security of the overall process.
Maps: It's so important to include maps in a driver's app as without the same s/he won't be able to track the location they need to deliver to.
Push Notifications: These notify a driver about their next delivery, their payments, orders in the queue, and more.
Registration: Like the user app, the admin app also requires its store owners to log in through their email or registered username.
Content Management: There is a lot of in-app content that has to be managed on a regular basis. This includes the product details, services, medicine content, blogs, fitness or diet regimes, and more. Content is an essential part of any app and so should be maintained well.
Product Management: This is an important feature for your app. Using this you manage the essential information such as benefits, nutritional information, chemical composition, and more.
Delivery & Shipment: This feature is used to manage the numerous deliveries to their customers, update their status, refunds, and cancellations. It also assists the platform to manage its inventory and refill prescriptions.
Offers & Discounts: The platform can use this feature to offer coupon codes, discounts, and offers to catch a user's attention and reward them for their loyalty to the platform. Above we learned the essential features for an online medicine delivery app. Now it's time to catch a glimpse of the costing structure associated with the app development process.
Cost of Creating an App like 1mg:
To understand how the cost of mobile app development works, one has to understand the development process first. The foremost question that you should be asking yourself is if you can write code? If the answer to this is 'No' then you would have to hire a freelancer or a mobile app development company.

Cons of Hiring a Freelancer:
You can hire an app developer that freelances but that too has a number of limitations. The first being the experience that s/he has for mobile app development. If the individual you hire is inexperienced then they wouldn't be able to deliver a refined end product and it would be a complete waste of your time and resources.
As app development can be a cumbersome process, freelancers are at times not cut out for the job. App development is a collaborative process and not an individual one. And so at times freelancers can overcommit and underperform. This would surely waste your time and if you then hire an app development company they would again start creating your app from scratch.

Hiring a Professional IT Service Company:
A professional IT service company such as Technource would have the experience and expertise that is required to work on a huge project such as the 1mg medicine delivery app. This would be a viable option for you that will deliver results and value for money.
Though getting a fixed quotation on your app from the go is just not possible due to the variables that have to be calculated. A tentative range in regards to different app development platforms is as follows:
The preceding price ranges are mentioned based on the conventional app development experience of our experts. The price may vary with the complexity of a particular project.
If you want a successful app that gets its due attention and enhances your conversion rate you would also have to create a website or landing page.

Website Development Cost: 2,000 USD – 35,000 USD
Building a web or mobile app is a collaborative process. It requires designers, developers, QAs, project managers, and more. All the above-mentioned necessities can be easily availed in an IT service company.

Wrapping Up:
Medicine delivery app development is a rising business domain and has seen some evident tech upgrades in the past 5 years. If you're someone who is in this business and want your company to reach the masses then creating an app for the same is the way to go.
We – Technource has served the app development domain for 9+ years. This says volumes about our services and how we've survived the tough competition by providing quality services. You can get in touch with us by ringing our bells anytime or by signing up for a free consultation on our website. Thank you for reading.
Offices
USA
Delaware
+1 (302) 319-9825
Canada
Alberta
support@technource.com
USA
Delaware
+1 (302) 319-9825