---

How Much Does It Cost to Build a Website in 2023?
---
Published on:
April 30, 2021
Updated on:
July 18, 2023
---
Introduction: Cost to Build a Website
The past few years have been a challenging time for businesses all over the globe. Due to the lockdown prevailing in most countries, it had become extremely difficult to do business the conventional way. Brick-and-mortar businesses faced a lot of problems as their consumers couldn't visit them in person and they didn't have any other means for reaching them.
Many of them had to close their doors forever as they couldn't survive these testing times. In this blog, we will learn about the cost to build a website. If you own a business and your consumers can't reach you, you can make optimum use of technology to offer them your services online. Developing a website for your business or services is the best way to go about it.
We know the foremost question that pops up in your mind is how much a website costs. This question has no simple answer. But in a nutshell, developing a simple and small website can cost you around 1000 USD while a complex and custom website can also cost you as high as 120,000 USD. Most of the time, the cost to build a website includes website maintenance charges also.
There are a lot of factors that affect the web development cost and in this blog, we'll explore the same. Moreover, you will know the cost of building a Website in the USA as well.
A basic business website with minimal features can cost somewhere around 15,000 USD – 30, 000 USD. creating an eCommerce or social website can cost you about 60,000 USD. While a fully functional custom website can cost you more than 120,000 USD. The price is including design & development. However, the cost depends on the website builder as well.
Let's enter the world of website building and learn how the cost of a website is bifurcated. There are two basic ways that you can choose for creating your website. Let's get a brief insight into the same.
Options for Developing and Designing a Website
What can you do to develop your own website? Designing and developing are crucial steps and require intense research and the full attention of the website developer. There are some ways to get a website developed.
Hire a Professional Web Development Company
Hire a Freelancer
Build a Website Yourself
Hire a Professional Web Development Company in 2023
This is the most suitable option when you think to build a website for your business. You must know how much website builders cost in a company. There are three types of companies that offer software solutions – small, medium, and enterprise level.
Depending on how deep your pockets are and your current requirements you can choose any one of the above for a professional web developer. You can tell to use premium plugins for your website.
Also, know much does it cost. There are various benefits of hiring a professional web design agency. Check the top web design agencies and pick the best one.
Hiring a company would spare you all the technical jargon that one has to deal with while developing a website. It provides website maintenance services as well.
But as all companies aren't trustworthy so one has to research for the best website builders, who tell the web design prices. You can view the previous projects the company has worked on, observe their case studies, and choose wisely.

Hire a Freelancer
You can also hire an independent WordPress developer or a freelancer to develop your website. Many businesses want to know how much does it cost to build a professional website.
Before opting for the same you might want to have a look at the previous web applications that an individual has created. At times freelancers can over-estimate and underperform and that can make you lose important time and money. So, when you use a website builder consider all the factors for a cost-effective product.
Build a Website Yourself
If you have basic programming knowledge, you can develop a website all by yourself. Though it will take some time for you to design a perfect end product, it will surely save you from expensive website costs. But first, have an idea much does it cost.
When you use a website builder for the project, it increases the website cost in 2022. But if you know how to build a website, you can save money. You can be the website builder of your website.
Having learned the options you can choose to go about a simple website, let's get to the primary question at hand i.e. How much does it cost to make a website?
How Much Does a Website Cost?
Developing a website is a combination of various features and functionalities and so it becomes increasingly difficult to know the website costs without learning your business requirements.
All the features and functionalities that you want to integrate would require dedicated time to develop. A professional website and mobile app development company charge its clients the number of hours that it takes to develop a particular feature multiplied by its hourly development rate.
Formula to calculate your Basic Website Development Cost
Website Development Cost = [Hourly Development Rate * (Time taken to develop all features and functionalities) ] + Additional advertising cost + Internet Charges (Domain name, web hosting, and more)

Here is a list of the services that are essential for developing a successful website.
Front-End Development
Back-End Development
UI/UX Design
Admin Panel
Development Region

Front-End Development
Whenever you visit a website, for instance, a social media website, what do you observe? You will see a login page that has fields for you to enter your email, password, or the option to log in through other social media handles.
All this is mounted on an interesting background filled with various complementary color schemes that make those fields more visible. It can also have an animation that follows as soon as you click on the login or sign-in button.
This is all part of the front-end development. The front end would account for all the things that your consumers see and interact with. The website builder integrates the designs suitable to your business. One can start with front-end development once the basic layout or a prototype UI for the website is ready.
The front-end developers are responsible for adaptiveness and responsiveness. HTML, Angular, CSS, and JavaScript are some of the well-known technologies that can be used for front-end development.
The front-end development cost can vary starting from 1000 USD to 10,000 USD or more depending on the complexity of the website. If you want to know the cost of hiring developers in Canada, contact Technource.

Back-End Development
Considering the above example, even if you design a front-end it won't offer any functionality without a back-end. When a user enters login information, the back-end programming is what compares that data with that stored on the servers and identifies a particular user.
Without a back-end, nothing would happen when the user clicks on the login option after entering the username and password. In other words, all the features and functionalities that a website builder develops are empowered by a sturdy back end.
So, back-end development is a primary part for which website development rates anywhere between 3500 USD to 15,000 USD (or more).
Dot NET, Node.js, and Express.js are some of the technologies that can be used for backend development. .Net is assisting businesses to
develop enterprise-level applications
, learn more through this blog.

UI/UX Design
Steve Jobs once said, "Design is not just what it looks like and feels like. Design is how it works". This is how important the role of designing an intuitive UI/UX is for a website. There are rarely any websites or apps that are poorly designed yet become successful. Website development costs include the UX/UI design as well.
A captivating design followed by an engaging user experience is what keeps a user glued to your website. That is why people want to know how much is it to get a website built for impressive design. It affects the website cost as well.
If your website doesn't feel easy on the eyes and fails to offer a seamless experience then your user will leave and won't ever use your services. Learn more about the
common UI/UX mistakes that you can avoid
with this blog.
Researching user preferences, analyzing your competitor's design and its flaws, wireframing, and prototype creation are some of the essential phases of designing. Adobe creative cloud, Zepplin, and InVision are some of the most famous designing tools that one can use
Website design costs can start from 800 USD and go up to 8000 USD (or more) depending on the complexity of your design. Technource doesn't charge for website maintenance services.

Admin Panel
You would need a panel from where you can monitor the ongoing website activities, and edit and manage other website content. An admin panel is also known as a content management system.
A CMS helps you when you want to update or delete any information on the website, you won't need a developer to do the same. Today, there are so many CMS available that allow you to develop a website without making use of complex programming
WordPress is one the most well-known CMS on the planet that powers more than 30% of the total websites on the internet. WordPress site is feature-rich and takes less time to develop. It has free plugins and various tools to beautify your website.
One can create a custom website using WordPress and it would cost you anywhere between 3,000 USD to 20,000 USD or more.

Development Region
The cost to build a website is largely dependent on the region you choose. While countries like the USA, Canada, and the UK observe higher hourly development rates, countries like India, Ukraine, and Indonesia have comparatively lower rates to hire a website builder.
You can observe the hourly price range of different regions in the table below.
Country
USA
Latin America
UK
India
Ukraine
Australia
Hourly Website Development Cost
110 USD – 360 USD
35 USD – 55 USD
60 USD – 180 USD
20 USD – 90 USD
60 USD – 180 USD
25 USD – 150 USD
30 USD – 60 USD
Above 30 USD
70 USD – 160 USD
Catching a glimpse of the essentials of software development let's have a look at the different types of websites that one can be created and some factors the cost based on.
Types and Purposes of the Websites
A variety of works lead to various businesses and it turns out to be an opportunity for software development companies to develop different types of websites. Your purpose of business leads to having a particular type of website. Based on it, I have curated some important types of websites.
CMS for Personal Use or Promotion
Landing Page or Brochure Website
Professional Services or Corporate Websites
eCommerce Website
Education Portal
Catalog Websites
Web Portals
Social & Community Websites

CMS for Personal Use or Promotion
These types of websites include personal blogs and informative content. It promotes knowledge about the services or products you provide in your business. The cost of a website is anywhere from 1,000 USD – 15,000 USD depending on the features you inculcate.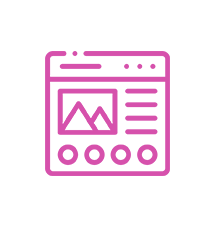 Landing Page or Brochure Website
These websites can simply be understood as brochures that are made for marketing purposes. They represent unique selling propositions (USPs) for small businesses. This helps them mark their digital presence and increase their reach to their potential clients.
The primary things that account for a landing page are the services offered by the company, their contact details, a free consultation sign-up form, and other Call To Action links related to their mobile apps.
A landing page or brochure website can be developed between a cost range of 1,000 USD to 20,000 USD.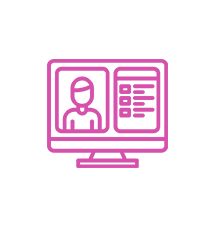 Professional Services or Corporate Websites
These are websites that represent corporates or professional services providing companies. Such websites are used to broadcast the products or services that these corporates have to offer.
Know website builder prices from Technource to get a scalable website for your business. You can observe the website of the
software development company
Technource to learn how a corporate website works. The cost of creating a simple corporate website is around 3000 USD.
But if you want a custom business website then the development cost can range anywhere between 8000 USD to 60,000 USD. It is because of features and functions according to the customer's needs and business model.

eCommerce Website
The trend of creating an eCommerce website for the services and products your brick-and-mortar business has to offer is on the rise. Especially with the tough times observed by businesses during the pandemic, entrepreneurs are investing in creating a digital marketplace to sell their goods.
Online eCommerce portals such as Alibaba, Amazon, and eBay have inspired many entrepreneurs to take this path of offering their services online. You can learn more about
eCommerce web development in 2021
through this read.
An eCommerce website is complicated to build and so has a wide cost range. You can create a simple eCommerce website for as low as 5,000 USD and you can also develop a fully functional website that would cost you more than 120,000 USD.
Moreover, you can know about the website maintenance costs in Australia from Technource, if you are also planning for an eCommerce website. We have a website builder like the professional.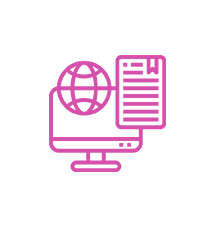 Education Portal
This is another area of web development that has observed a spike since 2020. As it was practically impossible for students to visit their schools and colleges amidst the pandemic many companies, schools, colleges, and independent educational institutions have invested in the same.
It's essential to invest in these business areas for a longer duration of time to observe astounding success. The well-known education portal Udemy received 1 million USD in seed funding in 2010, which helped it become such a renowned online education platform.
Education portals can prove to be extensively complex to build as it has many features and functionalities. One can develop a simple education portal for as low as 5,000 USD or can also need more than 50,000 USD for the same. The price depends on the features, other third-party, and industry 4.0 solutions that one integrates.

Catalog Websites
Any business that offers products or a wide range of services such as real estate properties, hotels, car rentals, and the like can make use of a catalog website.
Such web portals are permanent and anytime available directories for their customers. Their consumers at their convenience can browse through the services and products that these companies have to offer.
Airbnb is one of the best examples of the same. These websites too have a wide cost range as they are only limited to your imagination. The more you invest the more functionalities you can offer. They can cost you anywhere between 10,000 USD to as high as 150,000 USD.

Web Portals
These are websites that manage to bring many firms, forums, search engines, and more to offer their services on their platform.
Yahoo
and AOL are the most evident examples of the same.
Creating a web portal can cost your small business anywhere between 4,000 USD and 60,000 USD. This is an average cost but will help you make the right decision.

Social & Community Websites
Such websites offer services to communities for social, academic, or business purposes. Linkedin and Facebook are prominent examples of the same. Linkedin received a whopping 4.7 million USD in funding in 2003 that helped the company reach where it is today.
Such is the success of the company that it invested a huge sum of 2.2 billion USD in research and development in 2019. A social or community website can cost you more than 50,000 USD if you want to create a website that is fairly moderate in its features.

Technology & Approach that Affect Website Cost of Development
These are the two primary factors that directly affect the cost to develop a website. Let's catch a brief insight into its basics.

Content Management System or Website Buiding Software
You can find platforms such as WordPress, Shopify, Drupal, and more that give you ready-made websites without having to deal with all the programming jargon. All you need is the will to create one for your small business.
WordPress powers more than 30% of the existing websites on the internet. Technource, a top web design agency has offered managed WordPress hosting to various eCommerce websites.
But if you are too preoccupied with your work and don't have time to develop a website you can always seek help from a professional IT service company. You can get your simple WordPress website built for under 2,000 USD. You can use free plugins and your favorite custom WordPress theme on this platform.
Moreover, you can opt for a premium WordPress theme, then the same would cost you 20,000 USD or more. You can also use some free WordPress themes. Hence,
WordPress website development cost
can range between 2,000 USD to 20,000 or more depending on the complexity of the website.
A small business to a large one can get an advanced website as per its need. A business will have to spend according to the complexity level of the website.

Custom Website Development
Businesses focus on all aspects when they outsource web development. A custom
web development company
would understand your business idea, brainstorm solutions, and then design your advanced website. You can add to your knowledge by reading the benefits of a business website of your choice with this blog.
Discuss with expert developers in a web design agency to integrate a premium theme into your website. Since this is a customized website, you ask to add and remove anything.
The development process involves developing a front end that includes the UI/UX and other elements that a user interacts with. This can be created using a tech stack that includes Angular, react, HTML 5, CSS3, and JavaScript.
To support the front end of your website you would need a sturdy back end that connects your front end with your servers. Back-end development makes use of technologies such as PHP, Java, MySQL, and Amazon Web Services. Whereas a professional web designer deals with UI and UX.
PHP and MEAN stack is the most prominent techs that are used for developing websites and web applications. The cost of
PHP web development
can range anywhere between 10,000 USD to 30,000 USD or more.
It's difficult to add a price tag on the websites that are developed using the MEAN stack. Yet a
MEAN stack development company
can study your business requirements and give you an exact quotation.
You would also need to integrate APIs of third-party services such as social media handles, real-time tracking, payment gateways, e-mail integration, and more. Developing a custom website can cost you anywhere between 20,000 USD to 60,000 USD or more depending on the functionalities you include.
While the above-mentioned costs are a part of the developmental cycle there are many other costs that any website has to pay to run it successfully on the internet.
Let's have a look at the costs to build a website
Domain Name
Web Hosting
Content Management
SSL Certificate
Advertising
Search Engine Optimization

Domain Name
Whether is a small business or big one, for the website on the internet you have to buy a domain name from the domain registrar for businesses. The domain names ending with .com, .net, or .net would cost you around 10 USD per year.
Whereas the ones ending with .global, .io, and .store can cost 30 USD or more every year. Moreover, there are some platforms on which you can take a free domain.

Web Hosting
A website hosting service cost is directly related to the number of website visitors. The higher the web hosting number, the more would be the cost. There are three different methods to avail of web hosting services for the online store.
The first website hosting is shared hosting which costs anywhere between 5 USD to 30 USD. The second is the VPS hosting that can cost anywhere between 5 USD to 250 USD. And third web hosting is having a dedicated hosting server. This is how hosting cost is distributed.
This cost can go as high as a few thousand dollars. Go for a powerful web hosting provider for your project. Technource can help you get the best web hosting service.
Web Development tools
Web development not merely writing complex codes. A website builder has to use various tools to create the software for a small business to a large one. These tools make the development and web design process easy, fast, and automatic. Web design costs include the cost of the tools used in a web design service.
If you want to customize, inform the website designer which type of web design you want. He will use the designs as per your business and needs. Making an online store using WordPress website also offers various plugins and tools. Website designer ensures the web design of the online store suit your business.

Content Management
Today, the content of your website is a way of interacting with your existing consumers. The content is also essential for SEO purposes and keeping the client engaged on your website by reading your blog, case studies, and other such content.
The content expense can cost you 500+ USD or more every month depending on the content that you add to your website.

SSL Certificate
An SSL and HTTPS certificate is essential for the security of your website. Your website's security is of prime importance even if you don't plan on selling anything from it. Having an SSL certificate can cost you anywhere between 10 USD to 300 USD annually. Many websites offer a free SSL certificate.

Advertising
Your job doesn't end by just creating a website, you also have to market well for it to reach your consumers. The pay-per-click (PPC) ads and the use of Google AdWords are widely used for the same.
The pay-per-click ad price would depend on the industry but generally ranges around 50 USD – 60 USD in competitive search queries. A dedicated marketing campaign can cost around 10,000 USD.

Search Engine Optimization
It's essential to invest in SEO practices from the start to make your website rank on the first page of google when anyone performs your industry-related searches. SEO specialists charge on an hourly basis and can cost you anywhere starting from 75 USD to 150 USD per month.
How much does it Cost to Build a Website? Recap
We learned through numerous examples in this web development cost blog that the cost to build a web depends on various factors. If you know the factors, it becomes easy to figure out how much does it cost. The same goes for any website-building company that you choose to work with.
They will study your business requirements and then offer you a quotation depending on the features and functionalities that you want to include.
In this blog, we learned:
How the Pandemic has fueled the growth of website hosting for entrepreneurs all over the globe. It increased the web design costs.
Factors affecting website creation such as UI/UX design, front and back end development, website maintenance, etc.
Different types of websites and the cost related to their development.
Unavoidable cost to run it successfully on the internet such as domain name, SSL certificate, and more.
If you're someone who is already preoccupied with your business work and needs a functional website as soon as possible, we would suggest you hire a software company like Technource.
Technource has been a top website and mobile app development company and has been serving its clients in the USA, Canada, and other corners of the world for 9+ years.
Our motto is to deliver tailor-made software solutions that helps an entrepreneur enhance their business opportunities. You can get in touch with us by signing up for a simple consultation form on our website. Thank you for reading.
Offices
USA
Delaware
+1 (302) 319-9825
Canada
Alberta
support@technource.com
USA
Delaware
+1 (302) 319-9825