---

Monetization Strategies for the On-Demand App Based Business
---
Published on:
March 4, 2021
---
Introduction:
The On-Demand Economy has flourished so much due to the incoming of tech-powered business models serving various niches. It's transforming the 4000-year-old business practices and empowering small-scale businesses to dream big.
The on-demand economy is an evident example that in a business where ownership was everything, providing a platform to access services proved to be a business with immense potential. There have been tectonic shifts in the ways entire industries pursued developing new businesses.
This blog will educate you by giving you a brief introduction to the ways on-demand markets function.
Monetization Strategies Overview on On-Demand App Business:
Let's understand the way this new era of the on-demand economy that the world has grown accustomed to.
Uber:
Uber is considered to be a pioneer of on-demand services. But in 2009 the startup was a no-value business that few knew about. Smartphones and apps were setting up the ecosystem to serve the consumers in all its convenience.
If you observe today, Uber has become a household name with more customers joining in every day. With the advent of new technologies, it's becoming easy for companies to provide services to customers. Uber has grown to become a 72 billion USD company and has managed to disrupt the entire taxi industry.
The successful business model has also prompted many other industries to explore the on-demand sector and create high-revenue businesses out of the same. It isn't wrong to claim that Uber has also had some rough patches but has managed to learn from the same. But this is similar to the adversaries the 4,000-year-old business model might've faced during its initial century. If you enter unknown terrains there are bound to be pitfalls.
Let's understand the working of the on-demand economy.
Introduction to the On-Demand Marketplace:
The on-demand economy is also known by the name shared or access economy. The economy provides immediate access to services and goods as per their consumer's demands. These companies have made efficient use of technology that makes optimum use of unutilized assets and existing infrastructure.
The fundamental principle that the on-demand economy functions on is "Access is better than ownership". It emphasizes more temporarily renting something as opposed to investing in it permanently. As a result, these companies prefer working with freelancers or contract workers, rather than hiring full-time employees.
Working of the On-Demand Economy:
This section answers three questions, majorly related to business models, business operations, and the technology being used.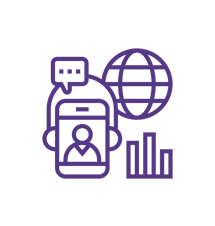 On-Demand Tech:
77% of the American population is capable of owning a smartphone and paying for the internet. This fact is a sole contributor to the success of the on-demand economy. Just by downloading your app, all your services and products can be accessed by the clients. You handle your business from the back end.
The backend has a server or cloud service that acts as a database for all your consumers. You don't even have to worry about the payment processing. The app that you develop can be developed with an efficient multi-party transactional tech.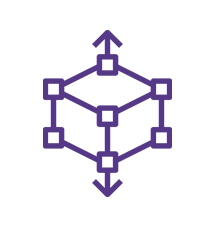 On-Demand Business Model:
On-demand markets develop their business by gaining access to everything they need while buying everything they need. Let's understand this using an example. As per a survey done by AAA, Americans drive for about 46 minutes per day. So, the product is being used 5% of the time per day. If you observe this figuratively, it is highly inefficient. To access the same service you have two options.
1. Purchase a car, pay for the insurance, registration, maintenance, insurance, and for parking space.
2. Rent a car and pay for the time you use the facility.
The on-demand business aims at a larger scale. Instead of renting a car they eventually rent thousands of cars. If a car is rented to serve a small city then hundreds of cars would serve a metropolitan region or several cities.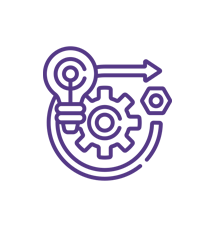 On-Demand Operations:
On-demand services make use of tech to perform their logistics and administrative tasks with ease. The app provides automation while the backend supports your business by connecting the consumers with the service providers. The service providers are mostly independent contractors.
The giant Uber has an estimated 750, 000 drivers as independent contractors in the US. As predicted by the 'rideshare guy, Uber is predicted to have 3 million drivers all around the world, which accounts for 4 times more cars than the world's largest car rental company 'Enterprise Holdings'.
If you had 750, 000 drivers working on your platform, your only aim would be to keep your drivers happy and expand your market reach. For several reasons, the operations part can be a tricky area for an on-demand business. On-demand companies tend to see themselves as tech companies while they have to be more user-centric than traditional businesses.
On-Demand Services: Creating Brands through Tech
Whenever we participate in a transaction with anyone, someone gets paid and in return, they offer you a particular service or a product. They might be earning with their service fees, or wages for labor, or an interchange fee. Sales agents, manufacturers, distributors, the guy who does the installation, the warehouse girl who unloads the boxes, banks, credit card processors, everyone is getting a piece of the pie one way or the other.
A successful on-demand business would always concentrate on all they need and would acquire it in a systematic pattern. But another side to the coin is offering a refined product from time to time. This means constantly delivering through an efficient app and its supporting architecture. It is making every transaction possible for you and hence it's a prominent piece of your business. It involves an intelligent business model and moderate capital. The platform you're providing would be a dream for many of your individual service providers.
Some of the important questions that you can ask yourself before entering the on-demand business is:
Which niche can you target?
What will you provide them?
How much can you charge for your services?
What are the past, present, and future market statistics predictions?
Wrapping Up:
Here we introduced you to the on-demand solutions marketplace and the ways they go about doing their business. Today's millennials that contribute to a large portion of the on-demand revenue believe in receiving instant gratification and hence fuel to the on-demand economy. As more and more consumers are getting prone to on-demand services, it's the right time to invest in the market with a potential business idea.
If you're a techno enthusiast like us willing to contribute to consumers' lives by creating a successful on-demand business like Uber, then you're just at the right place. We – Technource is a team of tech-savvy people who dream of empowering the world through tech. Get in touch with us by signing up for a free consultation with our experts. We can have a chat on why you should invest in the on-demand market and how we can make that ride smoother for you.
Offices
Canada
Alberta
+1 (780) 800-5508
USA
Delaware
+1 (302) 467-2034
Canada
Alberta
+1 (780) 800-5508
USA
Delaware
+1 (302) 467-2034